RED DOG #1 - GLAND LURE -1oz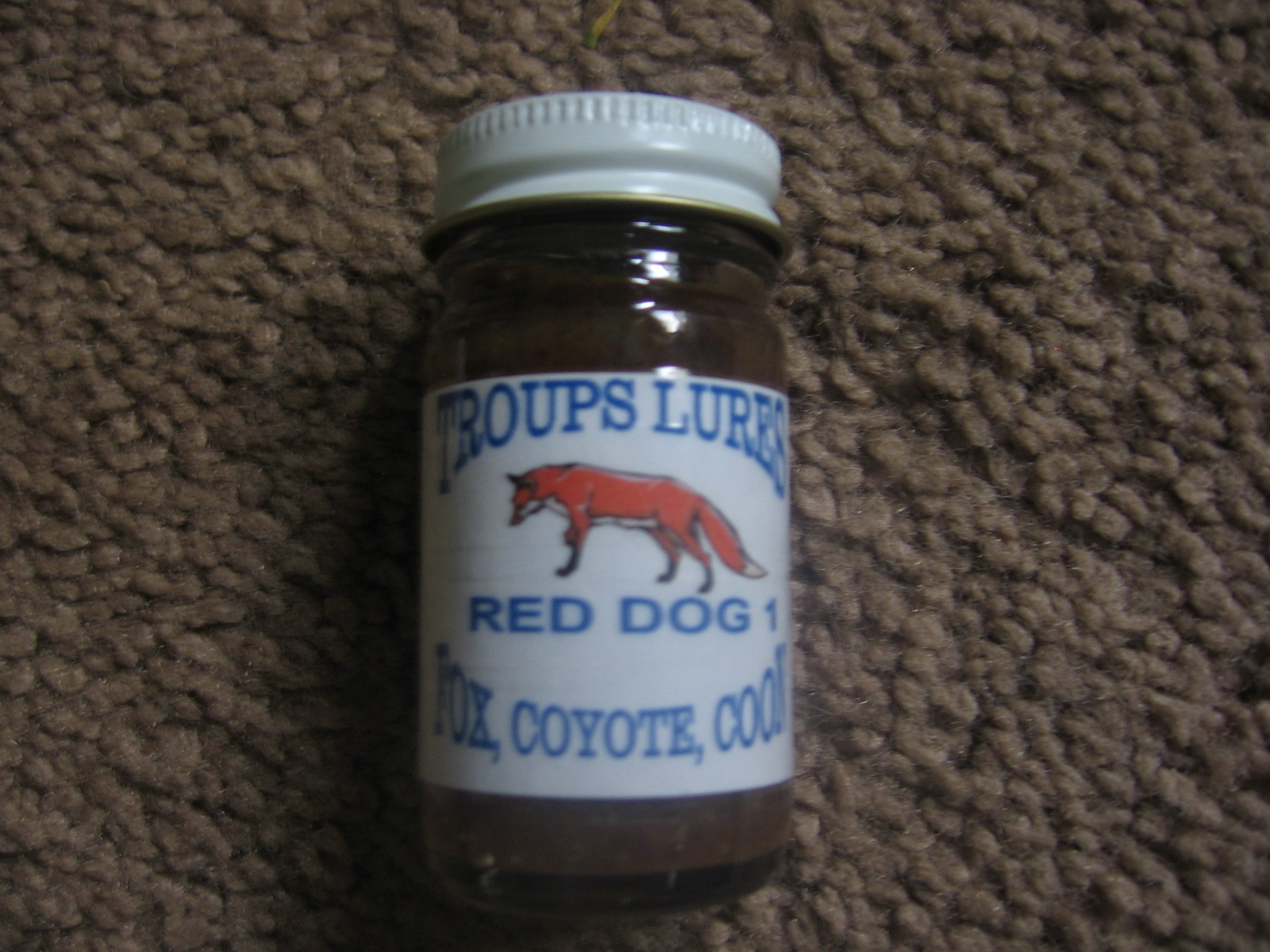 $ 7.00 USD
Red Fox glands- Great for adults & pups alike. It's a fresh, natural style makes it great for hard trapped areas. One of our top selling fox lures. Fox, Coyote & Raccoon.
HOWLIN' DOG #1 - COYOTE GLAND LURE - 1oz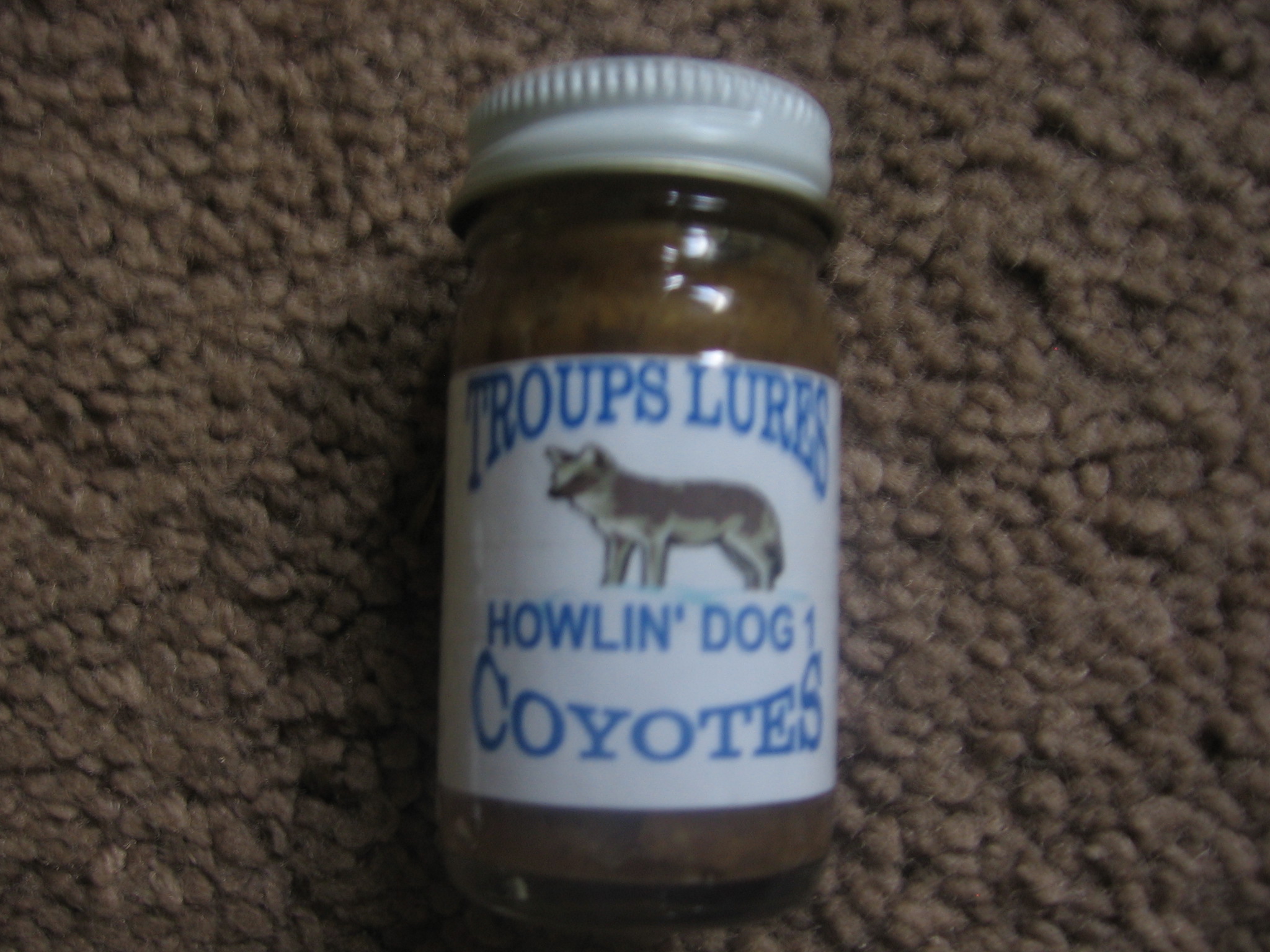 $ 7.00 USD
Perhaps the greatest coyote lure available. Consistently attracts coyotes with its fresh gland smell. We receive high praise for this lure. Coyotes & adult Red males. Our #1 selling coyote lure.
SCREAMER - BOBCAT GLAND LURE -1oz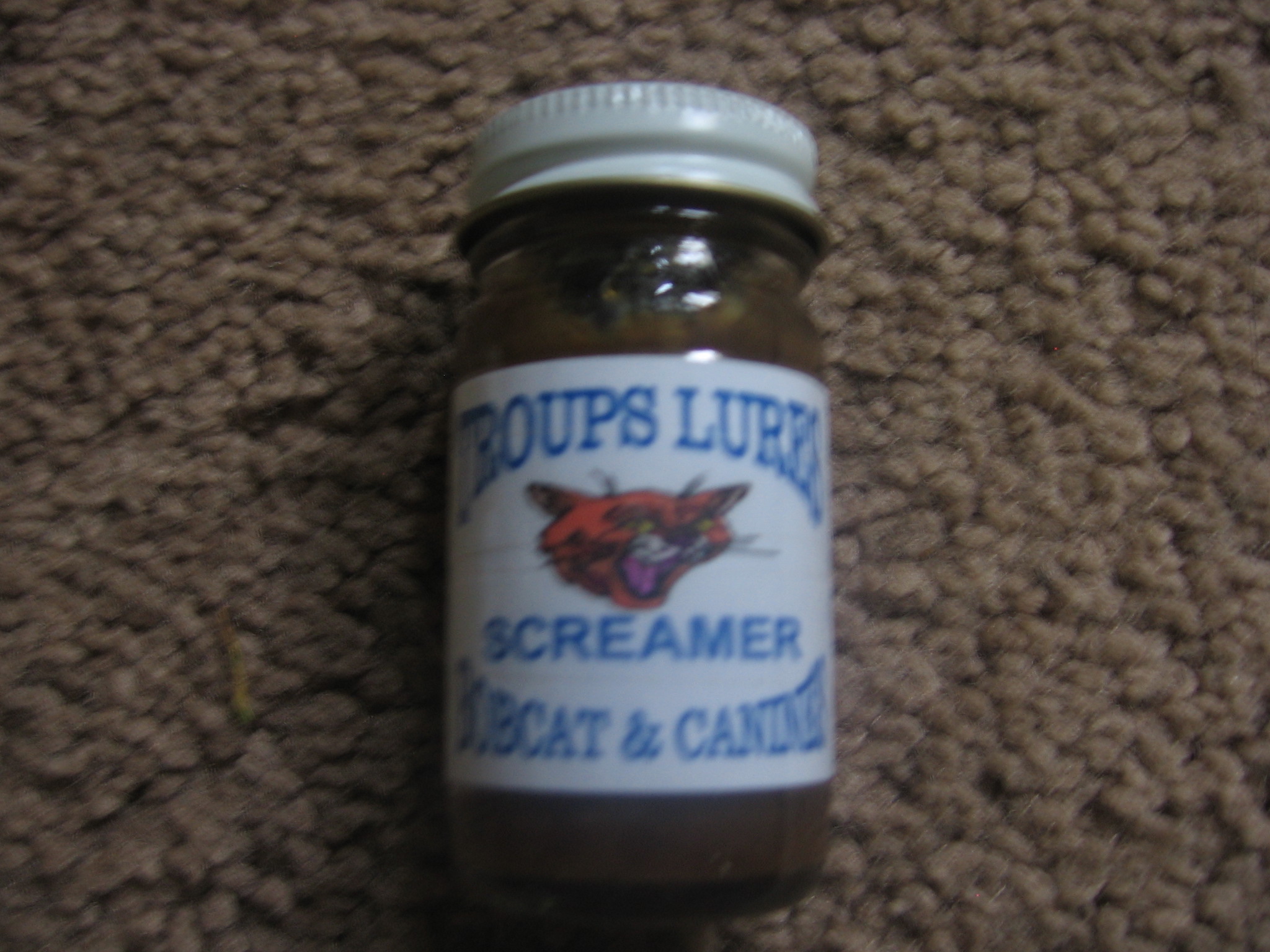 $ 7.00 USD
A great choice for bobcats, but it doesn't stop there. Super change-up for canines when your canine line goes dead. Switch up with bobcat gland. Bobcats, Canines & Raccoons.
RED DOG #2 1oz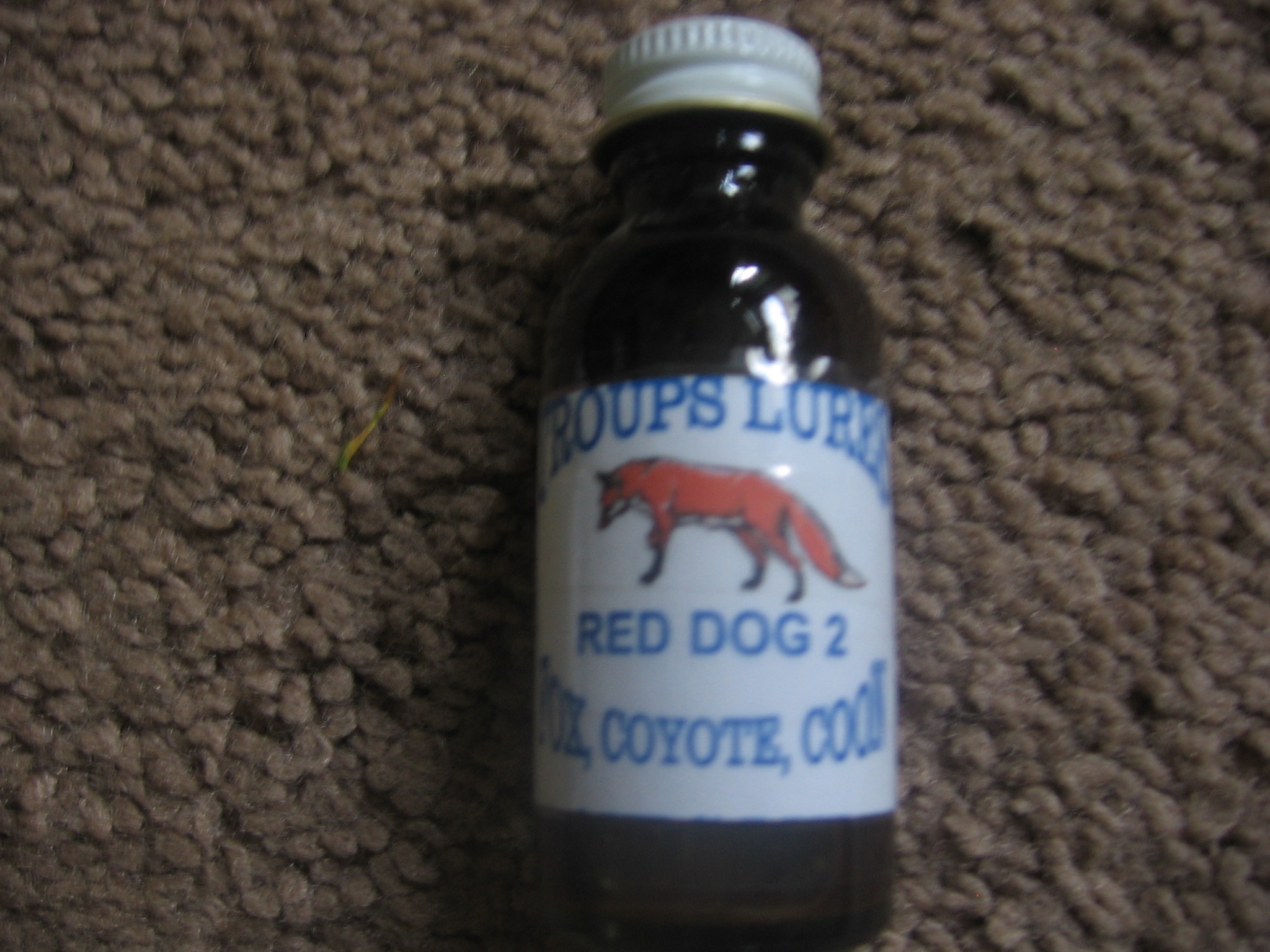 $ 7.00 USD
A base of aged Red Fox glands make this an excellent curiosity lure w/other ingredients added. Works early to late season, very dependable. Our #1 selling fox curiosity lure. Reds, Coyotes, Grays, & Raccoons.
DIRTHOLE DYNAMITE -1oz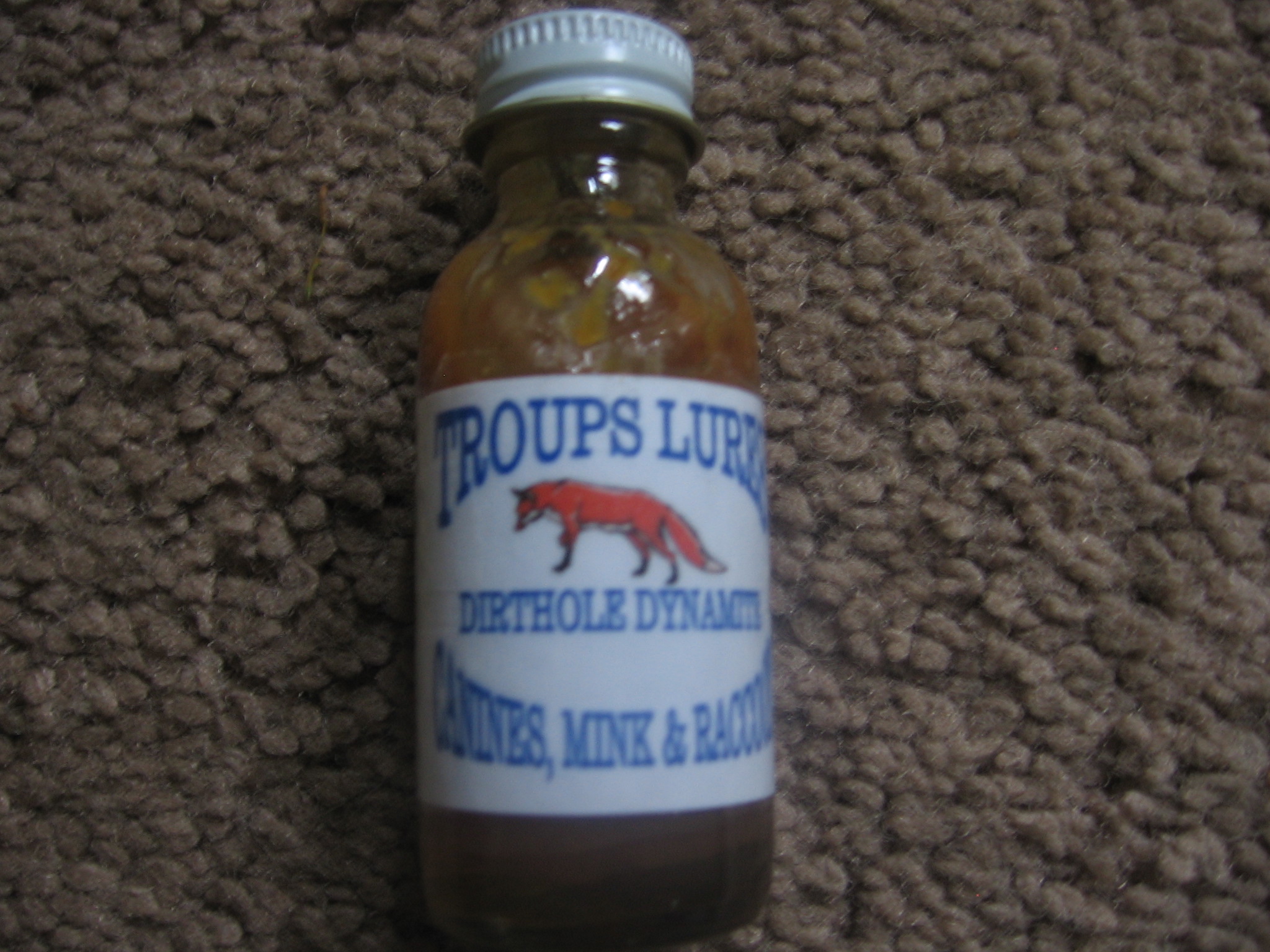 $ 7.00 USD
A food curiosity lure with a sweet musky odor. A unique, one-of-a-kind base. This lure is responsible for many first time fox catches. Super on Grays & Reds, great on Raccoon, Mink & Coyotes.
GOTCHA -1oz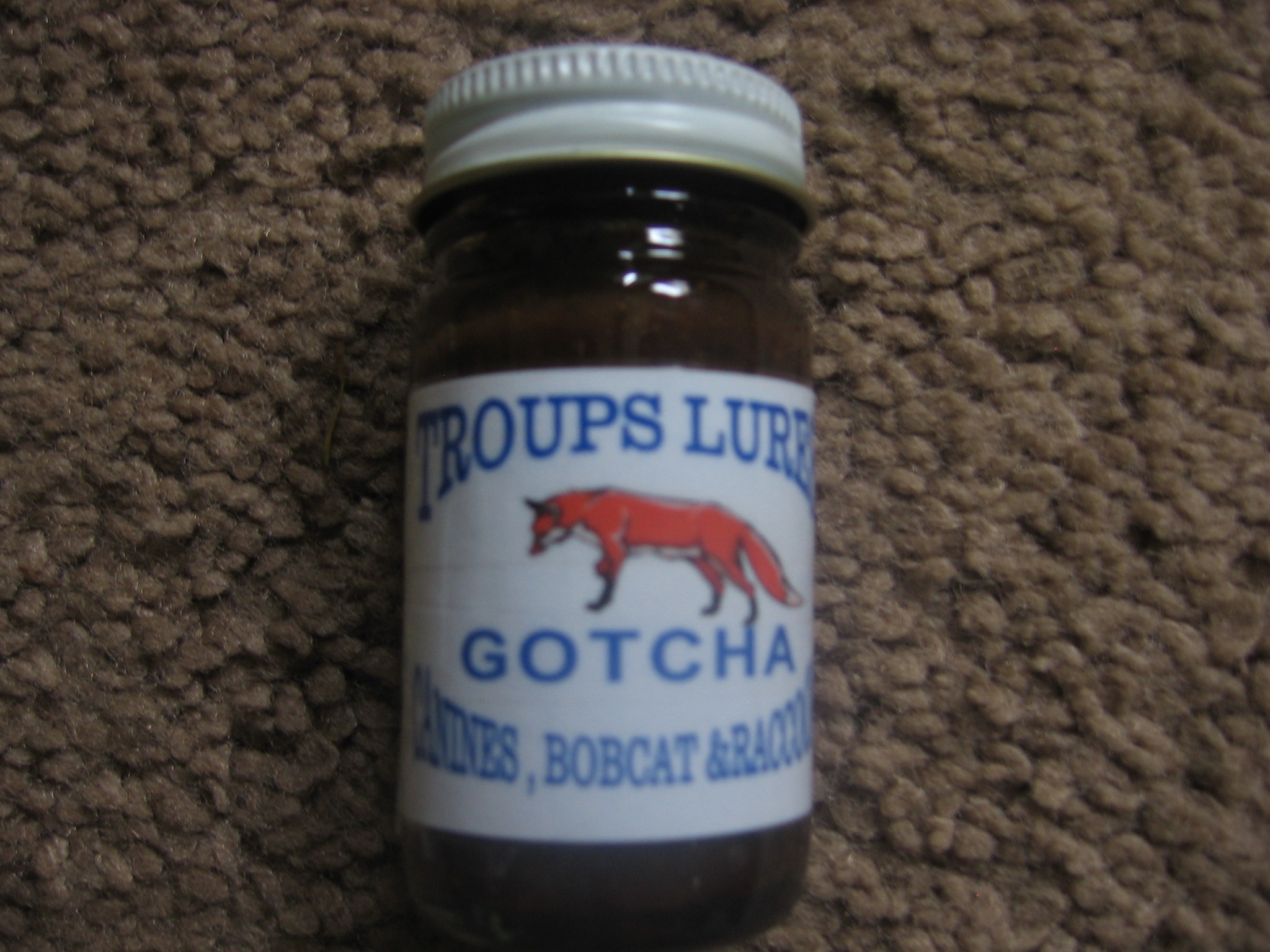 $ 7.00 USD
Food, gland, curiosity call. If you were to limit me to one lure this would be it. Can be counted on all year. True, castor is the first odor you smell, but the burny push from behind makes the lure. Our #1 selling combination lure for fox, coyote, bobcat & raccoons.
VAPOR TRAIL -1oz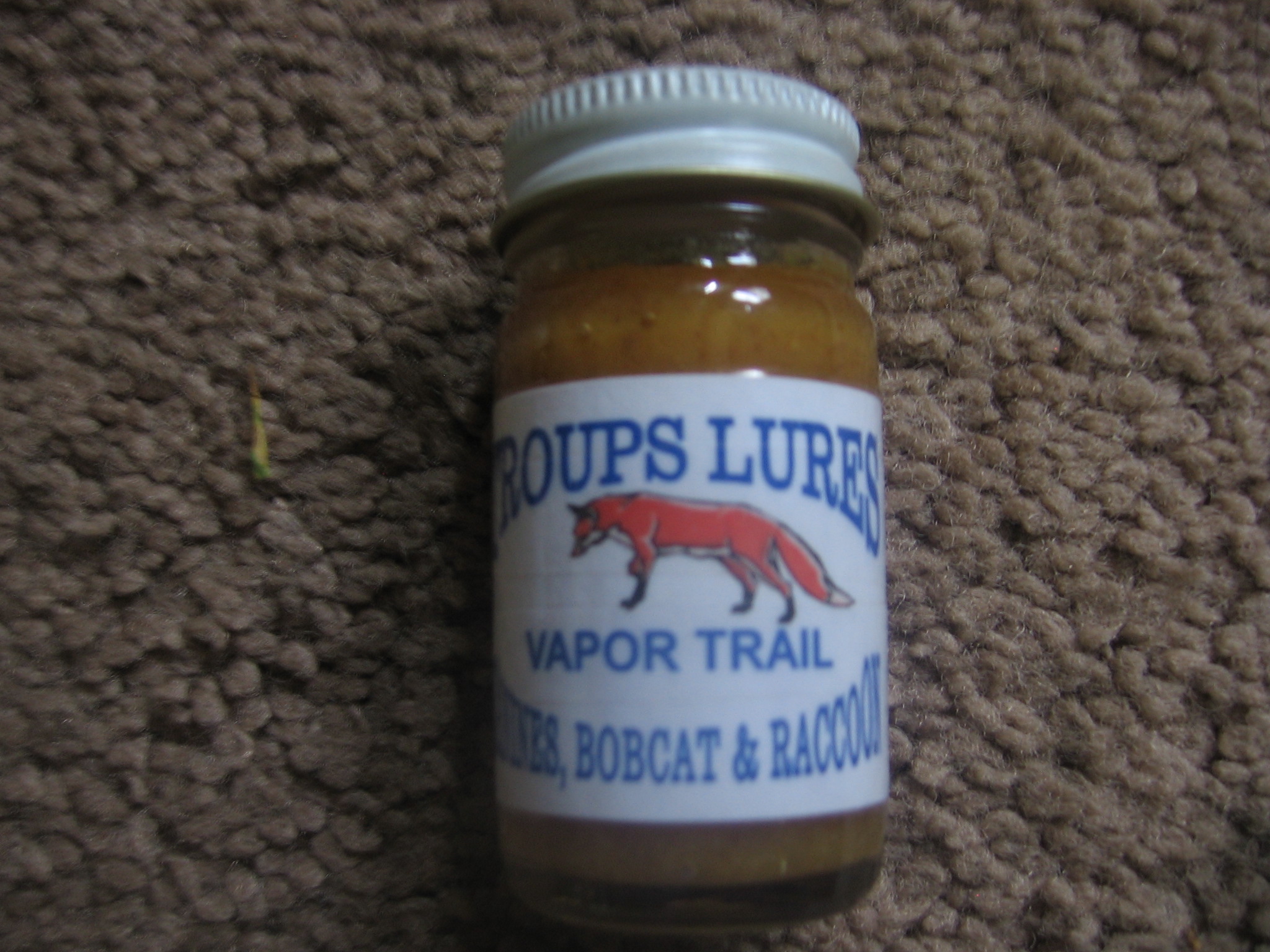 $ 7.00 USD
Food based call lure. A cheese & egg base with skunk & civet plus a few other food & curiosity ingredients. All mixed with an easy-to-handle smooth base. Great to dip a limb in for long distance call or insert a stick, twist & throw down the hole. Bobcats love this stuff. Canines, Bobcats, late season Raccoon call.
TRIPLE XL -WATER LURE -1oz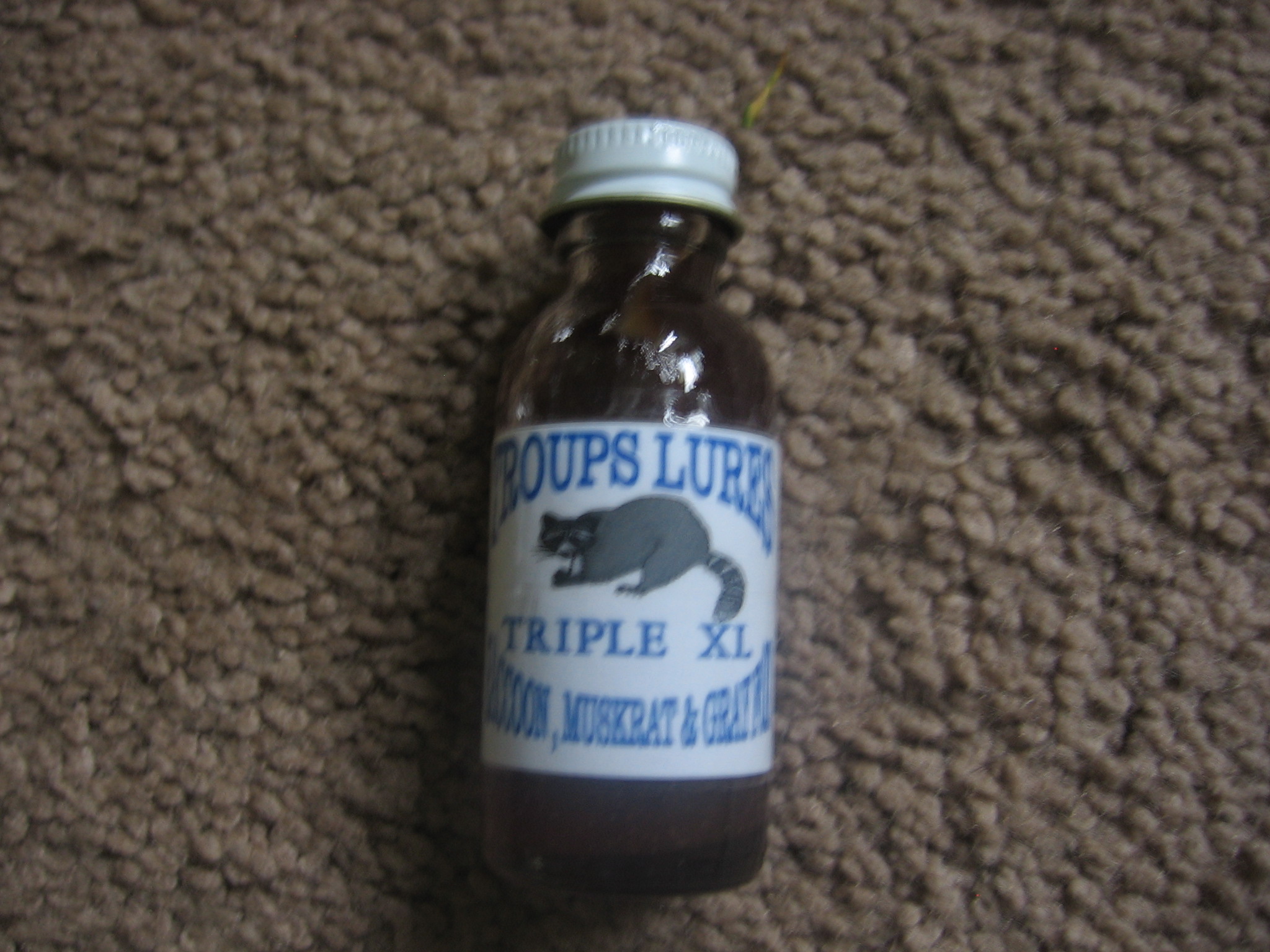 $ 7.00 USD
A new come to the Troups Lure line, but coming on strong real fast. Everybody loves this stuff, including Mr. Raccoon. This has a berry core for odor, with an undescribable fragrant push that reaches out to call coon. You can smell this lure far away from your set. Raccoon, Fox & Muskrat.
RAT RACE - WATER LURE -1oz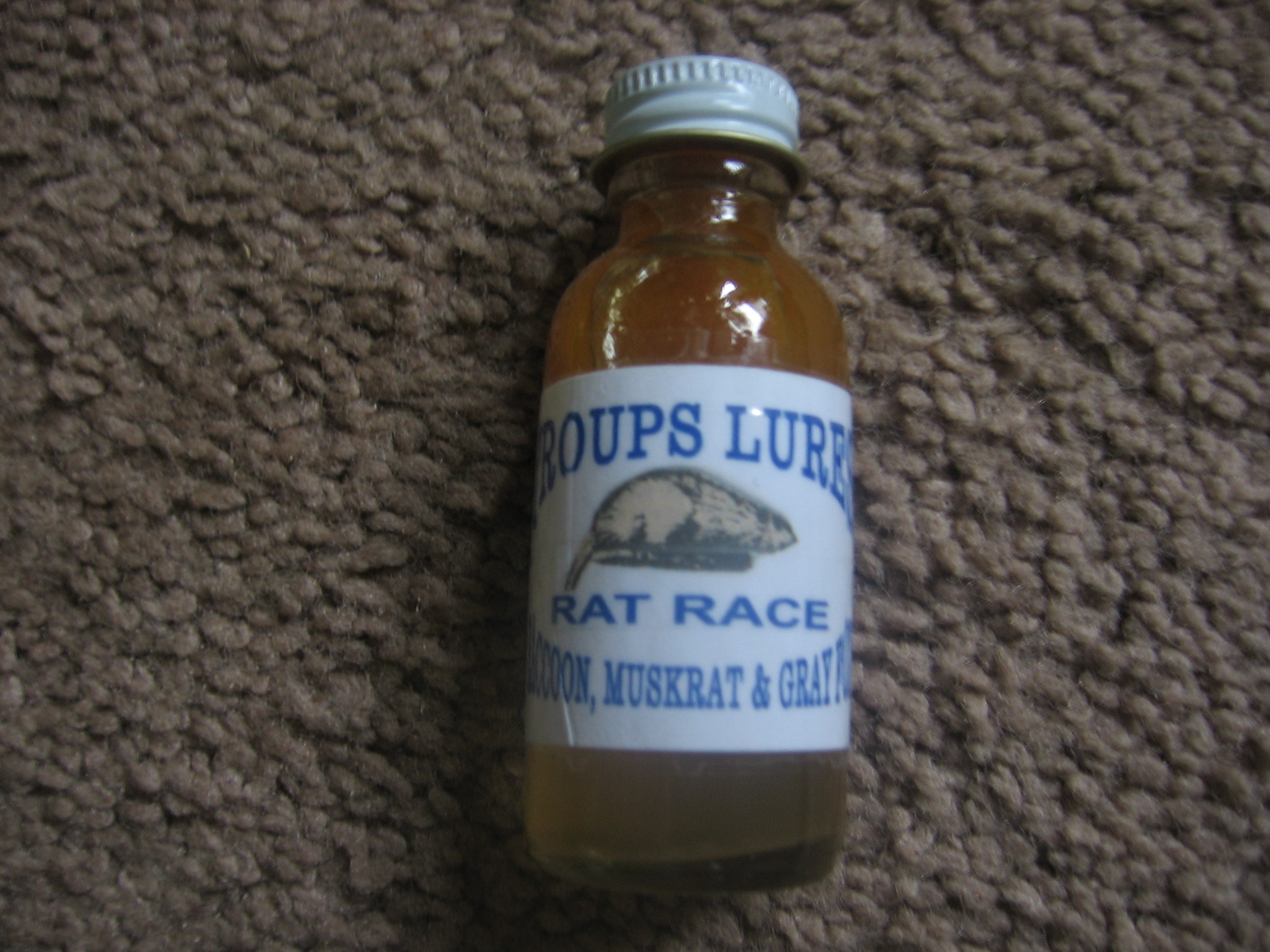 $ 7.00 USD
A super sweet & penatrating lure for muskrat & raccoon, you can't hide this lure because they'll search it out. Some trappers are reporting success on Reds in hard pressed areas with this lure. Muskrats, Raccoon & Fox.
POCKET PILL -WATER LURE -1oz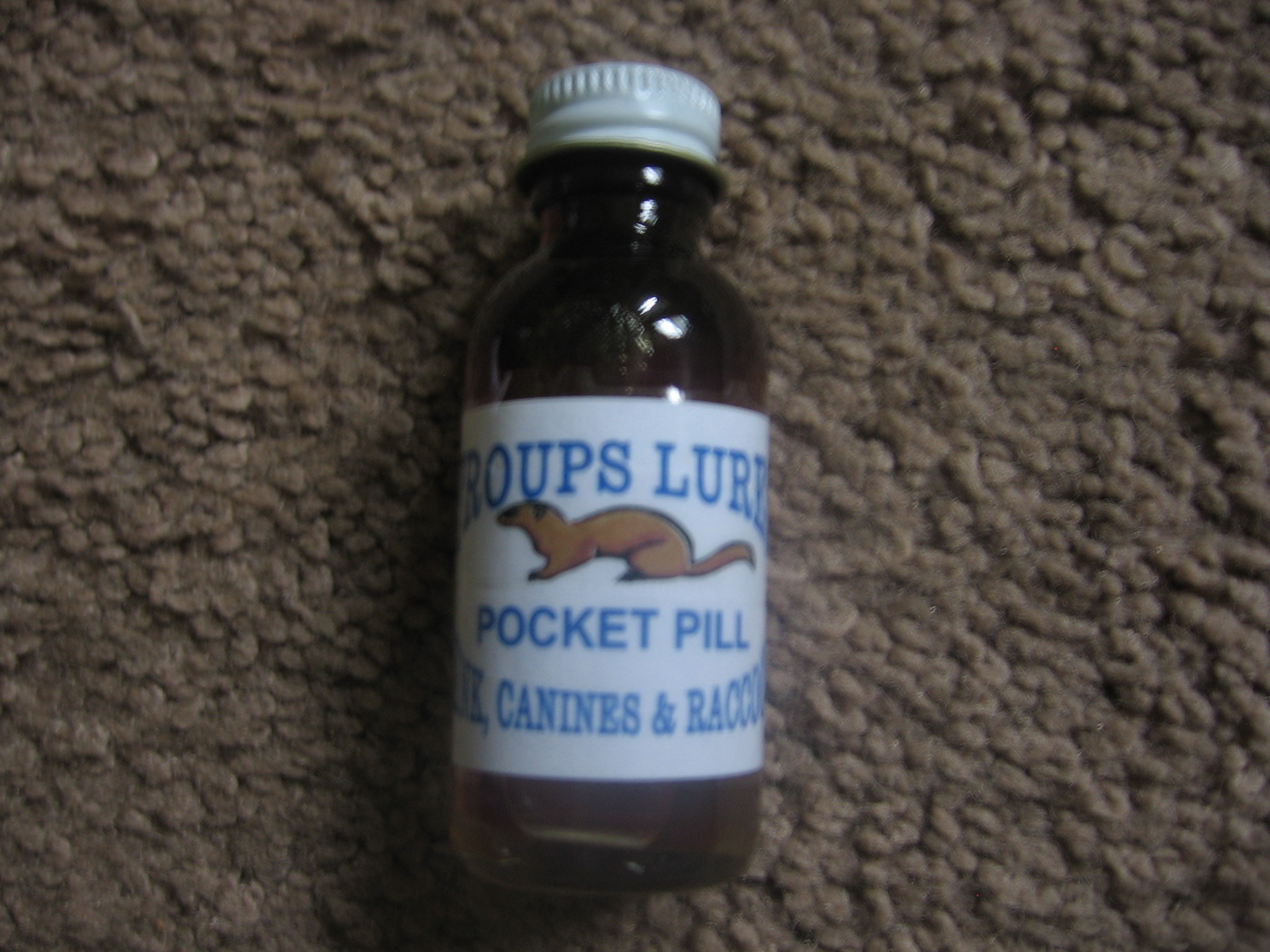 $ 7.00 USD
This lure could be in the food curiosity call lure row for canines & bobcats because it also works great for them. Originally designed to pour a capful in a wad of grass & place in the pocket for Mink. No need to change bait, this lure is all you need. Special processed eel oil with mink glands & other enticing food & curiosity odors. Mink, Canines & Raccoon.
TING SKUNK ESS.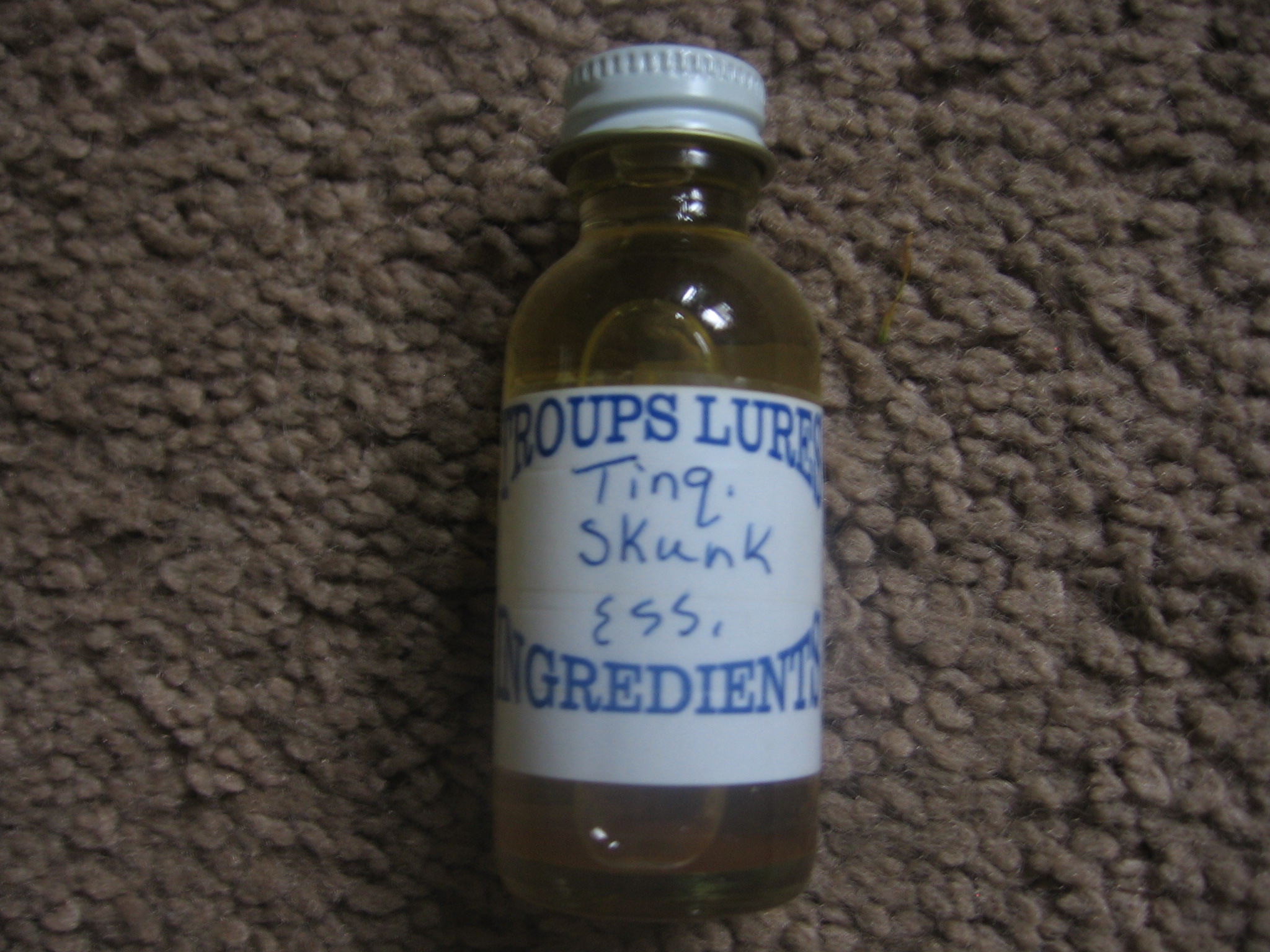 $ 7.00 USD