HAGz SPRING CLIP - 1 dozen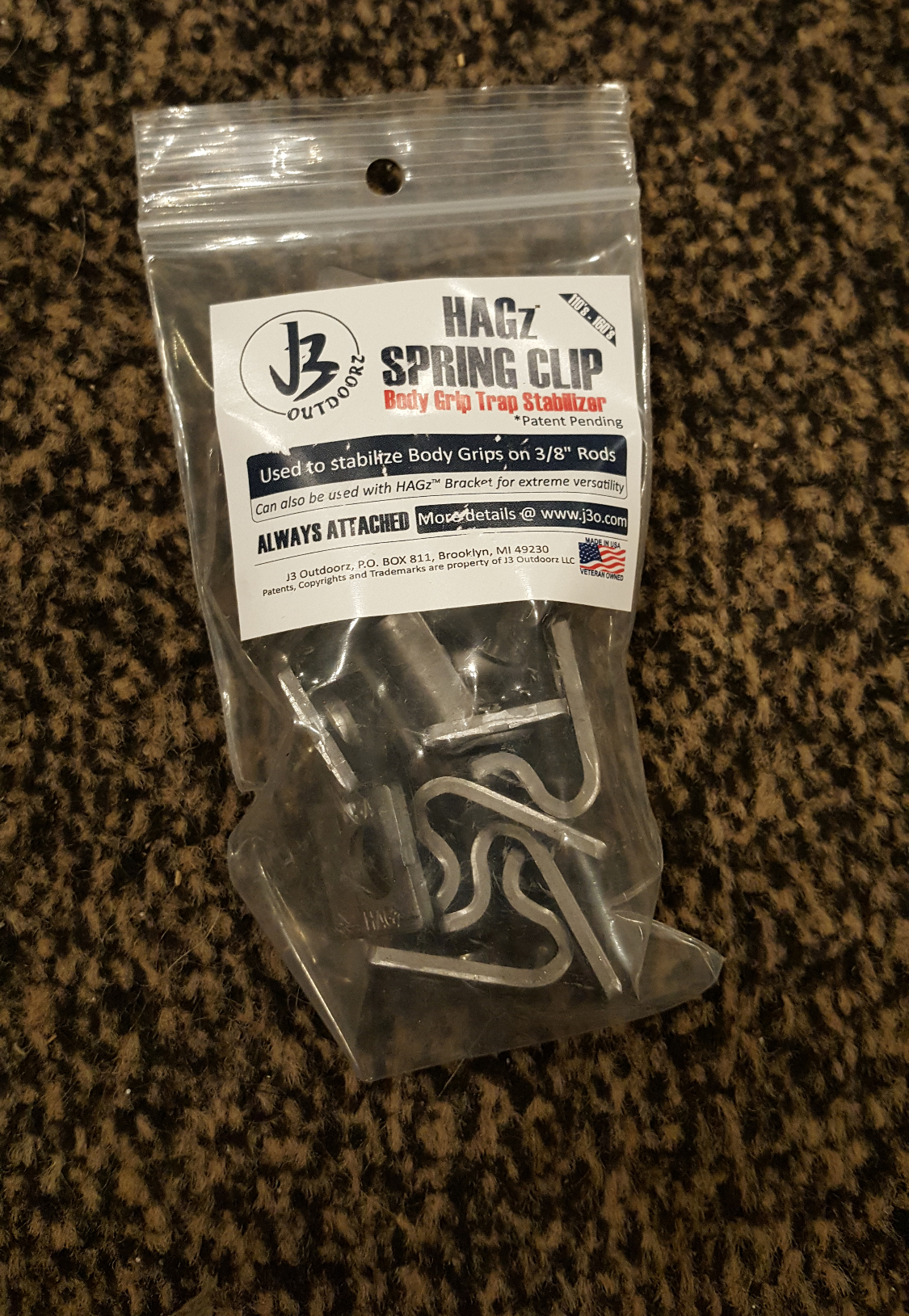 $ 13.99 USD
This is used to stabilize Body Grips on 3/8" rods and can be used with the bracket.
110's-160's
PART #HSC01
HAGz BRACKET -1 dozen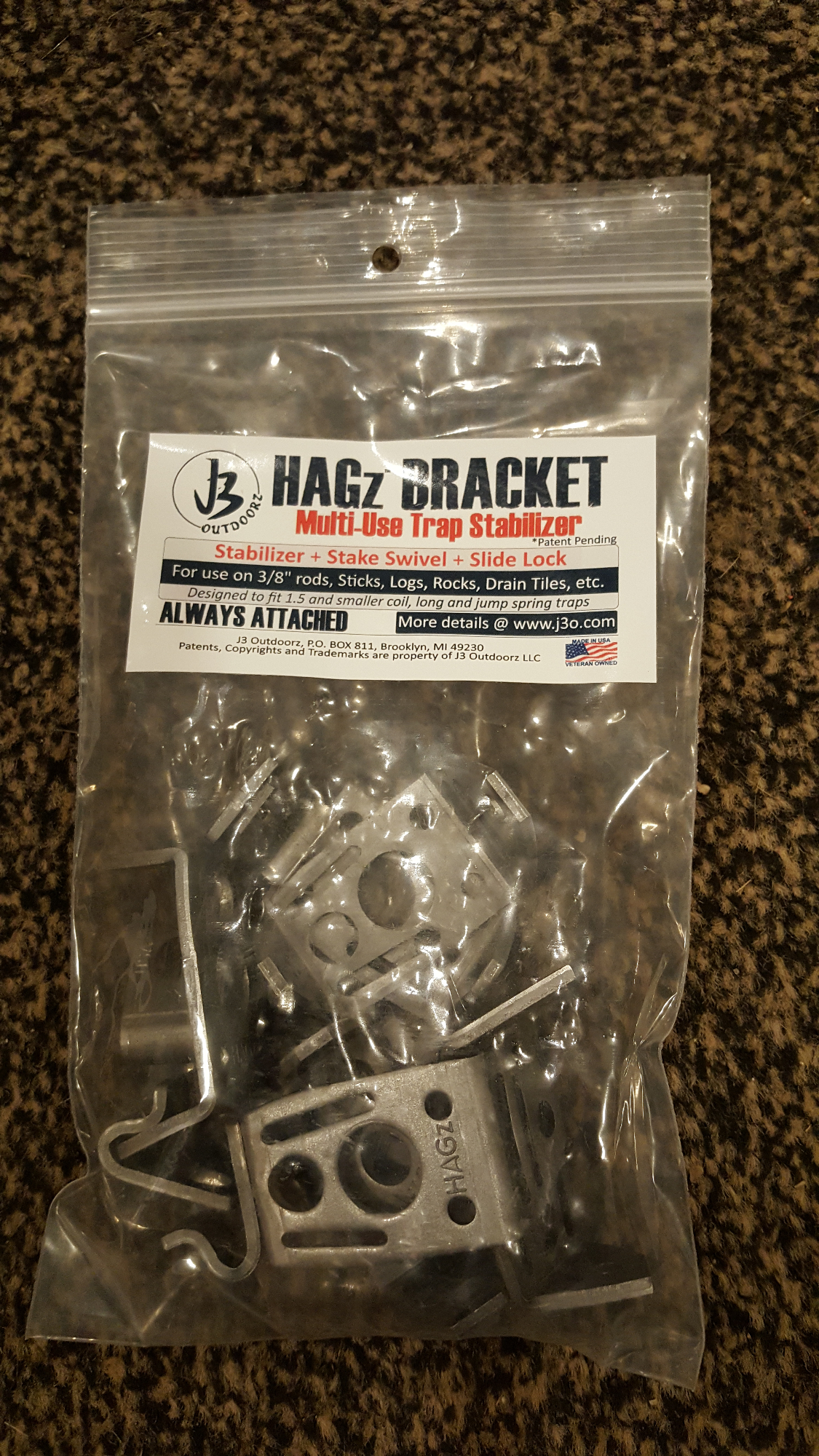 $ 22.25 USD
Multi-Use Trap Stabilizer
Stabilizer+Stake Swivel+Slide Lock (For use on 3/8" rod, Sticks, logs, rocks, drain tiles, etc. Design is to fit 1.5 and smaller coil, long & jump spring traps.
PART #HB01
HAGz BRACKET & SPRING CLIP COMBO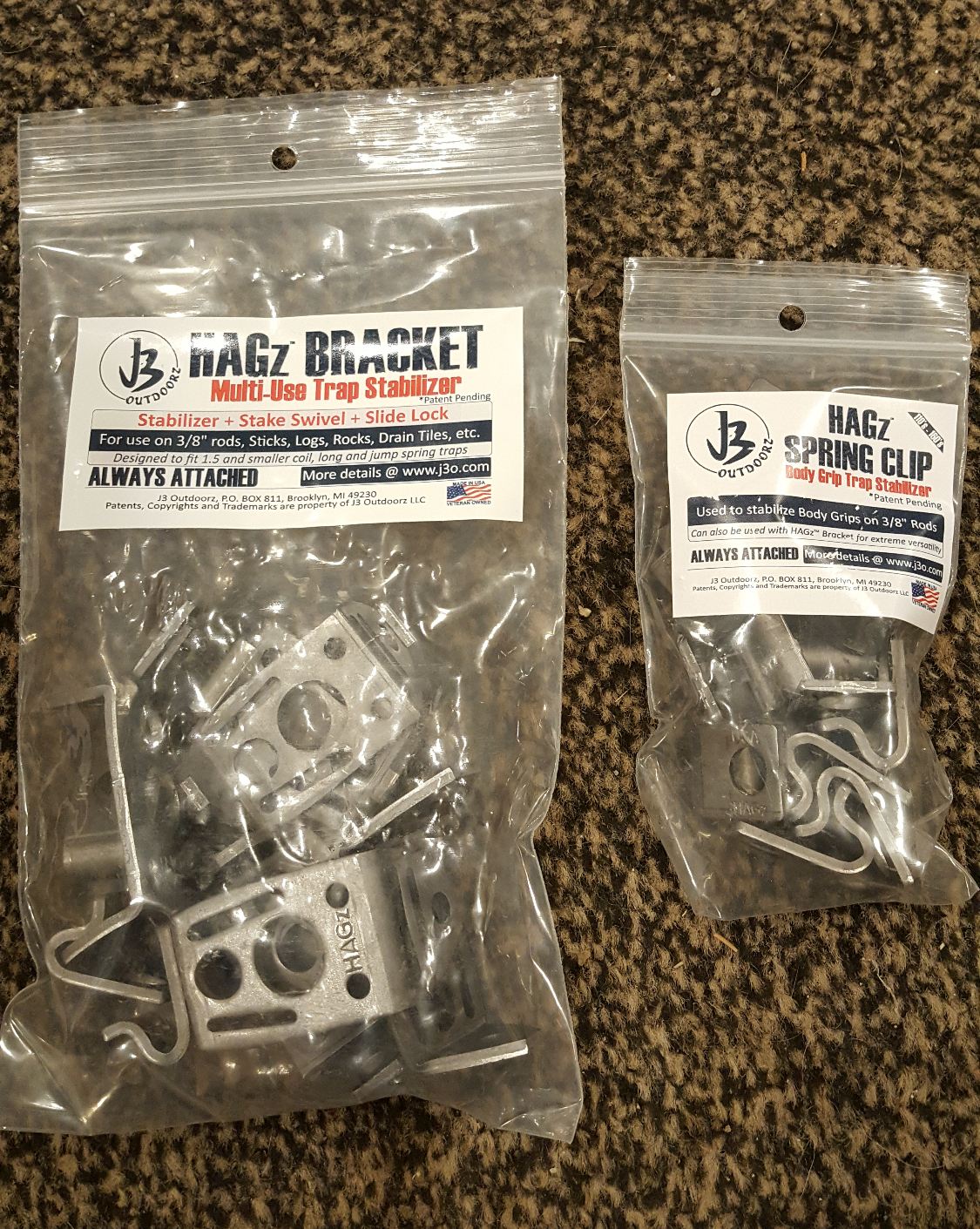 $ 32.95 USD
THE COMBO INCLUDES A DOZEN OF EACH.