HAGz SPRING CLIP - HSC01- 1 dozen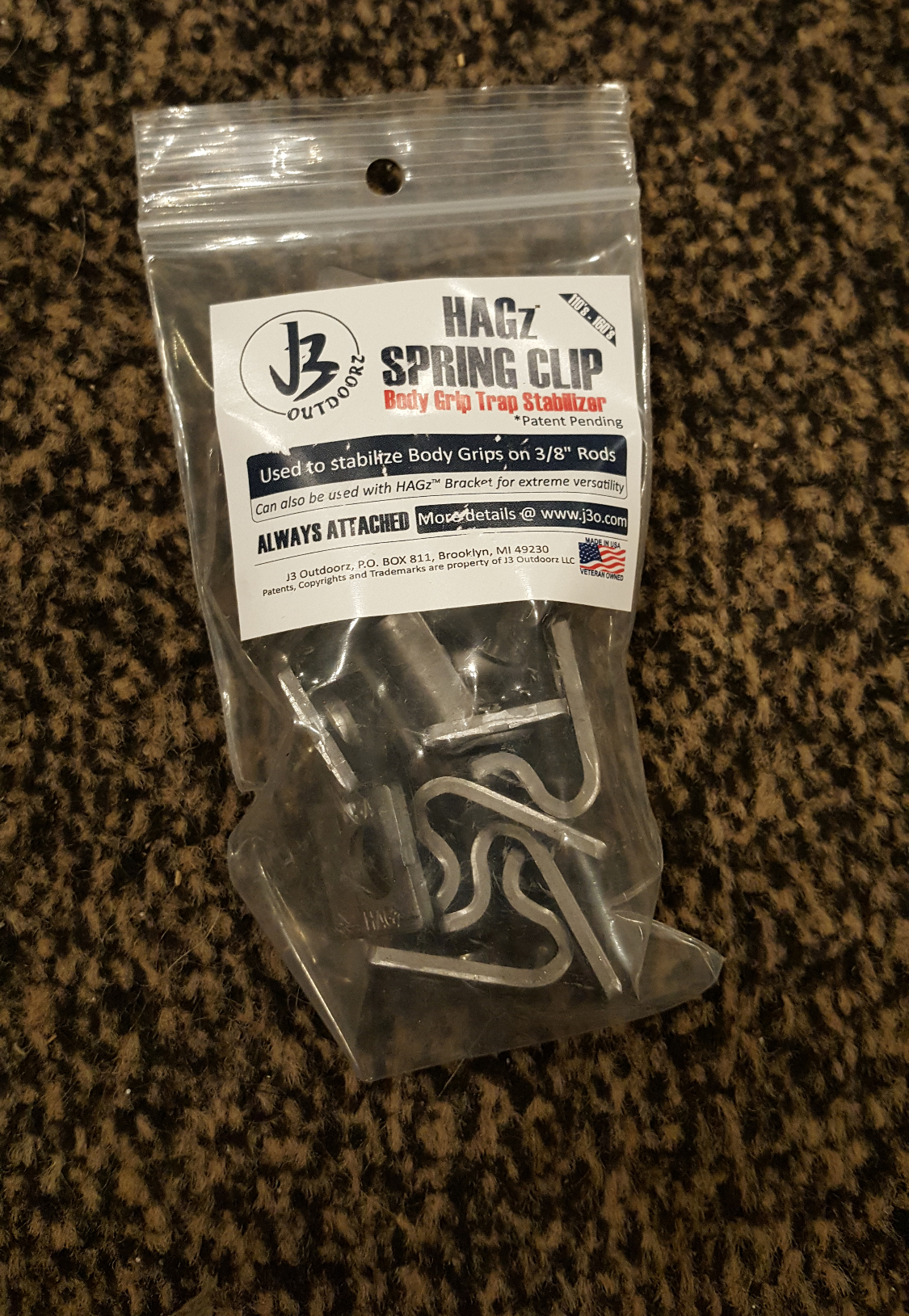 $ 13.99 USD
This is used to stabilize Body Grips on 3/8" rods and can be used with the bracket.
110's-160's
PART #HSC01
HAGz BRACKET HB01 -1 dozen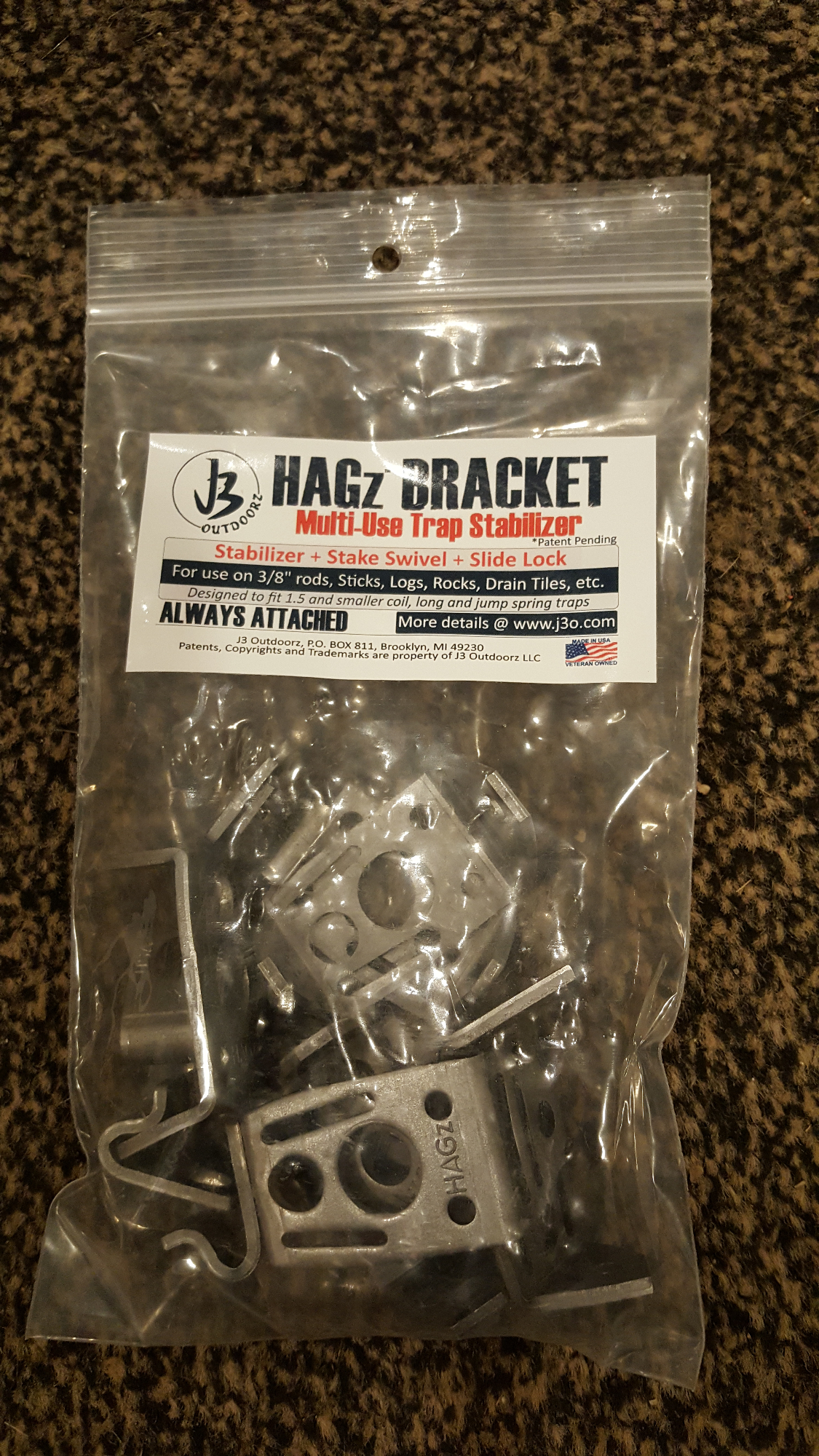 $ 22.95 USD
Multi-Use Trap Stabilizer
Stabilizer+Stake Swivel+Slide Lock (For use on 3/8" rod, Sticks, logs, rocks, drain tiles, etc. Design is to fit 1.5 and smaller coil, long & jump spring traps.
PART #HB01
HAGz BRACKET & SPRING CLIP COMBO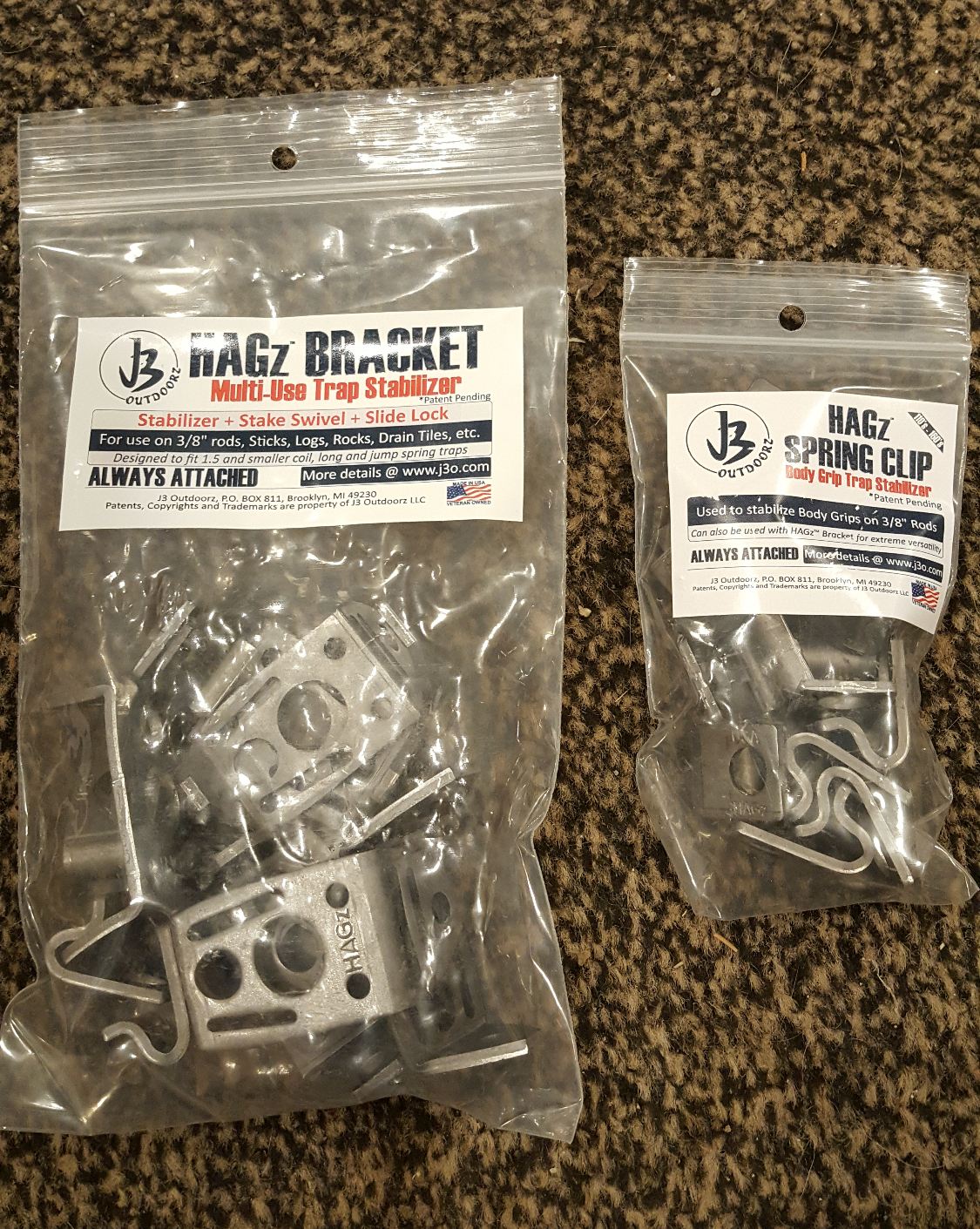 $ 32.95 USD
THE COMBO INCLUDES A DOZEN OF EACH.
Hagz Bait Holder for 3/8" Rods HBH01-1 dozen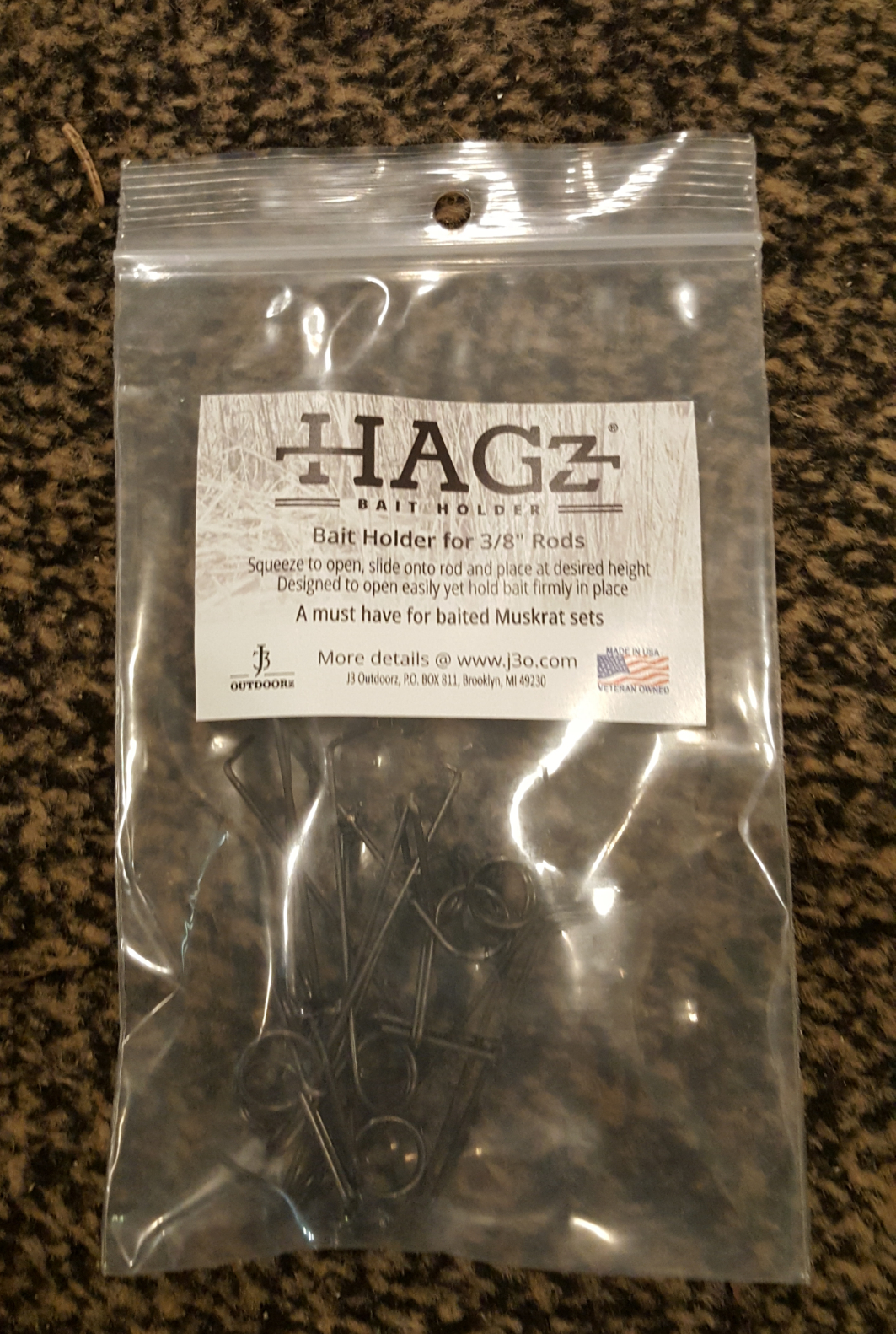 $ 3.99 USD
You will definitely want this for your baited Muskrat sets. Opens easily but firmly holds the bait in place.
HAGZ SPRING CLIPS XL HSCXL01 -1 dozen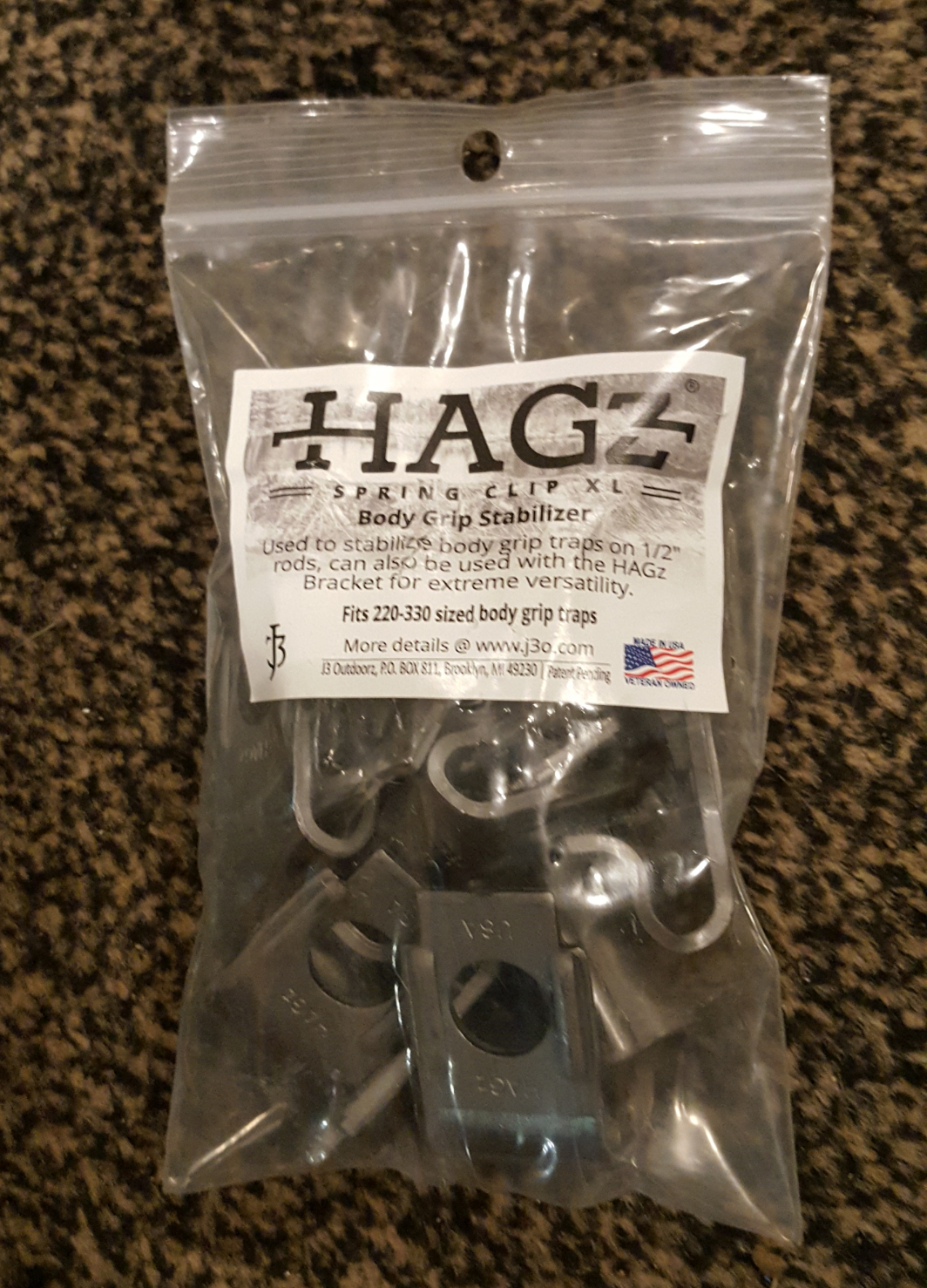 $ 17.99 USD
Used for stabilizing body grip traps on 1/2" rod. Fits 220-330 body grip traps. Can also be used with the Hagz Bracket
HAGZ TAIL HOOK -HTH01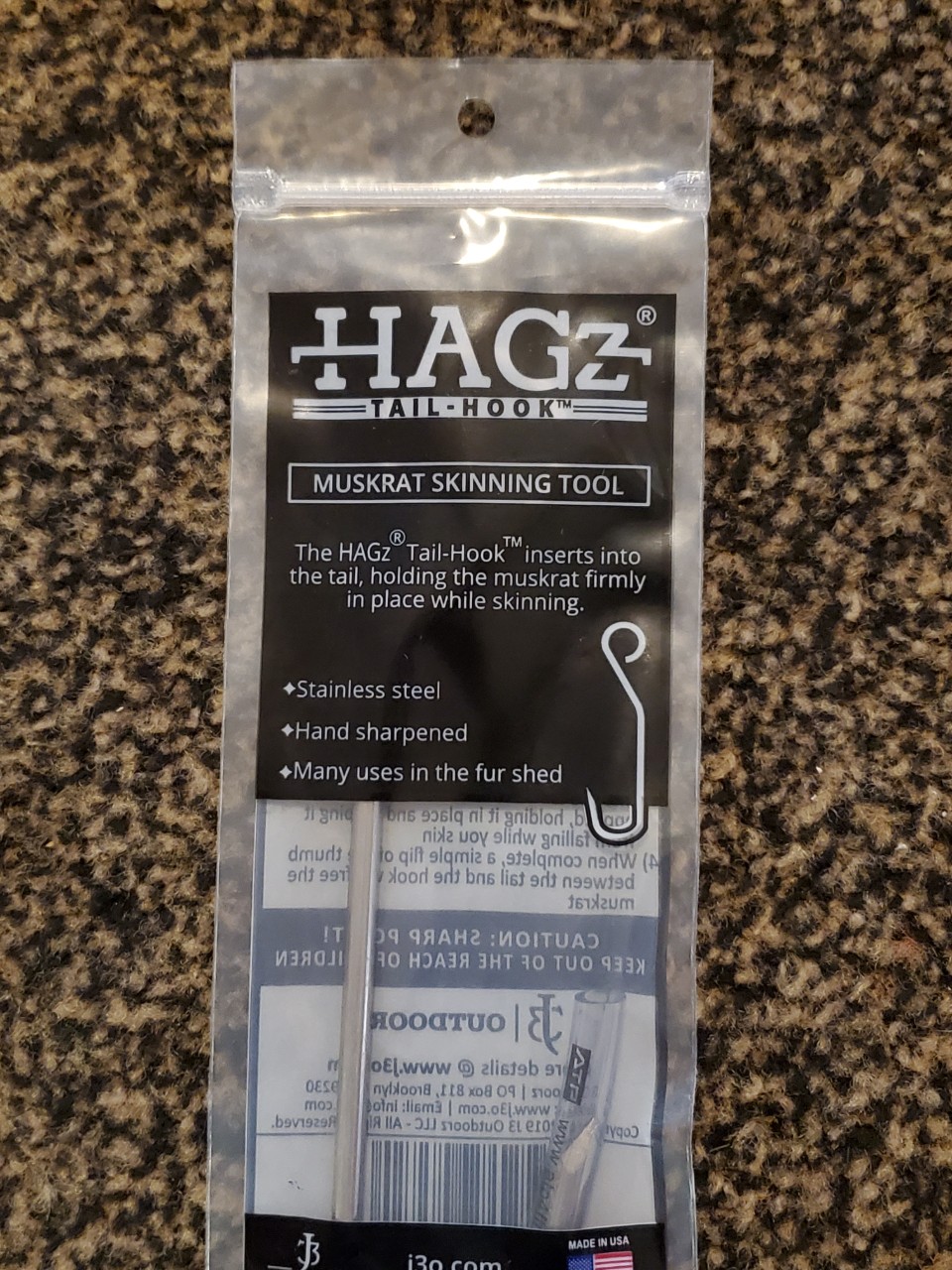 $ 6.99 USD
This is a must have for any trapper skinning muskrats.
HAGZ Universal LOCK HML01- 1 DOZEN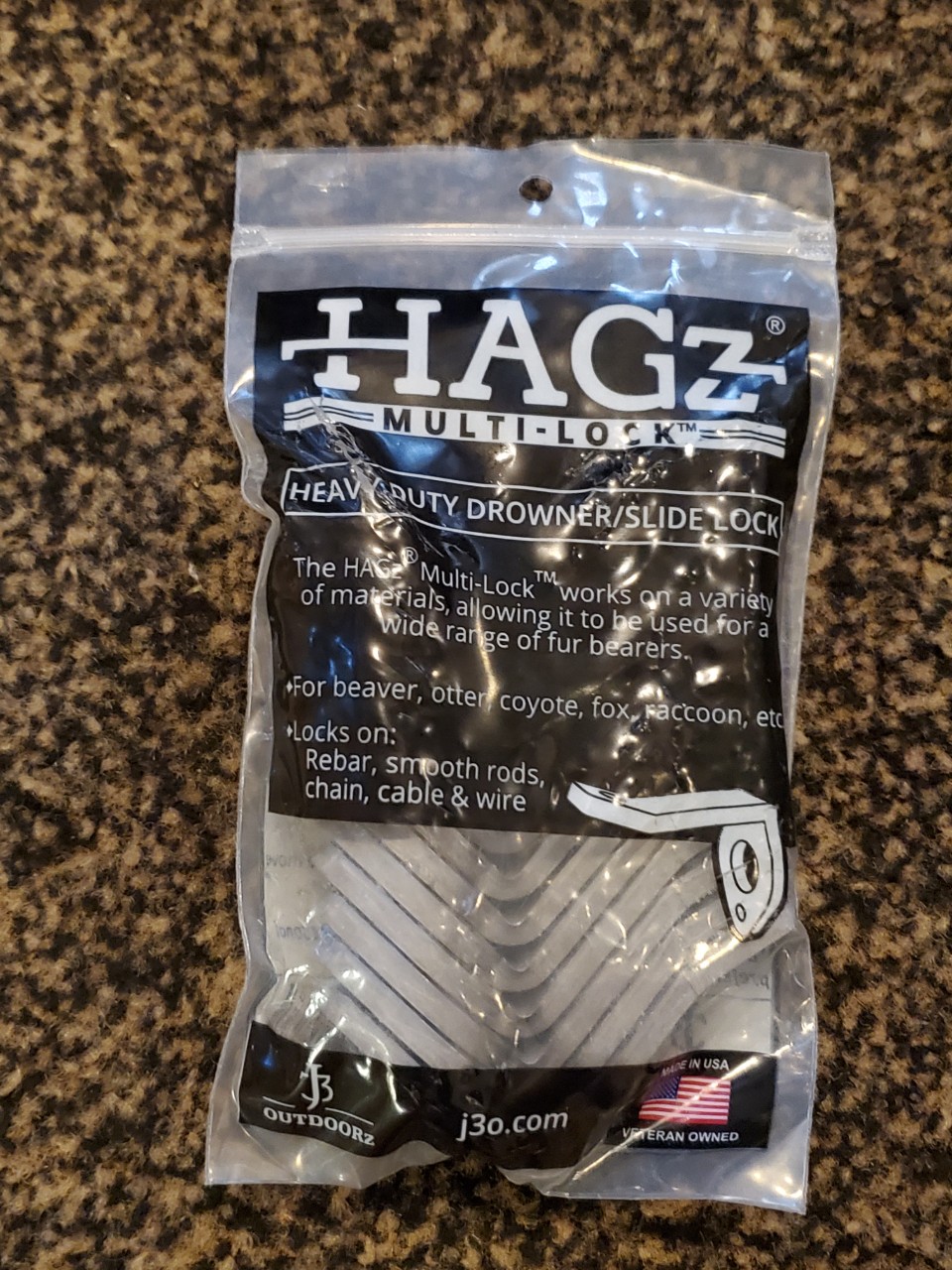 $ 26.99 USD
Heavy Duty drowner slide lock. Locks on rebar, smooth rods, cable and wire.
HAGZ Universal LOCK HML01 1/2 DOZEN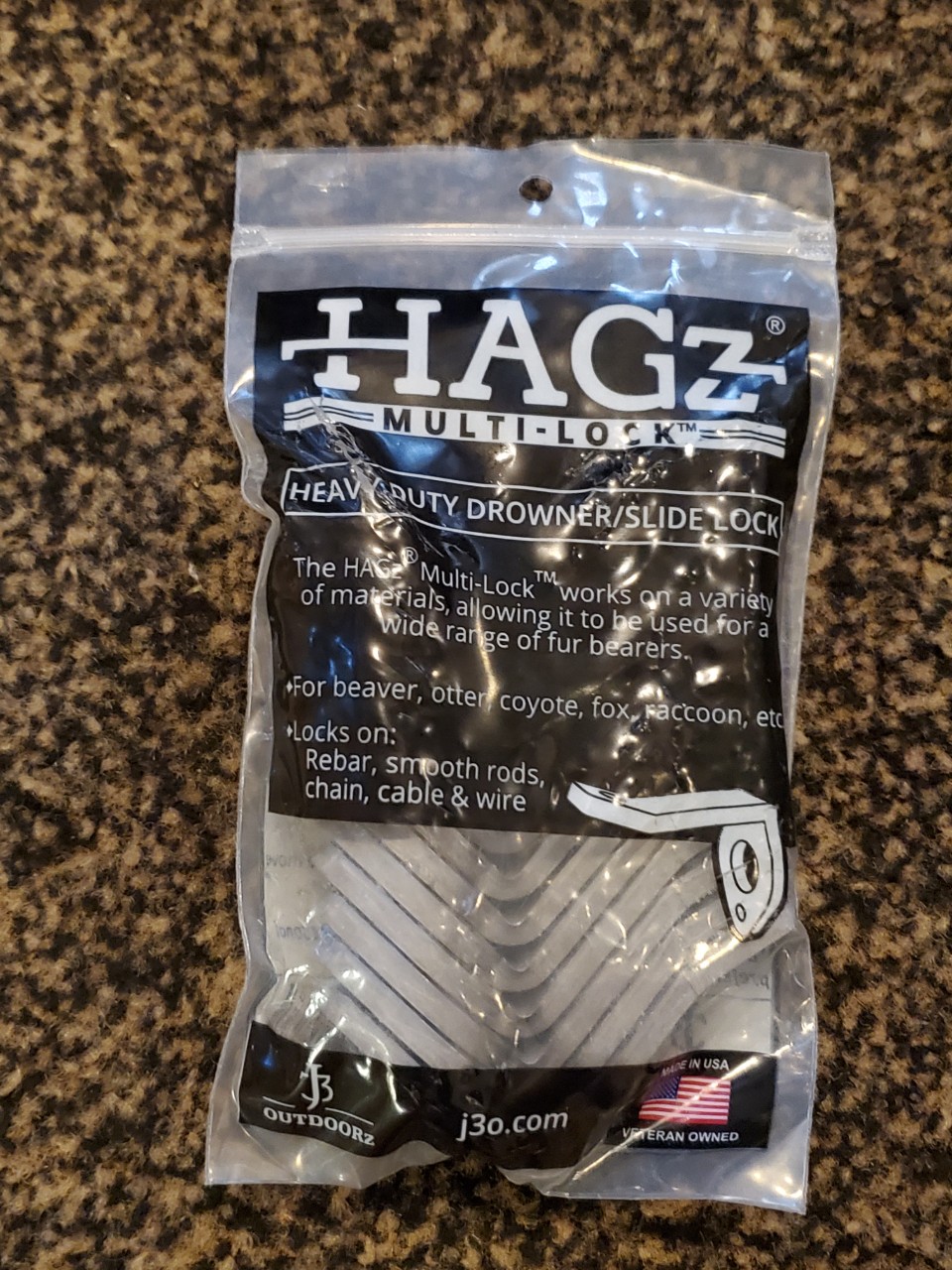 $ 13.99 USD