#110 -#120 BOLT ON TRIGGERS -EACH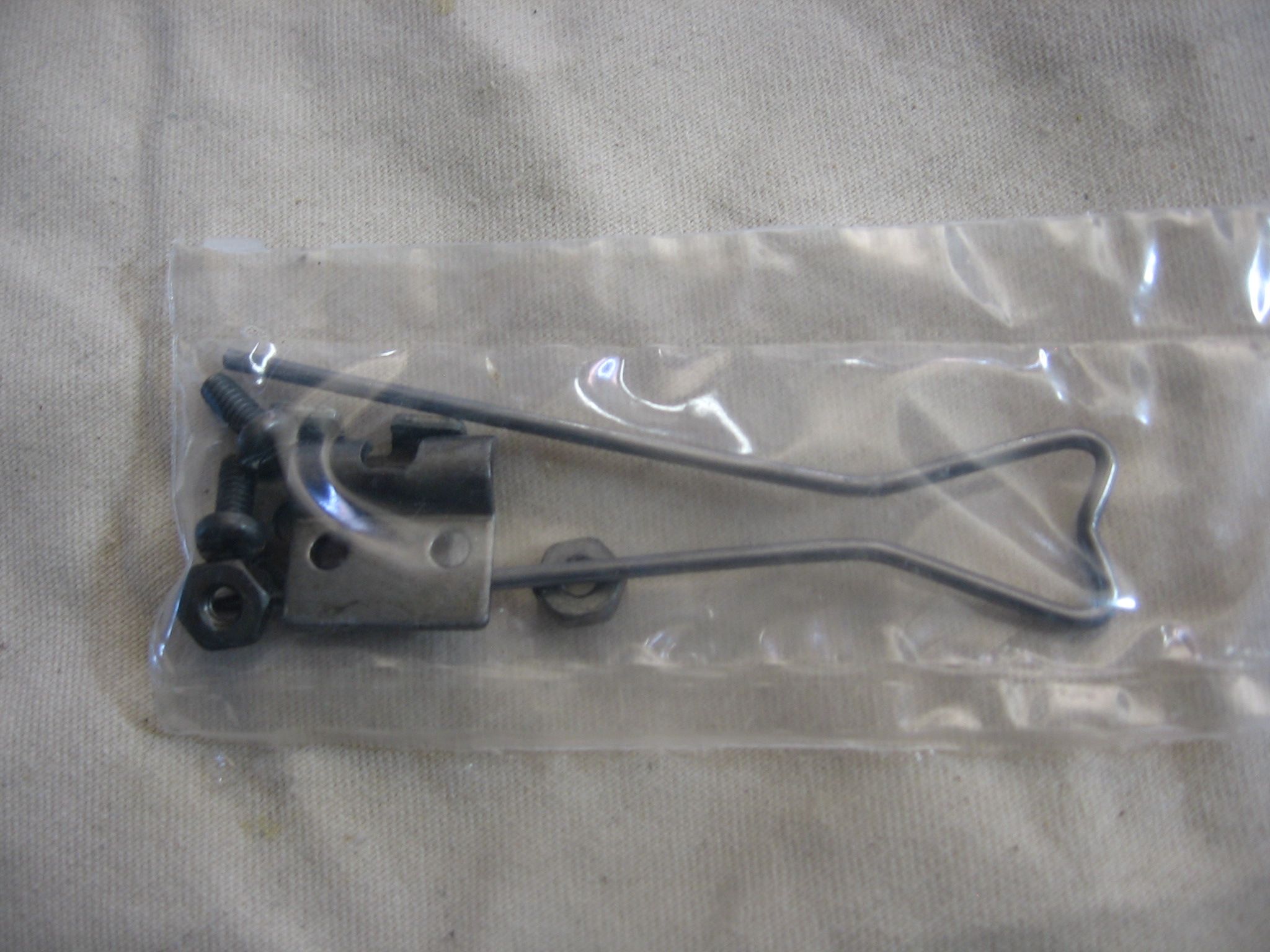 $ 2.25 USD
#330 BOLT ON TRIGGERS -EACH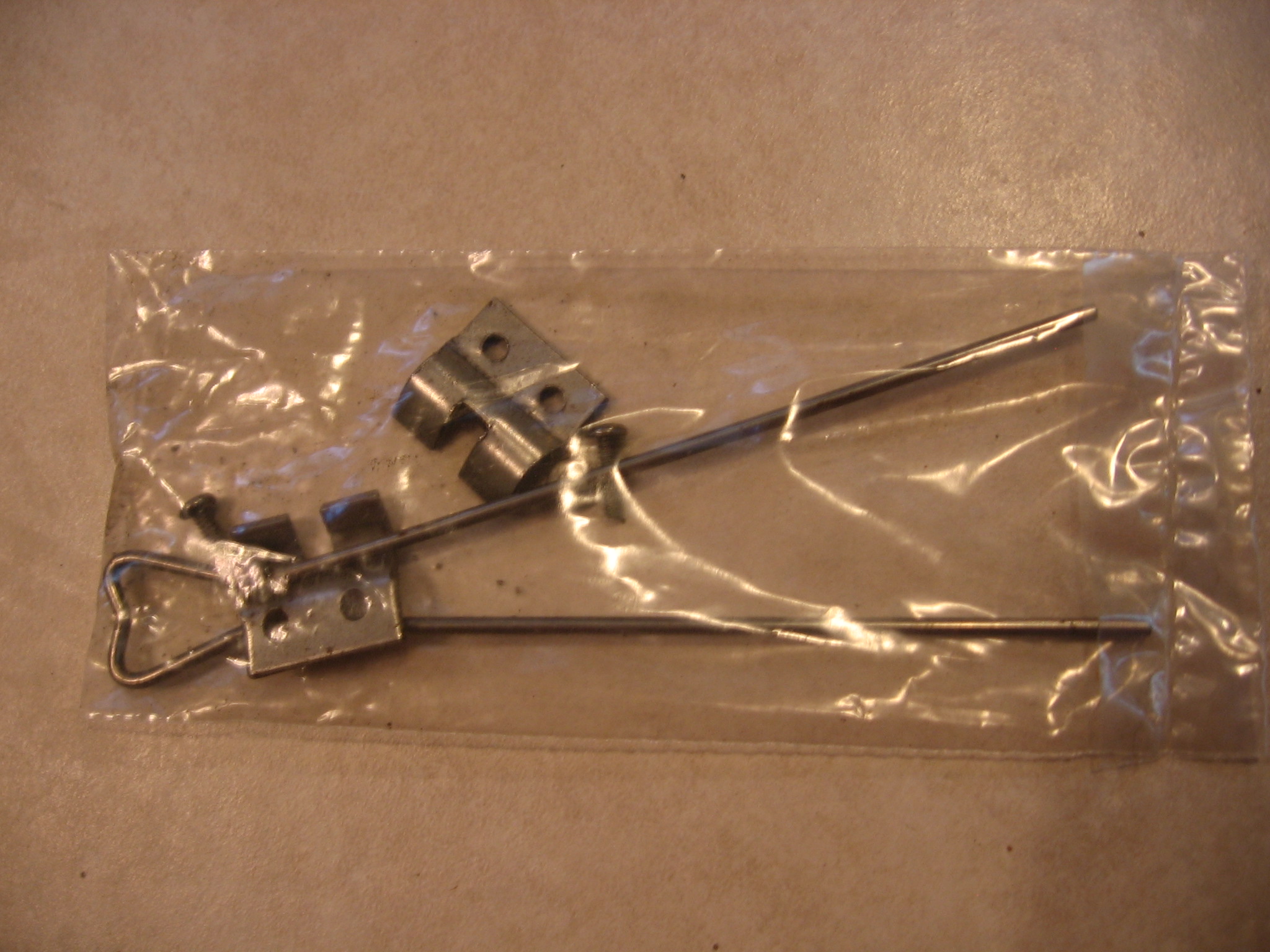 $ 2.50 USD
#1 REPLACEMENT COIL SPRINGS -pair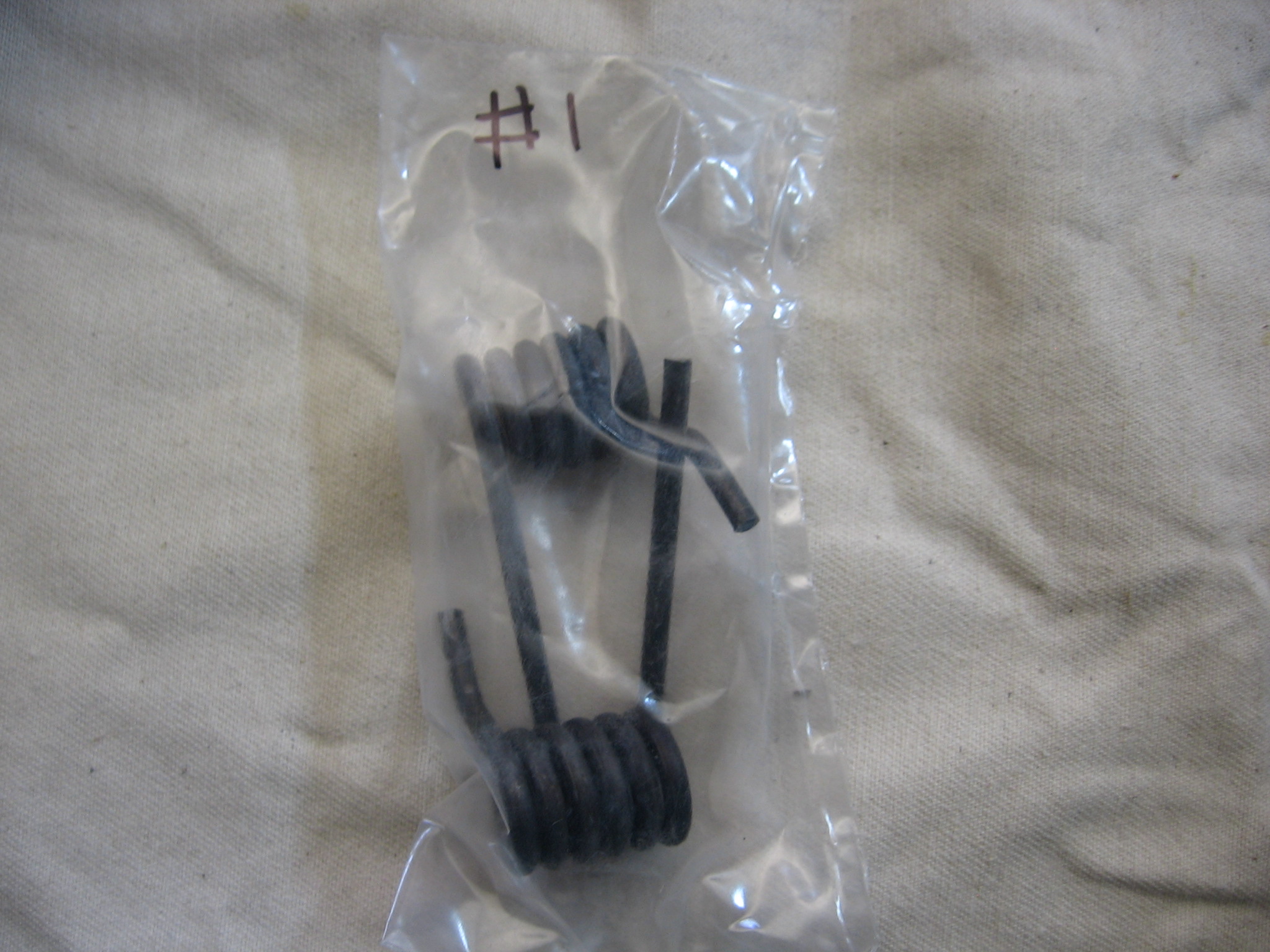 $ 2.00 USD
1 1/2 Replacement Springs pair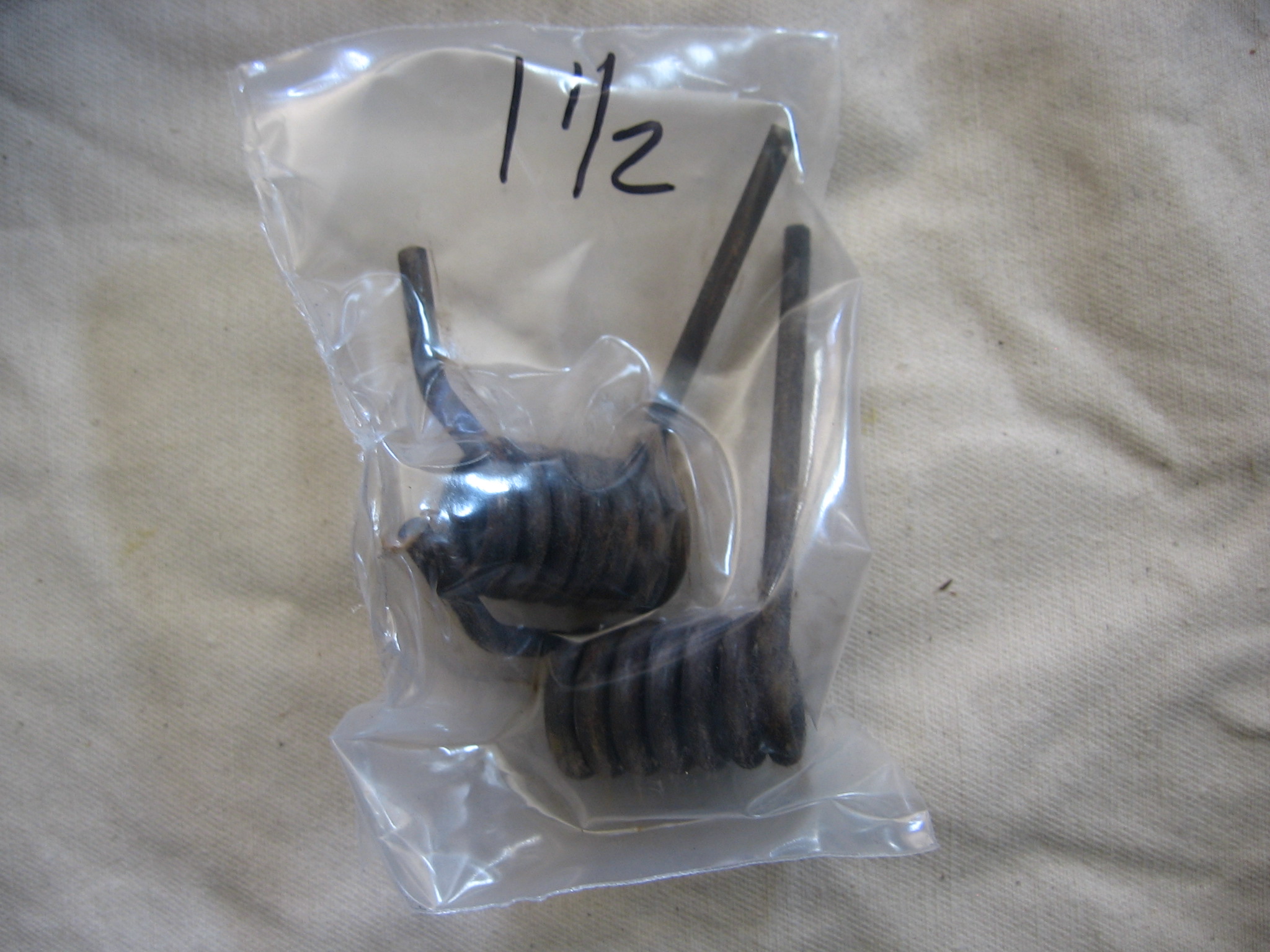 $ 2.50 USD
1 3/4 Replacement Springs -pair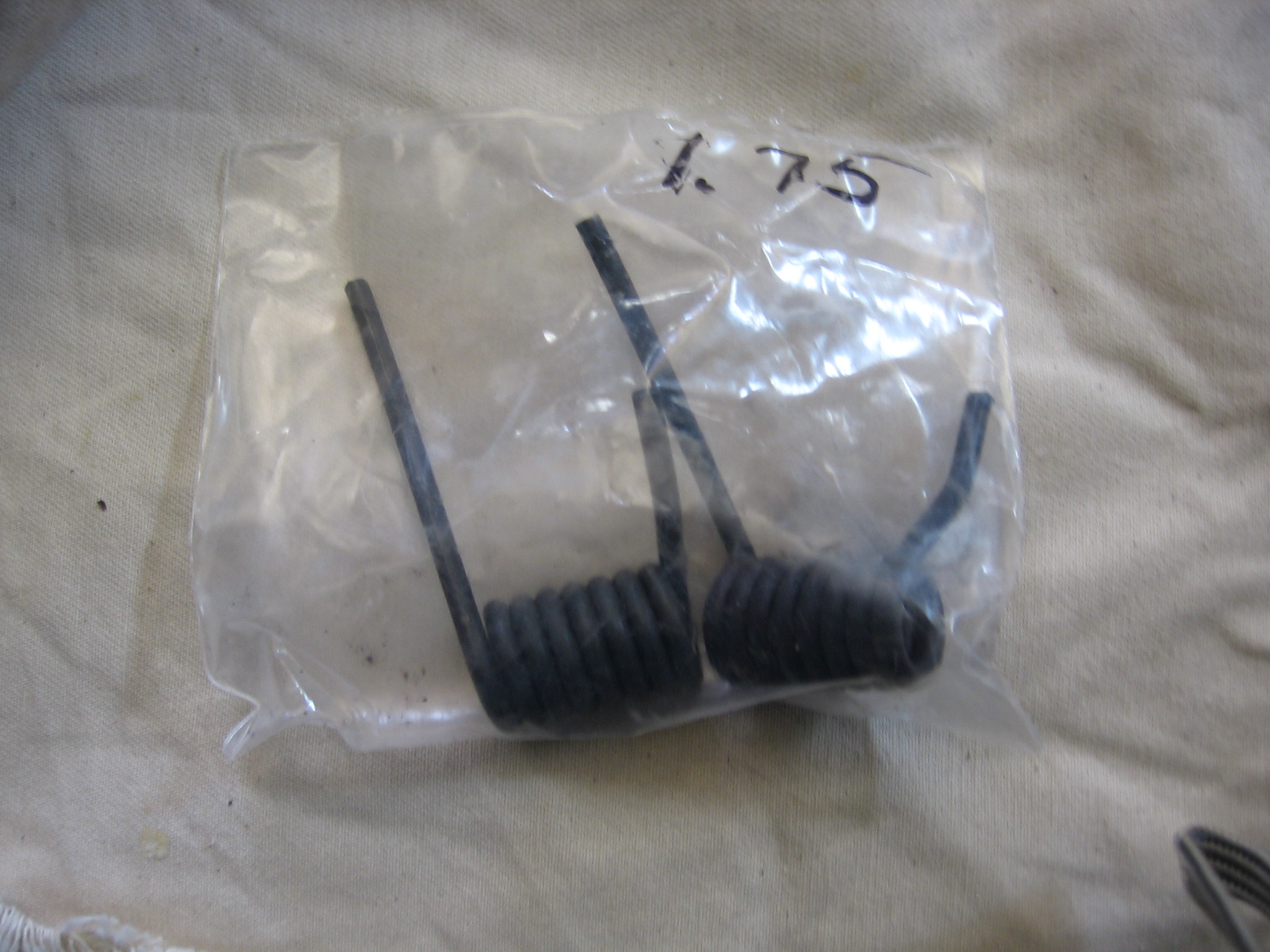 $ 3.00 USD
#2 REPLACEMENT COIL SPRINGS -pair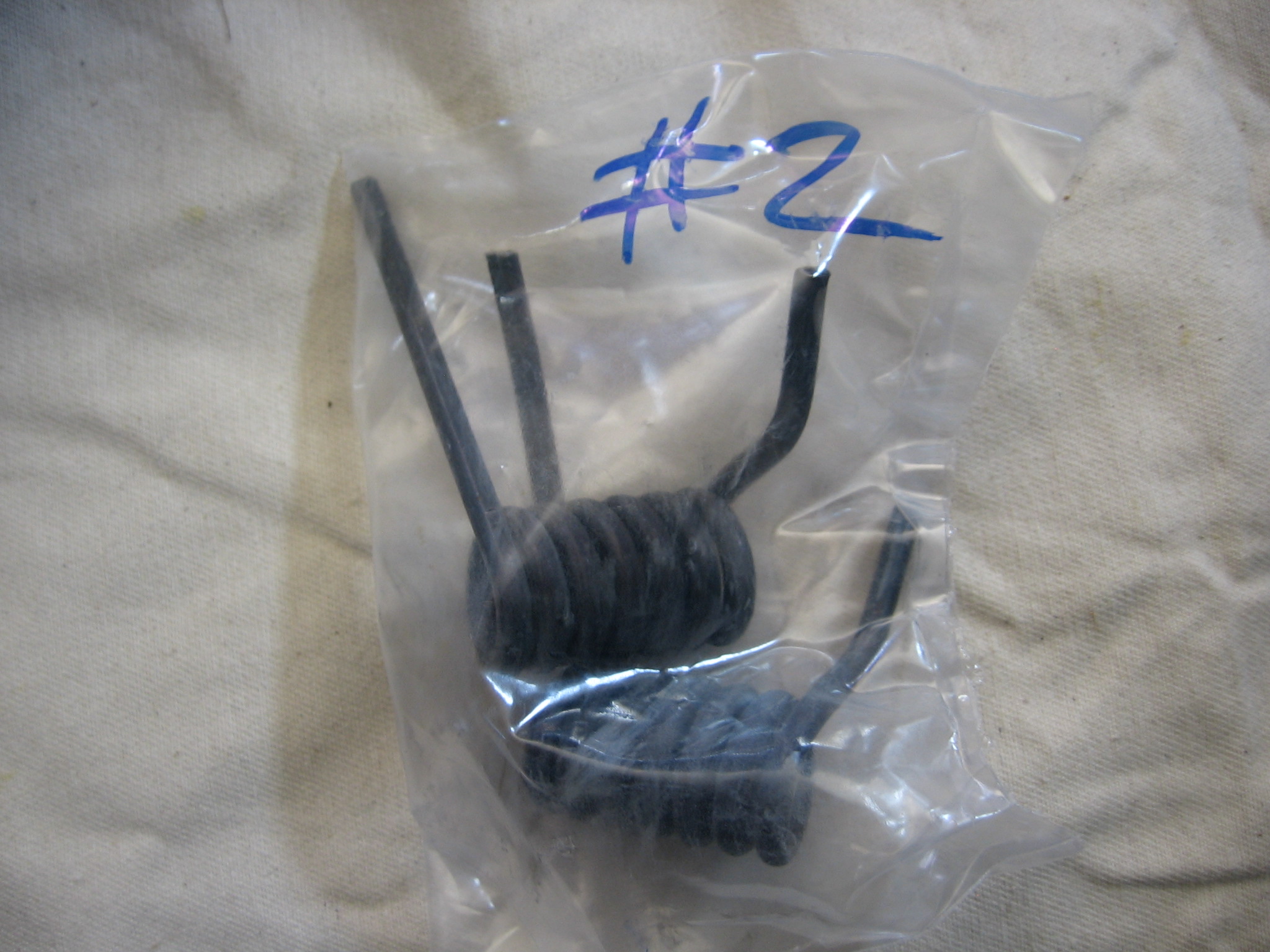 $ 3.00 USD
#3 REPLACEMENT COIL SPRINGS -pair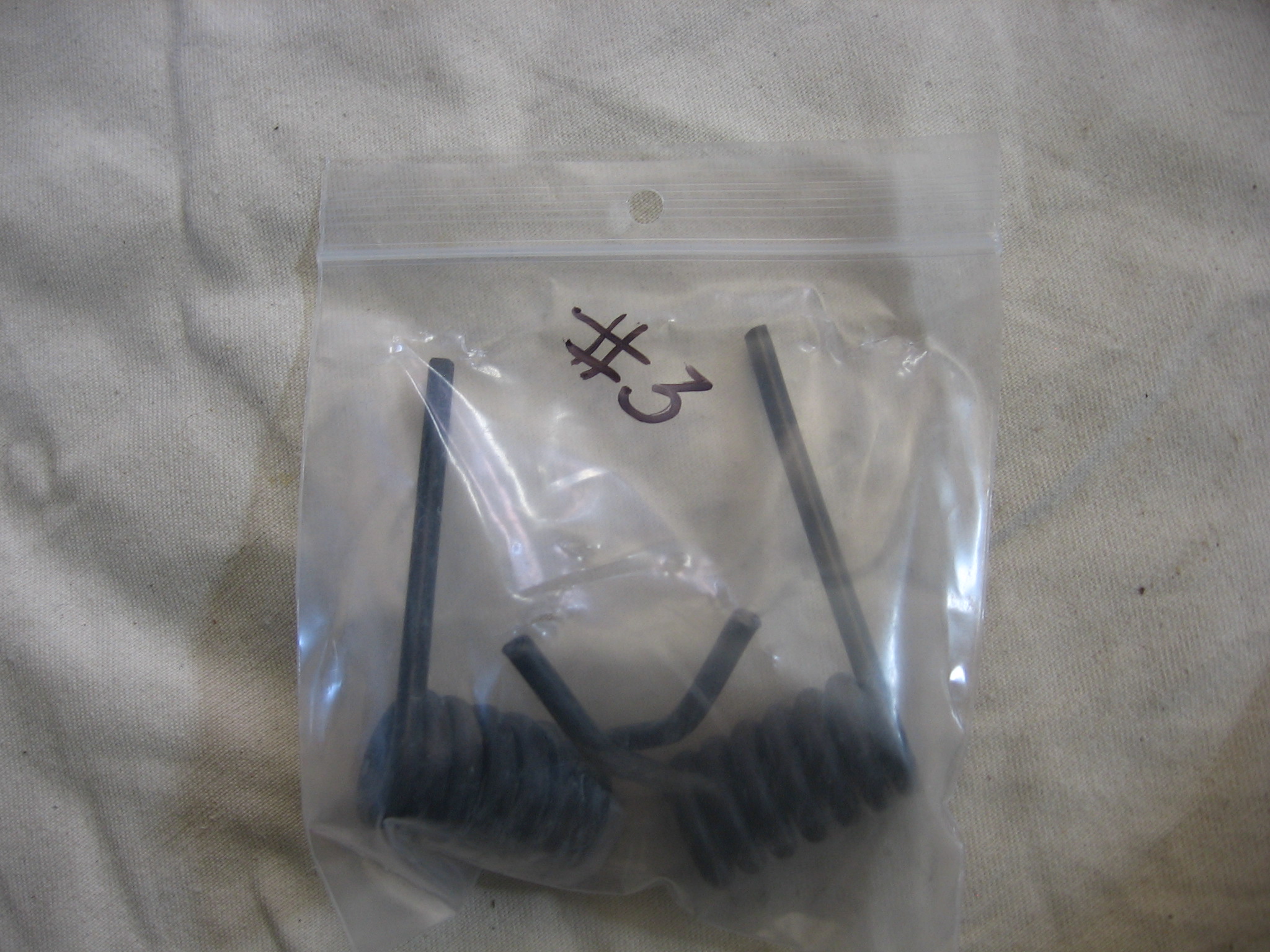 $ 3.00 USD
Stop Shocks -each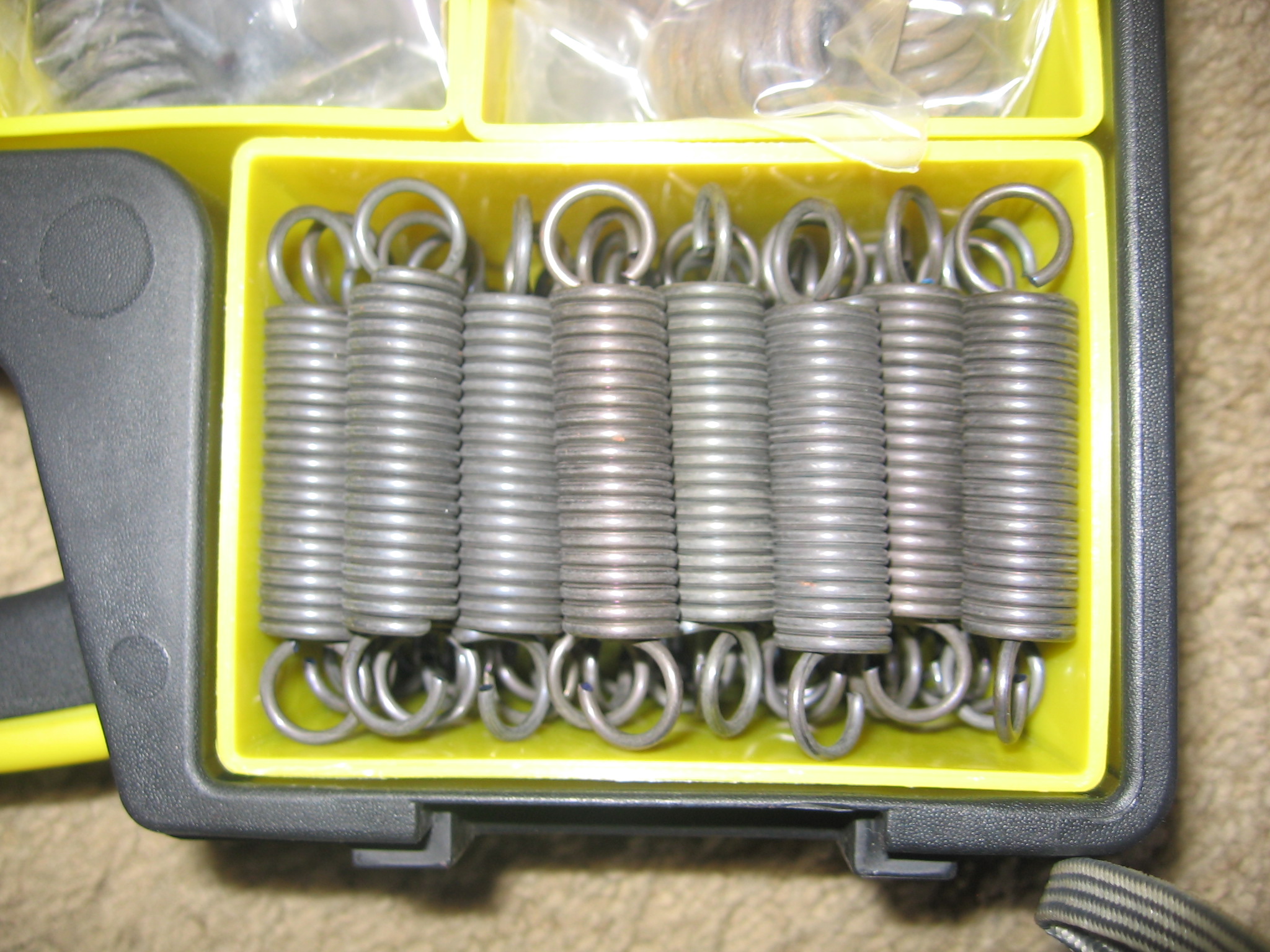 $ 1.95 USD
Hvy Dty Stop shock Spring
Stop Shock Springs -dozen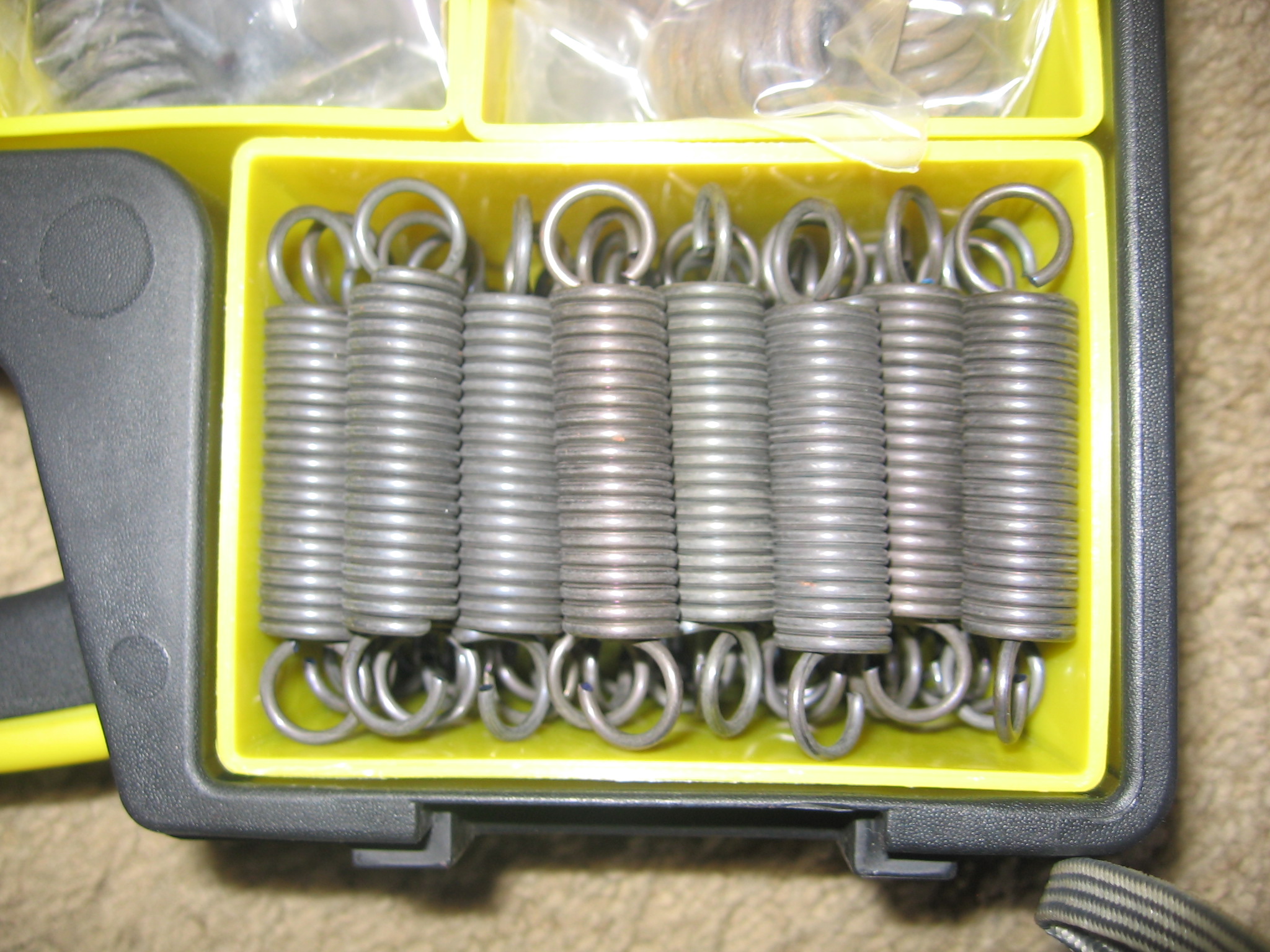 $ 13.50 USD
Brass Bolt w/nut each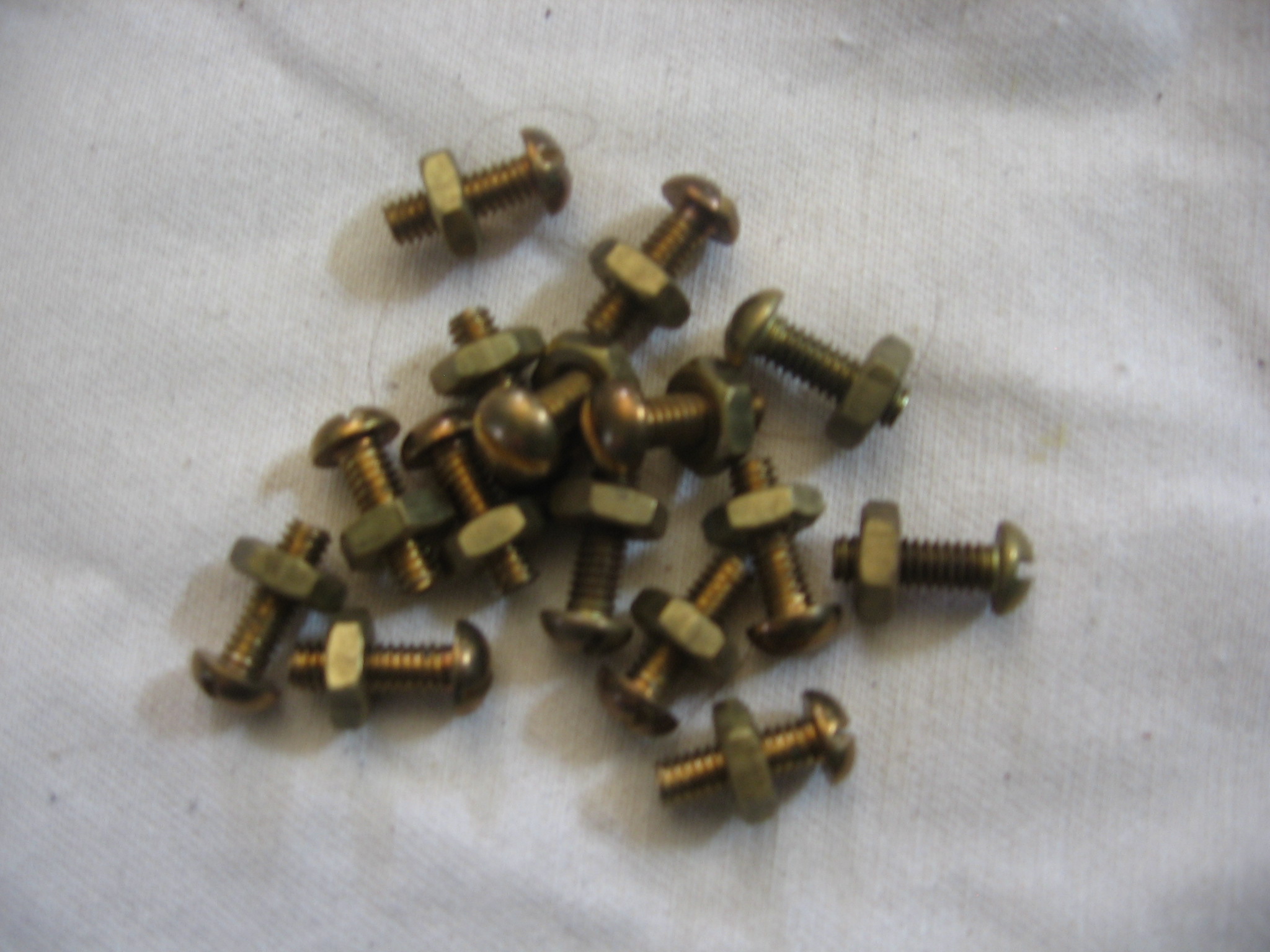 $ 0.75 USD
Brass Bolt w/nut dozen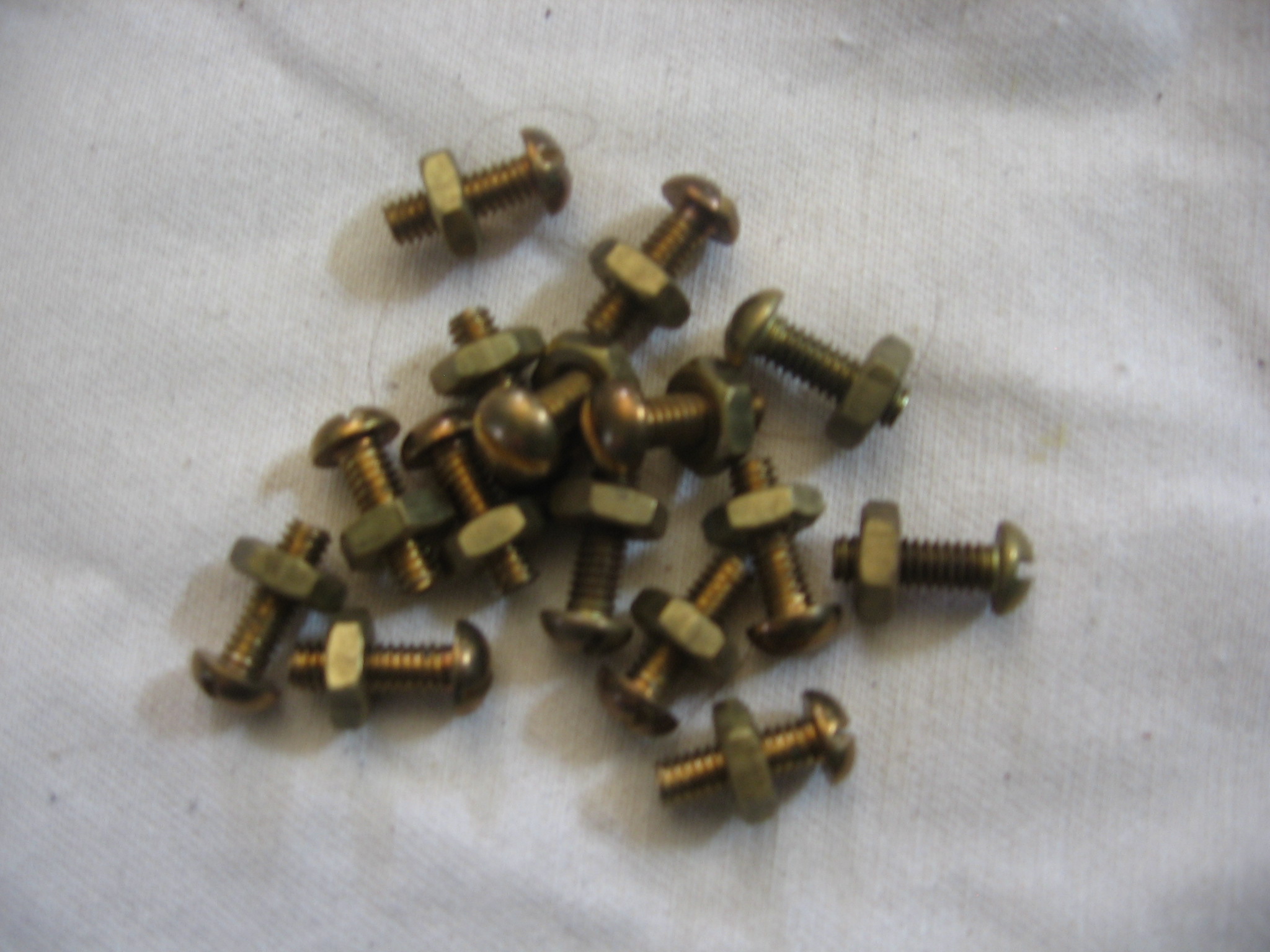 $ 5.00 USD
Brass Washer per dozen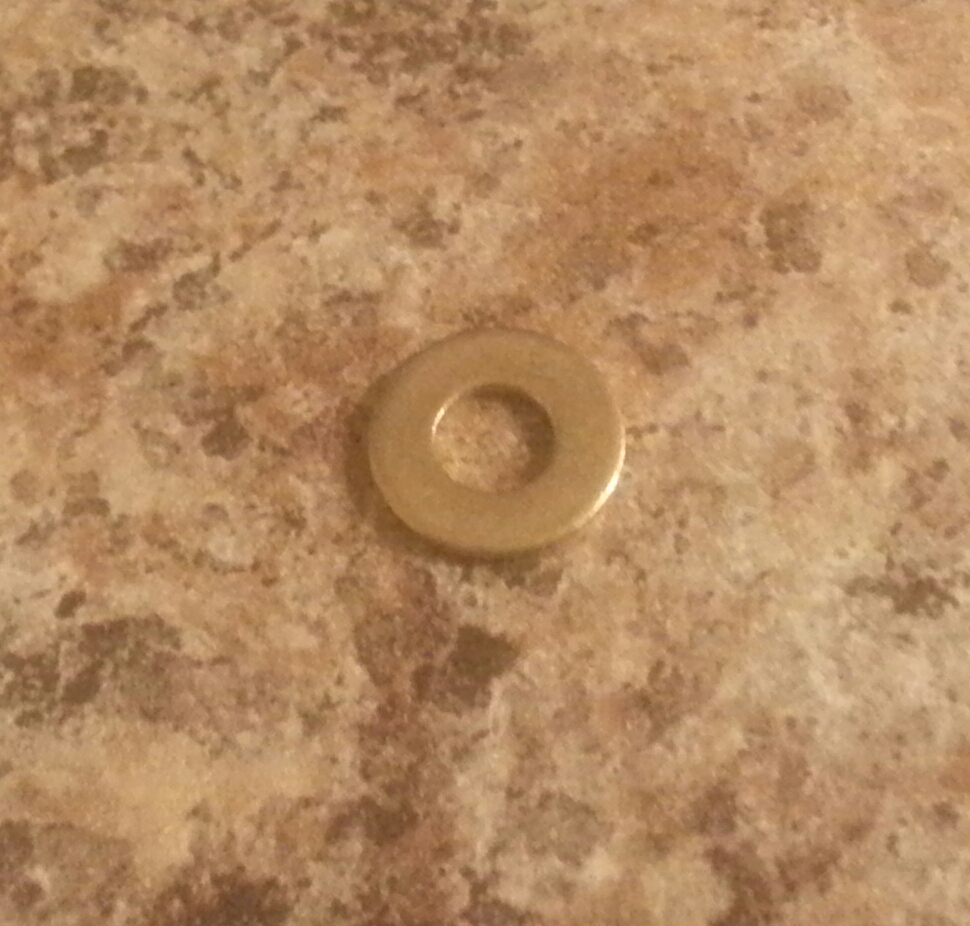 $ 2.95 USD
Brass Bolt Washer and Nut per dozen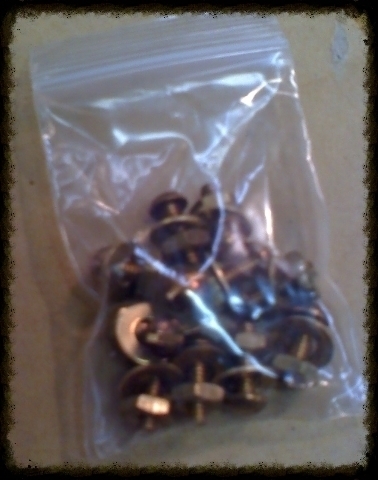 $ 6.25 USD
#160-220 Safety Clip each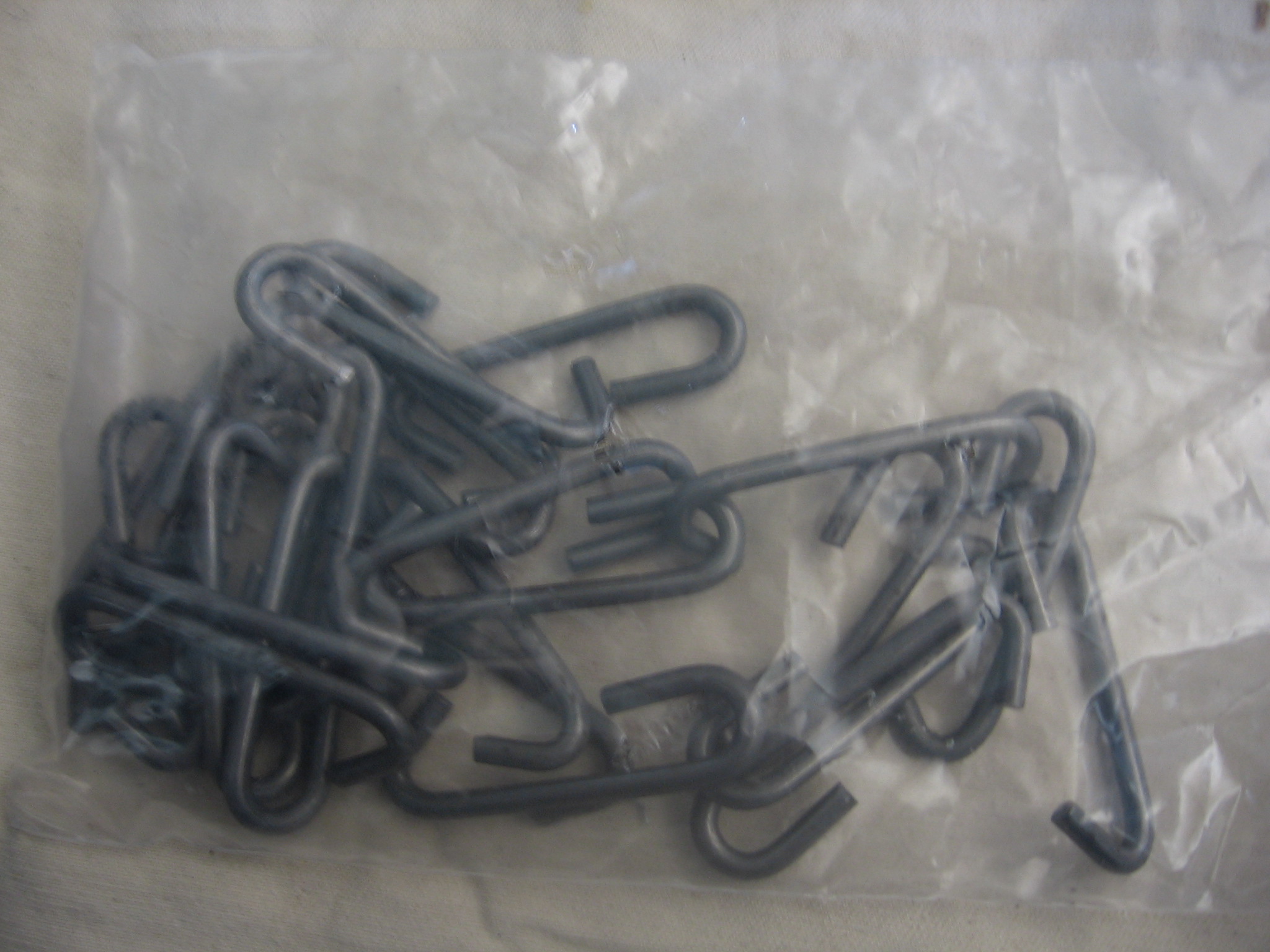 $ 0.75 USD
#160-220 Safety Clip dozen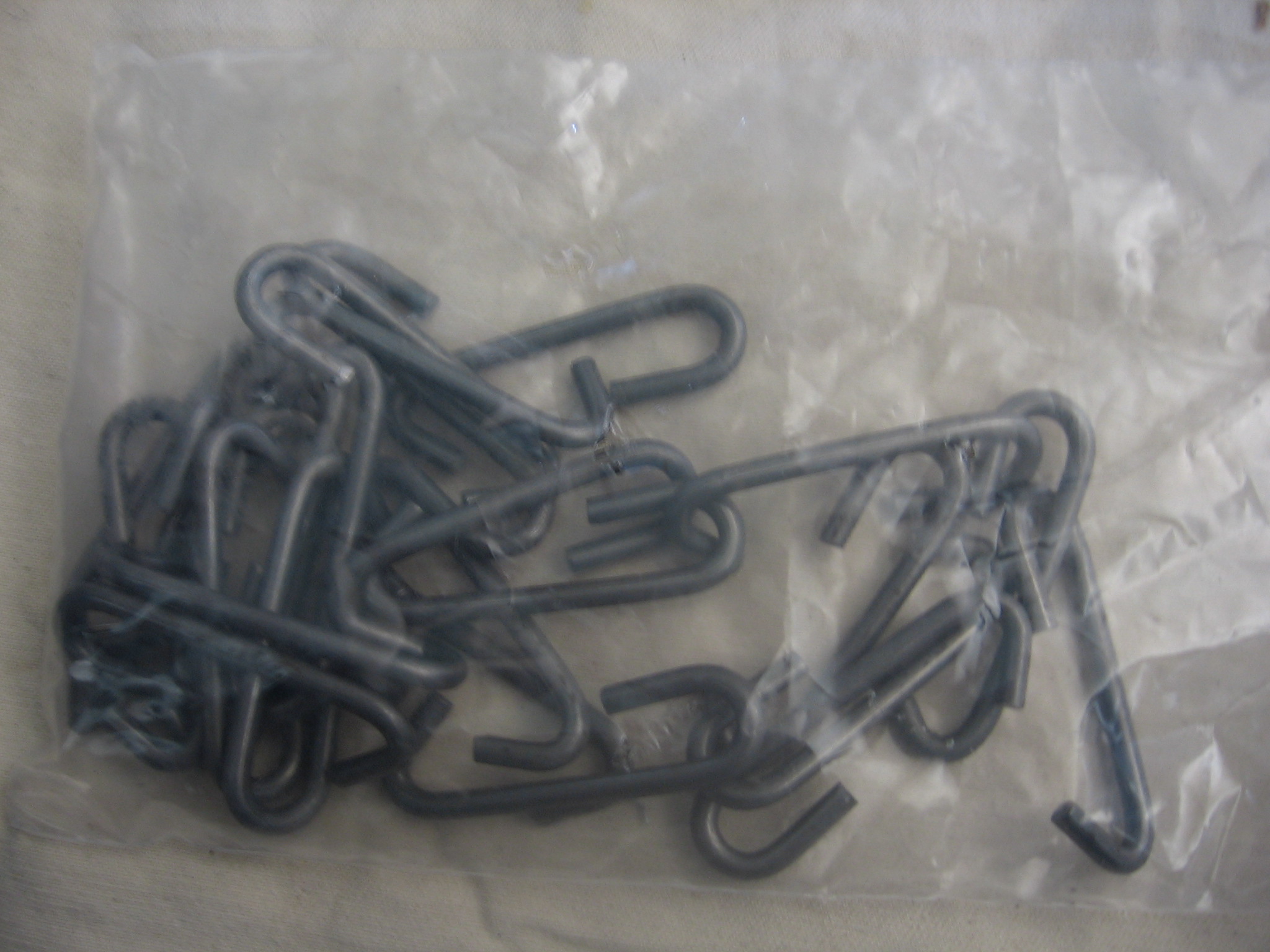 $ 4.95 USD
#280- 330 Safety Clip each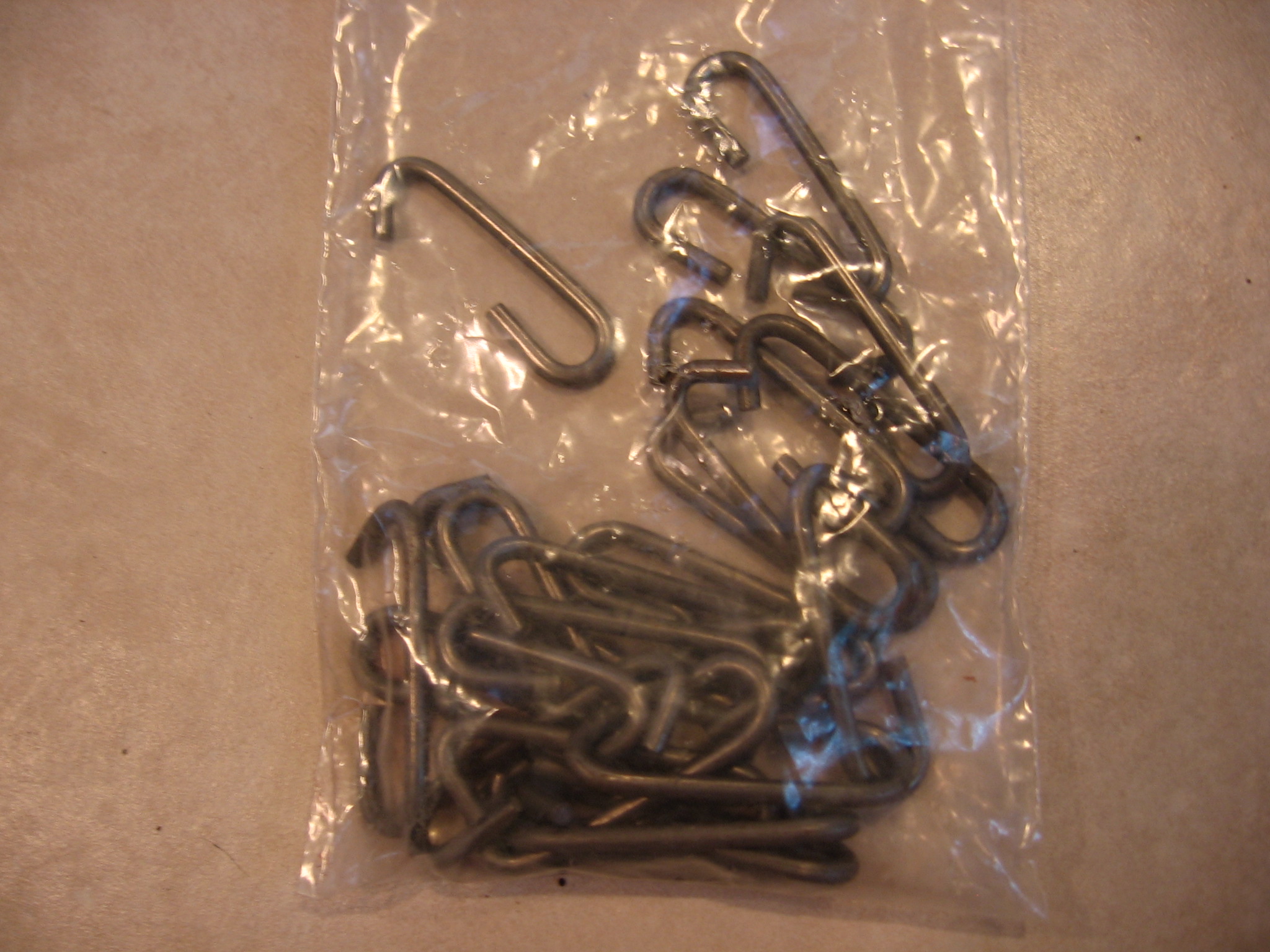 $ 0.75 USD
#280-330 Safety Clip dozen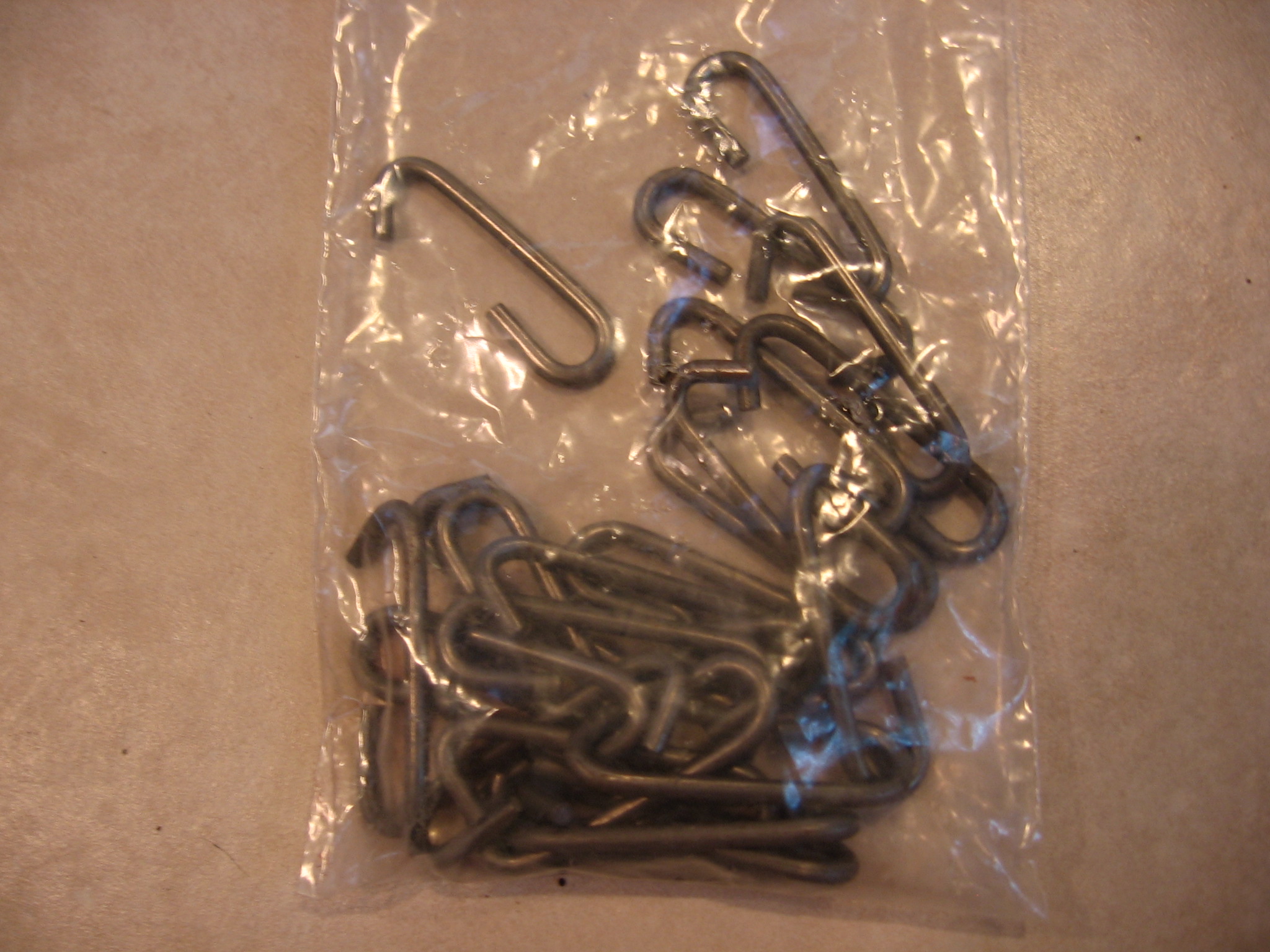 $ 5.95 USD
Barker Mink Pan #1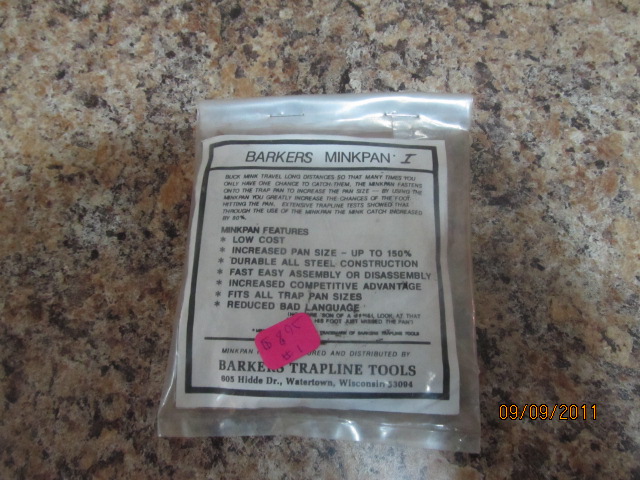 $ 10.95 USD
Fits #1 & #11 traps
Barker Mink Pans fasten onto the trap pan to increase the pan size. By using the mink pan, you greatly increase the chances of the foot hitting the pan. Low cost, durable all steel construction, fast easy assembly or disassembly, increased competitive advantage and fits all trap pan sizes.
Barker Mink Pan #2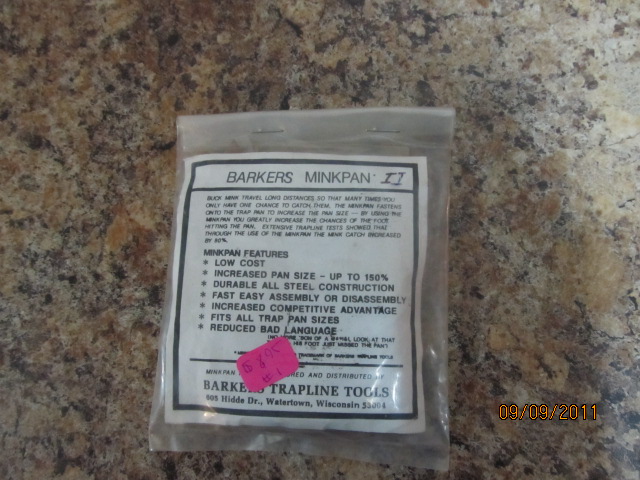 $ 11.95 USD
Fits #1 1/2 , #1 3/4 & #2 traps
Brass Washers each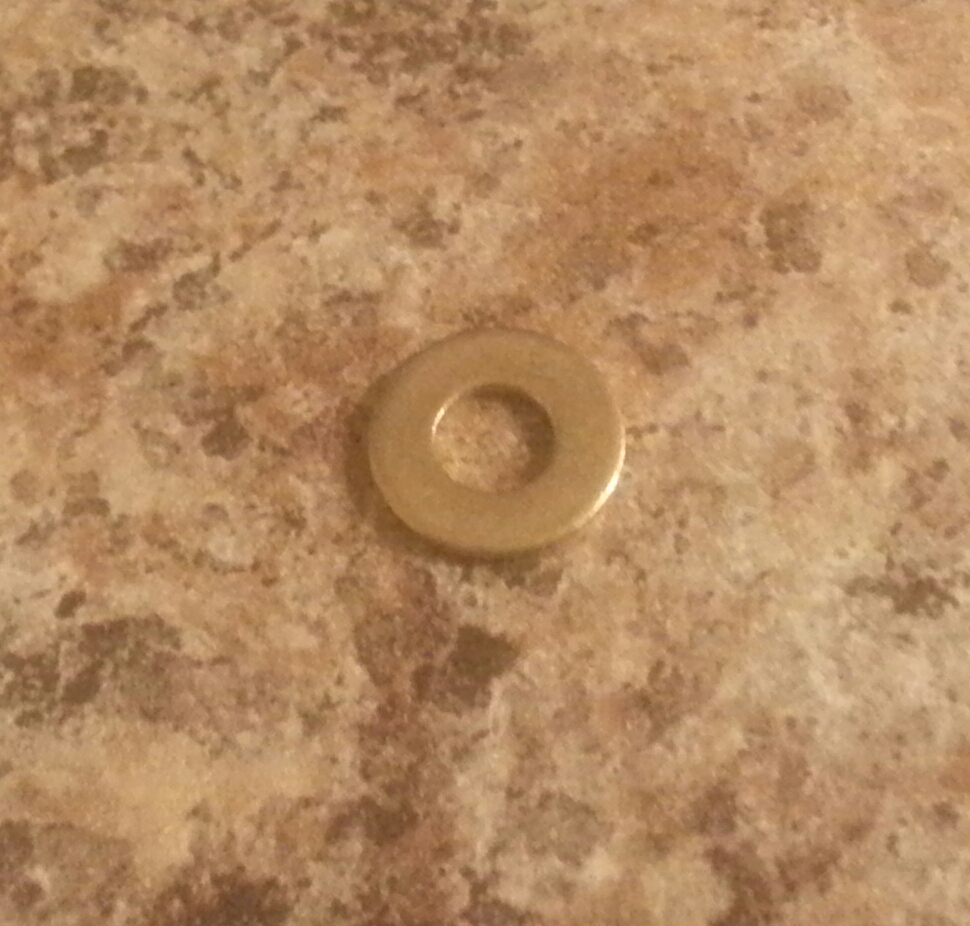 $ 0.45 USD
Brass Washers Dozen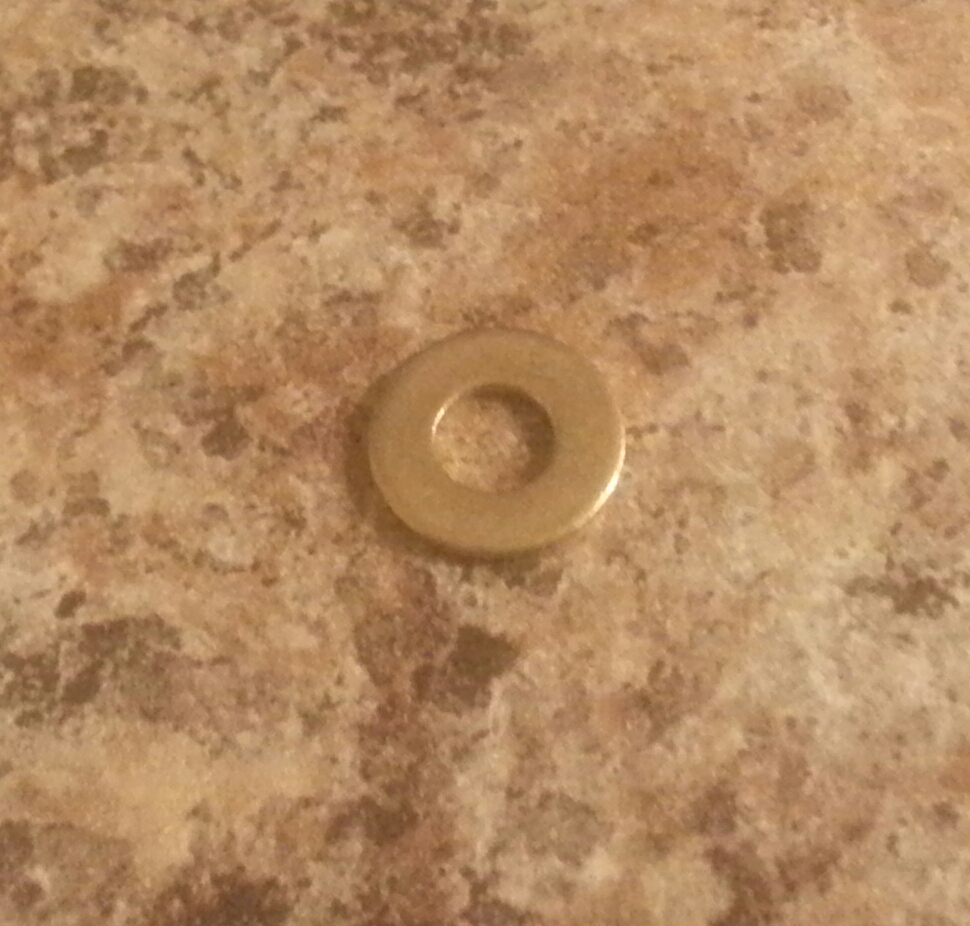 $ 2.95 USD
Brass Bolt, Nut & Washer each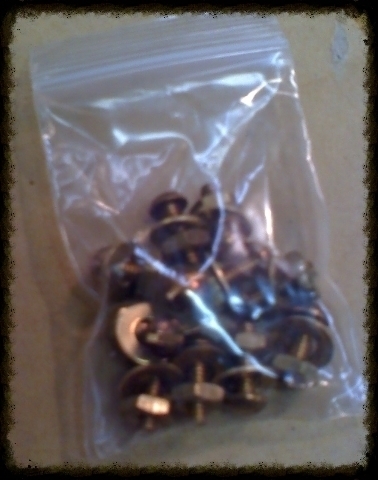 $ 0.75 USD
Brass Bolts, Nuts & Washers Dozen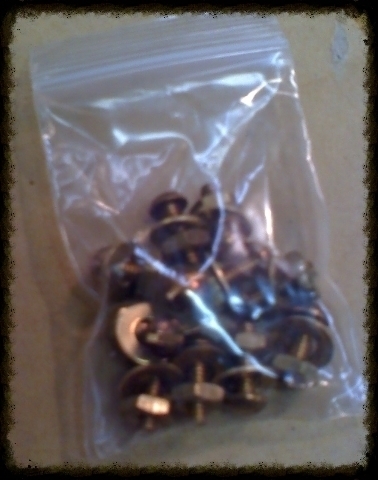 $ 6.25 USD
Fox Hollows Trap Pan Adjuster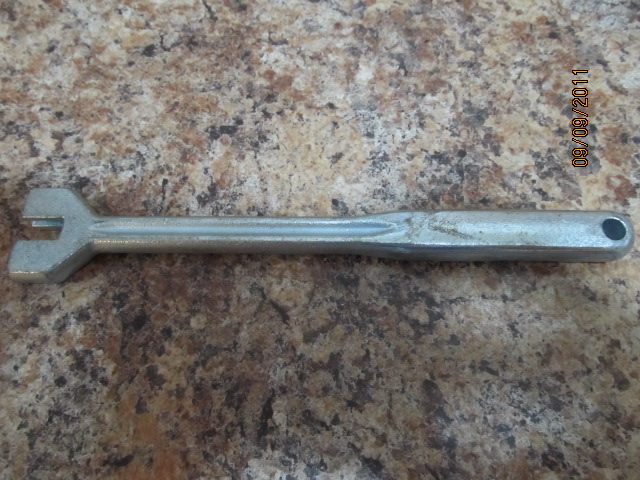 $ 15.95 USD
Fits all coilspring & longspring traps. It is the easiest and fastest way to raise or lower the pan and pull it away from the trap on the adjuster's handle.
Trap Jaw Tool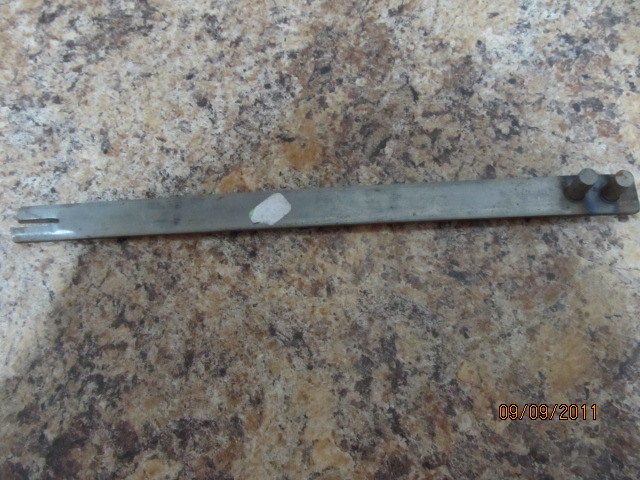 $ 5.95 USD
Removes, installs & tightens the trapjaw.
Trap Pan Tension Device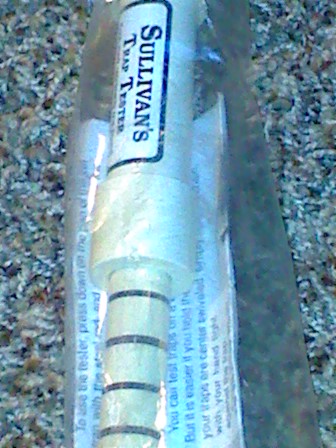 $ 15.95 USD
This is a must have tool for all who want to modify their traps to be top notch.. The is a great tool that we use all the time when we set up our traps before each season!! 100% recommended by John
Barker Coni Pans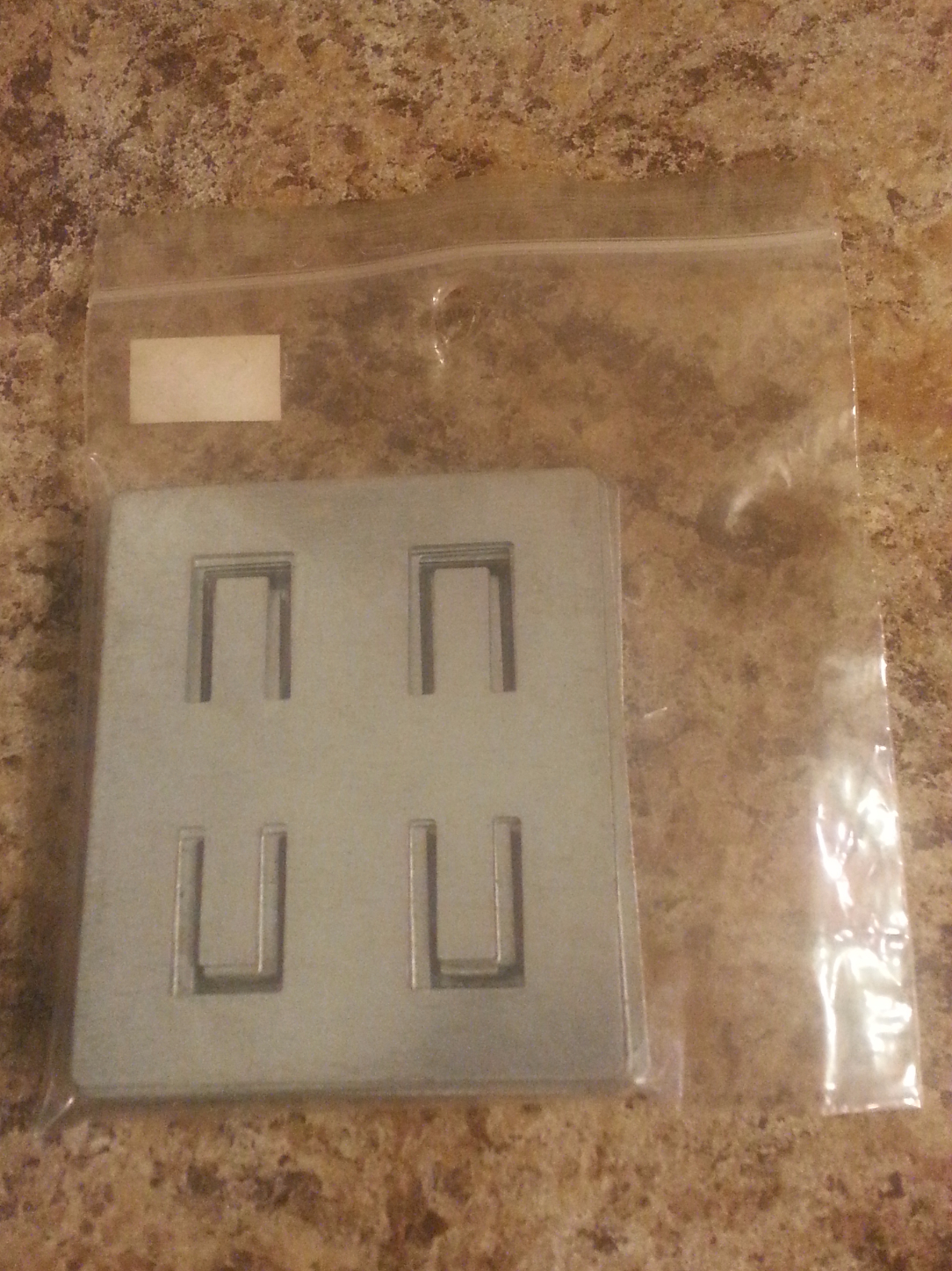 $ 9.95 USD
Body Gripper "Trigger Wire" Kit #110-120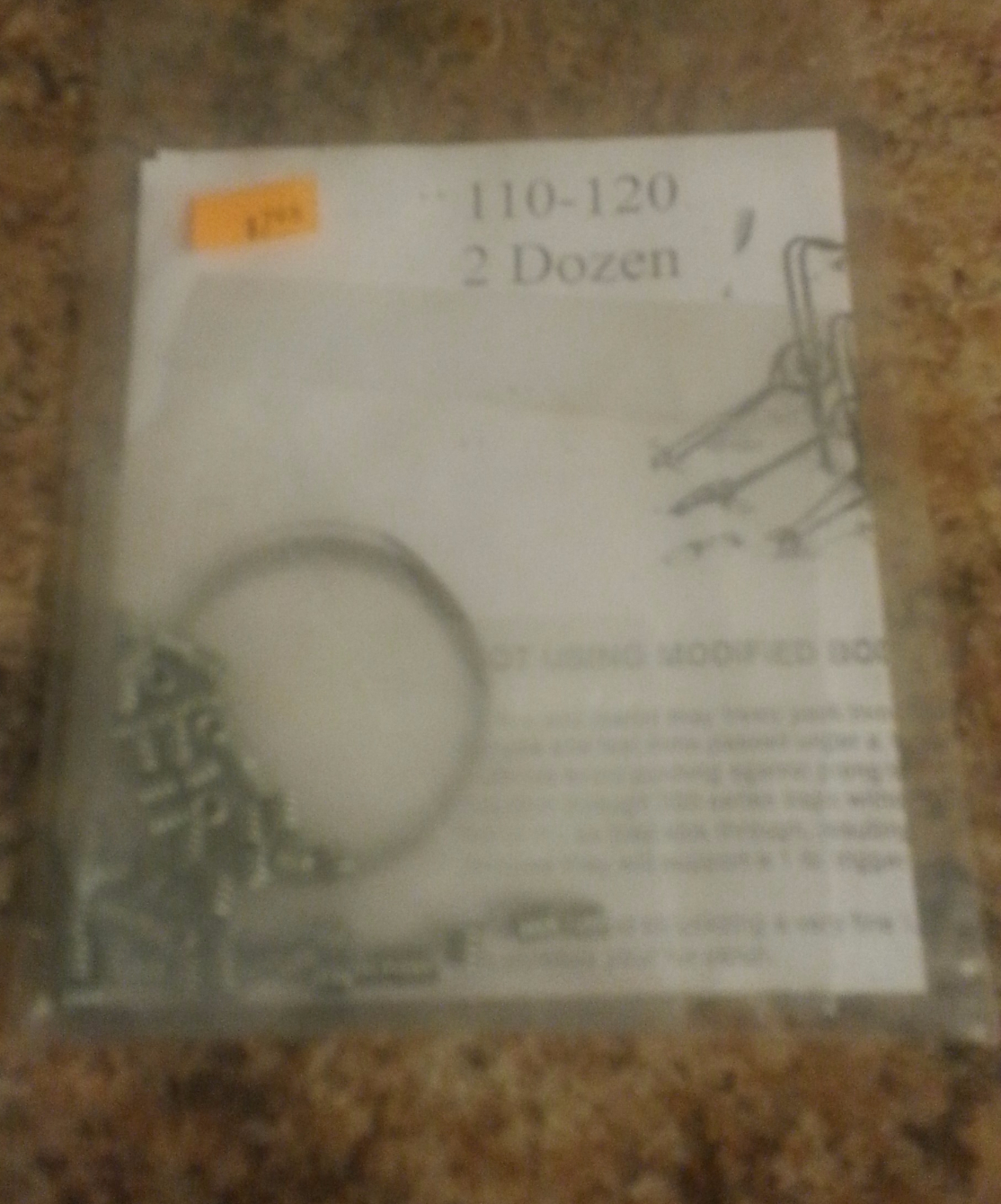 $ 5.95 USD
This will help by providing a larger trigger area. This is for #110's & #120's.
Enough to modify 2 dozen traps.
Body Grip Trigger Wire Kit #220/ #330