Holy Water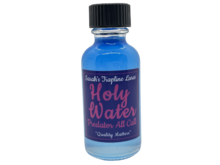 $ 7.00 USD
Being a predator all call, this lure is attractive to all predators from coyotes, bobcats, fox, fisher, marten and weasels, etc. Can be used at your sets or as a long call above your sets to pull them in from longer distances. With prayers and a lot of fun putting out your sets, Holy Water will bless you with catches on your line!
Muskrat Love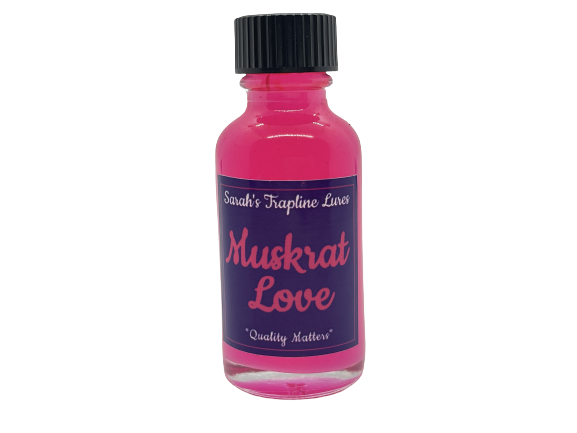 $ 7.00 USD
A food and gland-based lure that will work year-round, especially during trapping season. Apply a small amount to any backing, put the trap where the muskrat has to cross the trap to get to the lure. You will love this lure as much as the rats will! Real men use pink lure!
Trouble Food Lure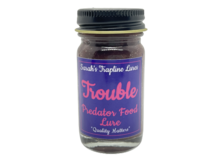 $ 7.00 USD
A food lure with a natural, but unique smell mixed with high grade essential oils that drives predators crazy. Will cause a digging reaction in coyotes that will keep them at your set longer, eventually ending up in a lot of trouble!
Cotton Candy Lure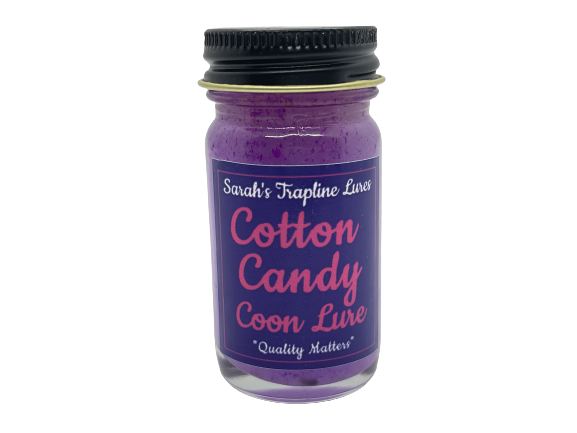 $ 7.00 USD
A very sweet, gel-based lure that can be easily applied by smearing or dipping a stick in for application to your set. Can be used in cage traps or in dog proof traps. When you use this lure on your set, the coon will be digging into your set like a kid digging into a bag of cotton candy at the fair!
Tough Love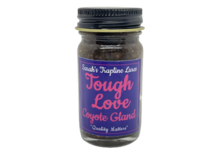 $ 7.00 USD
Contains coyote glands that are aged to bring out that strong coyote smell you're looking for in a gland lure. Works on all types of sets. Dirt holes with a bait or alone. Post sets in breeding season will really teach the coyotes some Tough Love.
Foxy Red Gland Lure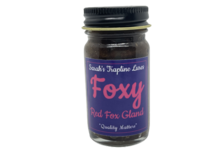 $ 7.00 USD
This is a red fox gland lure. Smells just like a fox. It will work year-round in any type of sets. Works in a dirt hole with a bait or stands alone. Will also work on a post set any time of year especially during breeding season. This can also be a good change up lure for coyotes.
Bobcat Flirt
$ 7.00 USD
A food lure with a slight punch of long call and other essential oils. Highly attractive to bobcats. Works great on brush pile sets, trench sets or a rub set. This lure doesn't just flirt with a bobcat it makes them fall in love, which will put them right in your set.
Midnight Desire Coon Lure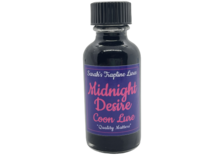 $ 7.00 USD
This lure has a very deep and sweet fragrance with undertone smells that coon cannot resist, even in the late fall and winter. Can be used on any type of set, including dog proofs or cage traps. Just like when you get that midnight desire to open your fridge, this lure will put that same desire in coons to put themselves in your traps!
Tease Beaver Lure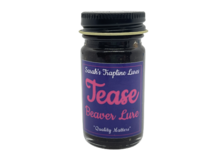 $ 7.00 USD
This is a castor based lure with a food kicker to appeal to any beaver working the area. Works year round and really shines in the spring on traveling beaver. Just apply a small amount to a castor mound set or a post set and those beaver will know you are NO TEASE!
Desire Coyote Matrix
$ 7.00 USD
This a coyote gland-based lure made with quality glands that are aged just right to bring out a strong odor that will pull coyotes into your set. Works great on a flat set or post set, works best during breeding season.
Weasel Lure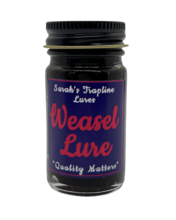 $ 7.00 USD
Being that weasels are one of my favorites to trap, I LOVE this lure! This lure has a food base with just a hint of skunk essence for a long call on a cold winter day. Can be used in the box with your bait and outside the box as a long call. Go with this lure and you won't need luck, just a good location!
Heartbreaker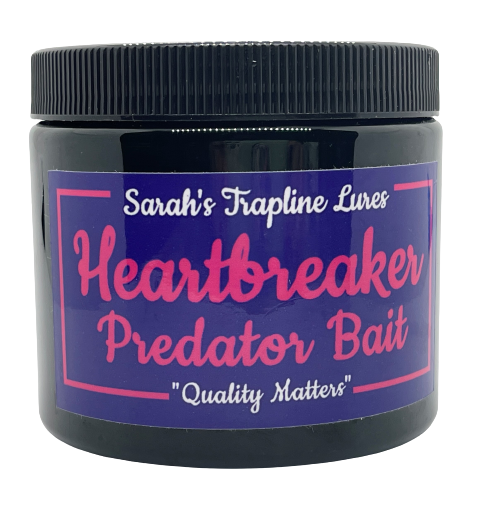 $ 14.00 USD
This bait is highly attractive to all predators year round and the most important thing is they will want to eat it. Works great for all sets including dirt holes, flat or trench sets. This bait has broken a lot of coyotes' hearts when they were caught trying to get this bait. Sold in pint container.
S'more DP Sauce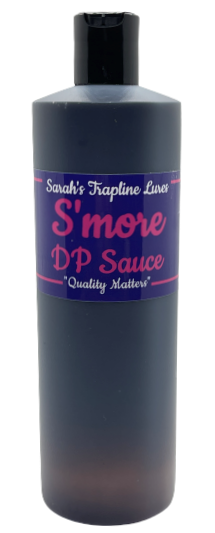 $ 14.95 USD
This DP Sauce smells just like a s'more made right over the campfire! It can be applied with a squirt right in the dog proof trap or on the lip. Can also be used in cage traps or as a trailing scent on any of your sets.
Banana Split DP Sauce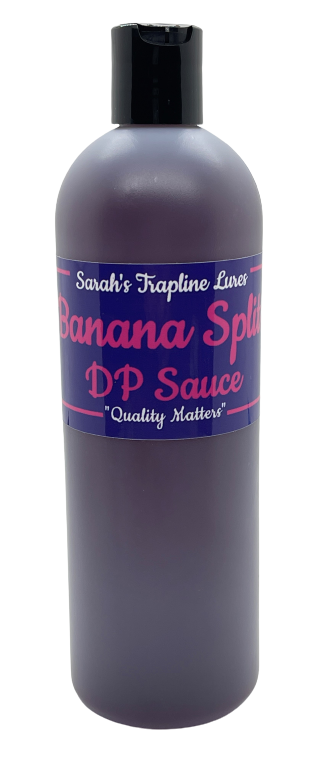 $ 14.95 USD
A DP Sauce that smells so good it will make your mouth water and the coons mouth water too! Can be used in cage traps, dog proof traps or as a trailing scent. Remember this isn't for human consumption!
One Shot Liquid Predator Bait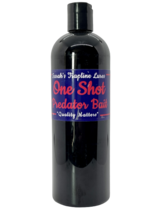 $ 14.00 USD
When using a bait at your sets, you want the predators to want to eat it. This "one shot and go" liquid bait will get them to stop at your set and look for who rang the dinner bell! Made from multiple all-natural oils, it will hold up to rain, sleet and snow. Works as a stand alone bait or matched up with a good gland lure such as Tough Love coyote gland lure. Available in 8 oz and 16 oz.
Mouse Meat Predator Bait 8oz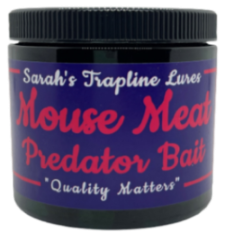 $ 14.50 USD
This outstanding bait is a natural food base for all predators. Will work on your line any time of year. Also works as a bait for weasel