JAWBUSTER SWIVELS/ CRUNCH PROOF - dozen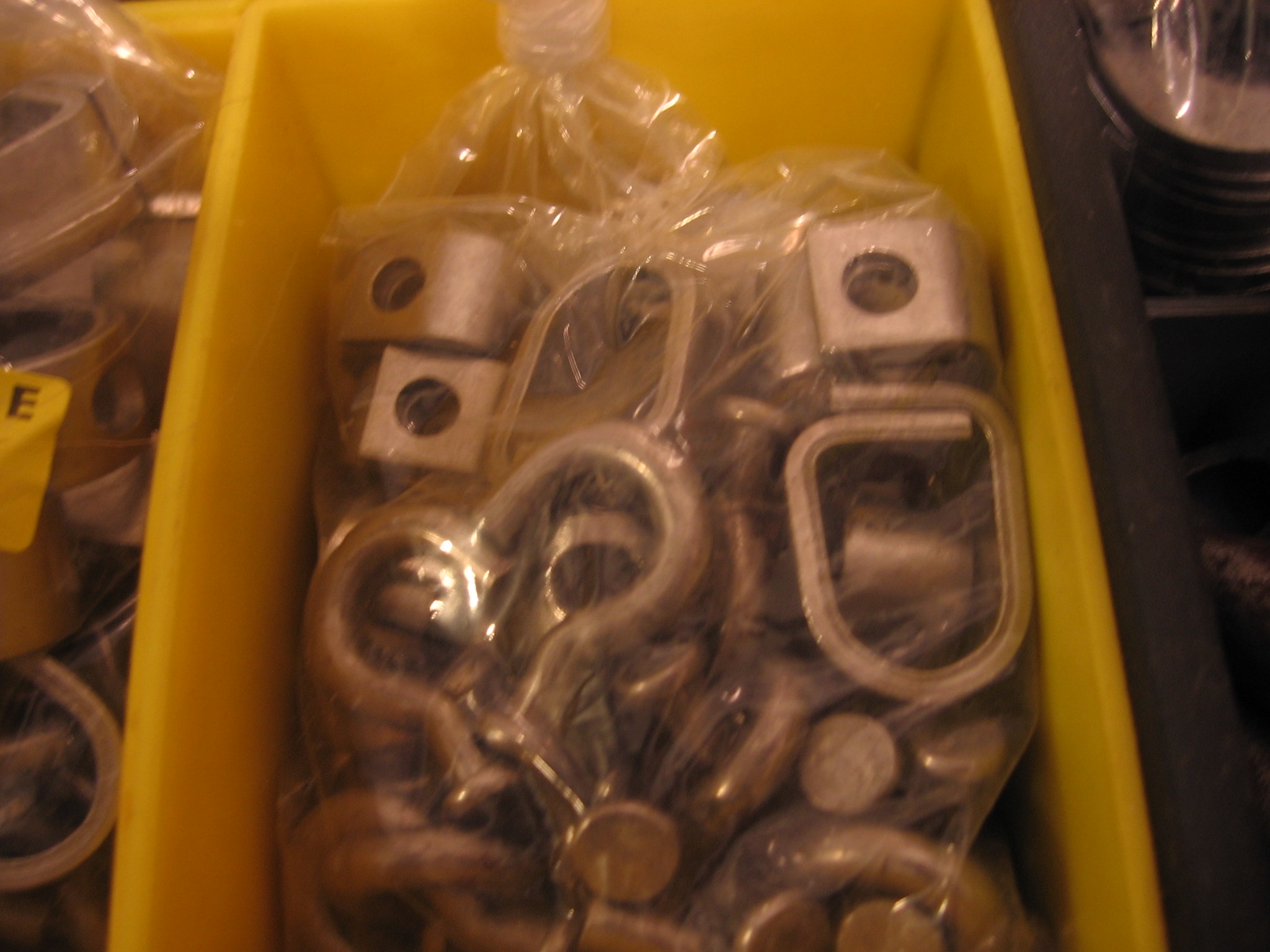 $ 6.50 USD
Jawbuster/ Crunch proof. These swivels are designed for the serious trapper that want to be sure that they have the toughest swivel on the market.
DOUBLE STAKE SWIVEL W/ 1 RIVET dozen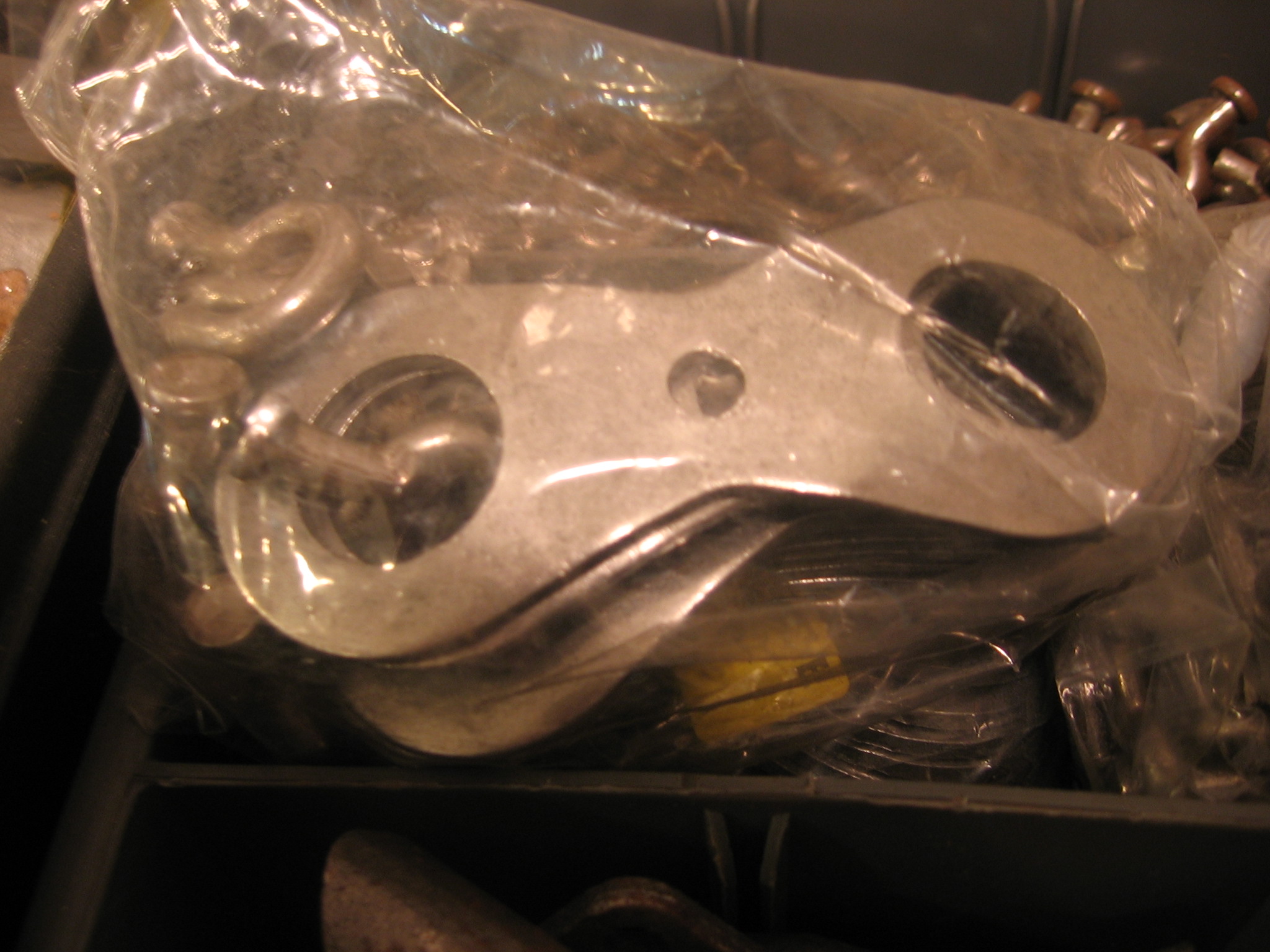 $ 7.50 USD
This swivel set up is designed for use when cross staking with rebar stakes. We use rebar in many areas still but we recommend our butter fly cables as a use for cross staking, but these are still available for those trappers that prefer them.
HD S-HOOKS dozen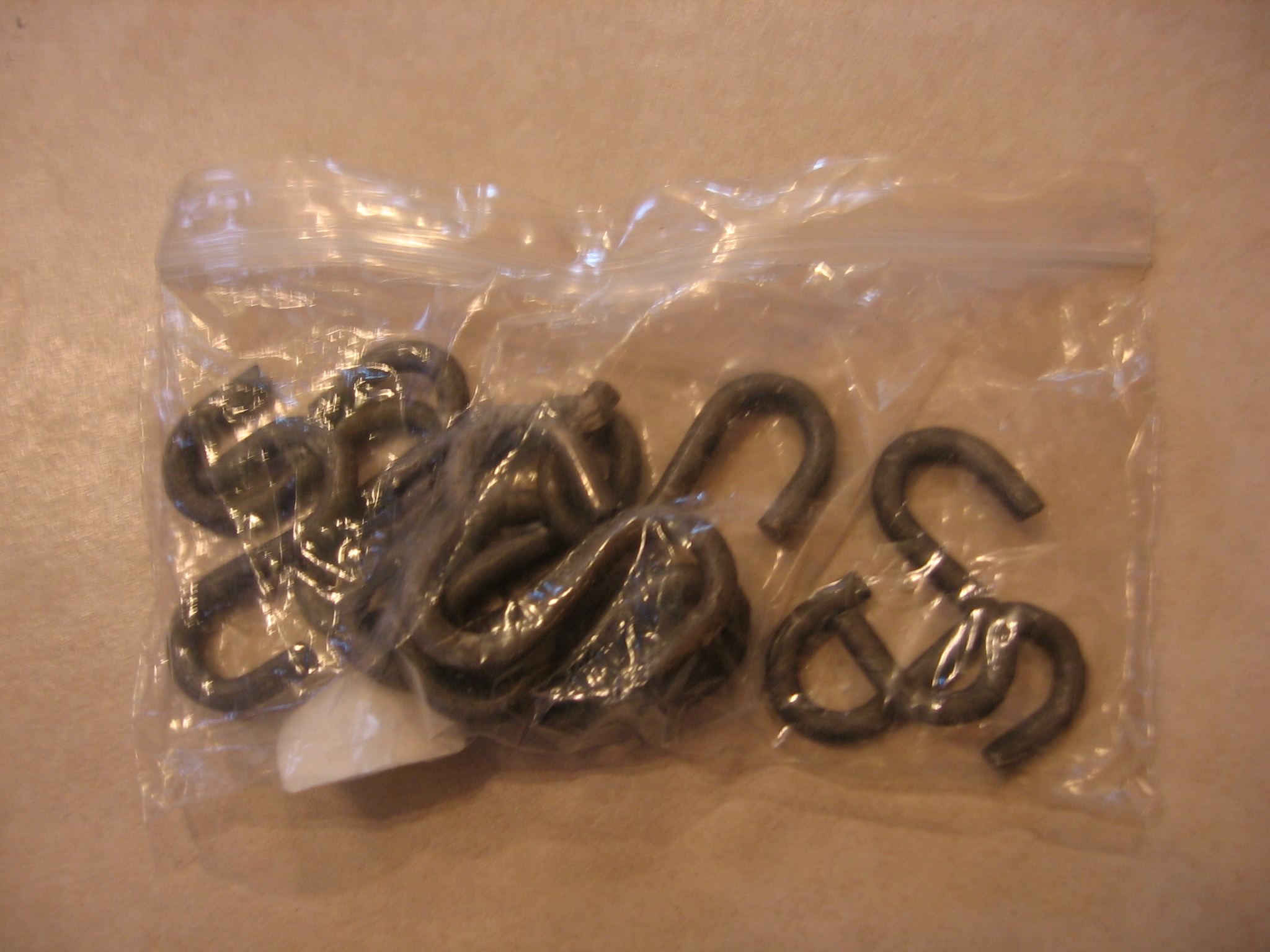 $ 1.75 USD
TOP FASTENER FOR LINKING CHAIN TO STAKES OR EXTENDING CHAIN TO DRAGS
HEAVY DUTY S HOOK TOOL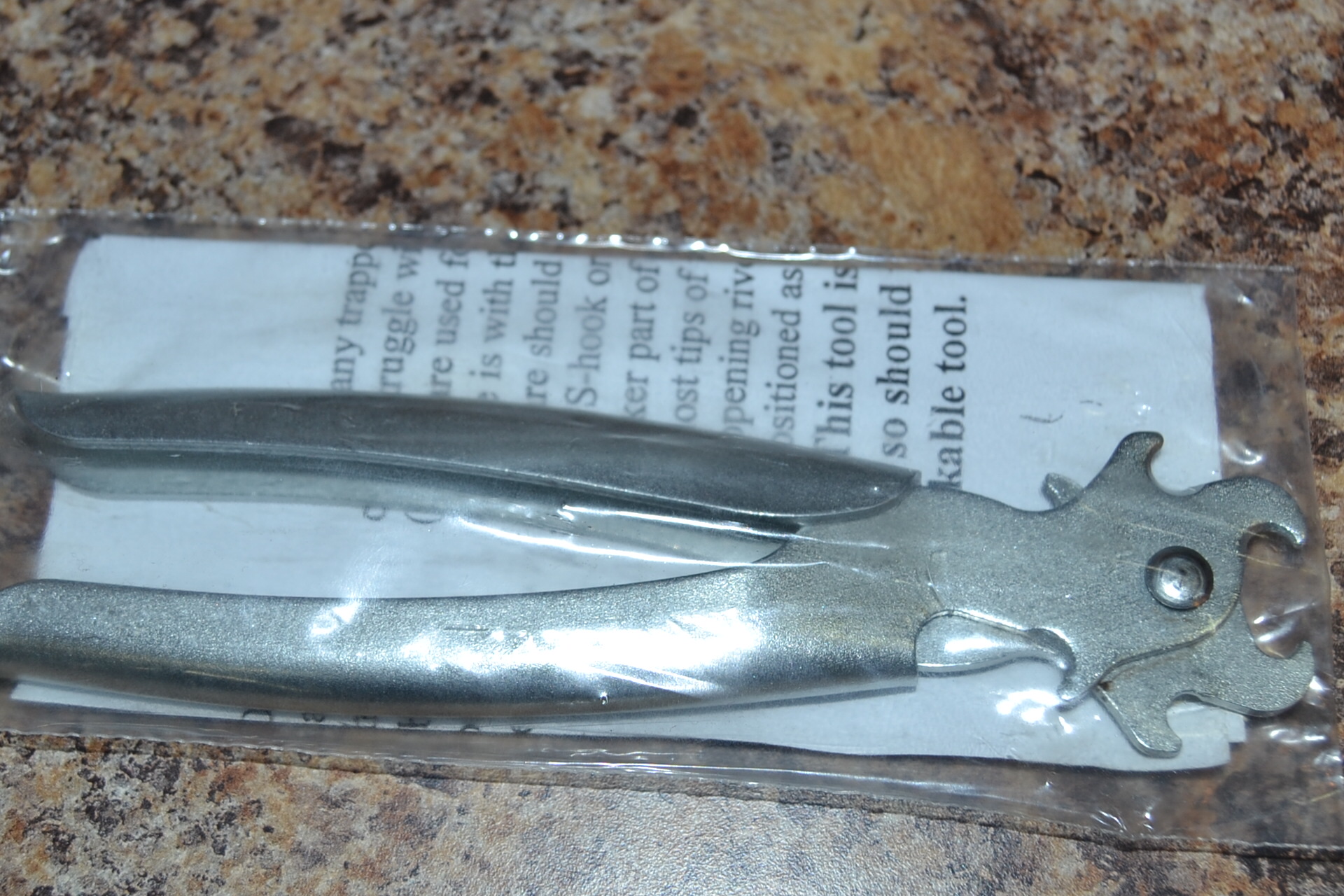 $ 13.95 USD
A light weight easy to carry S hook tool. Not recommended for use on heavy J Hooks. If wanted for J hooks We recommend Rons J-Hook tool
Rons HD J-HOOK TOOL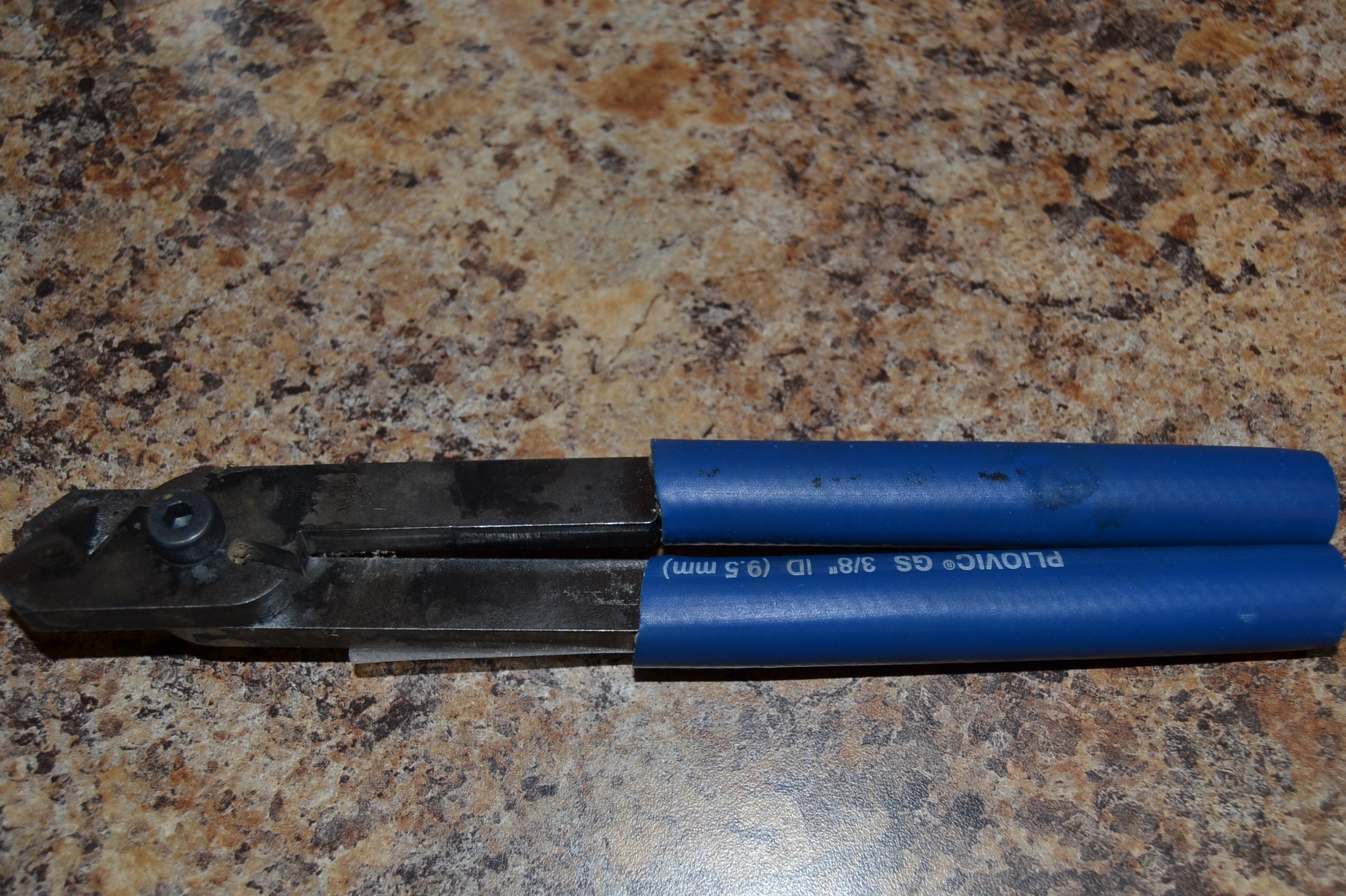 $ 24.95 USD
We love this tool. Easily open and close J-hooks without worrying about breaking the tool. Lydia gives many demos on how to use this tool at many shows and the customers say that it is a must have tool that will last you a lifetime. Any customer that has this tool and has any issues with it Let us know as we will warranty this item for you. You will not find a better tool for J-Hooks on the market..
Aircraft Cable Cutter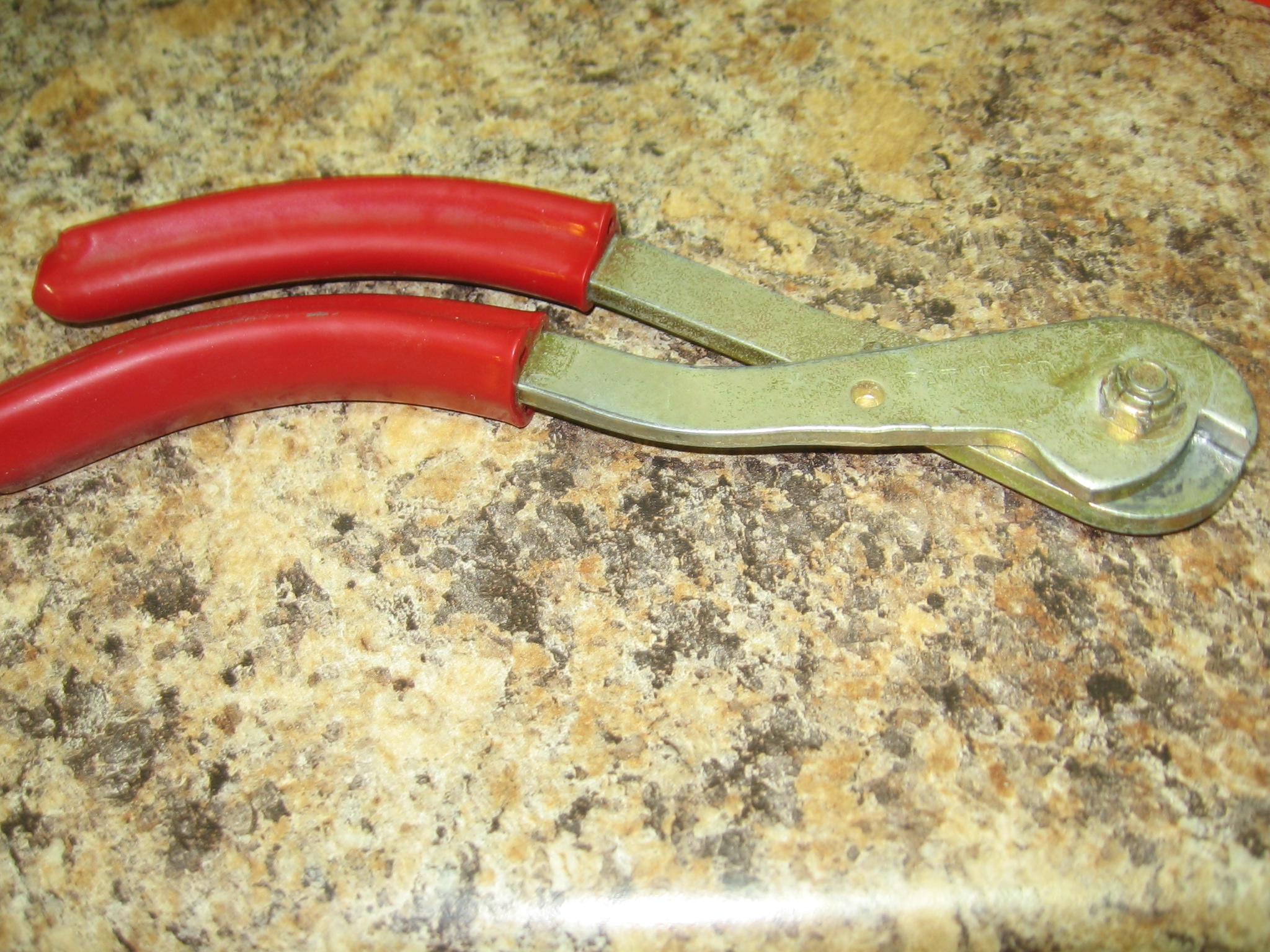 $ 29.95 USD
Made in the USA. We have been using this for over 5yrs & we are still using the same tool. It's not spring loaded but we feel this is the best on the market. John has the same tool for over 5 yrs and we cut more cable then most as we make all of our own cable, restraints,snares,and disposable stakes.
Hit Swiss Cable Cutters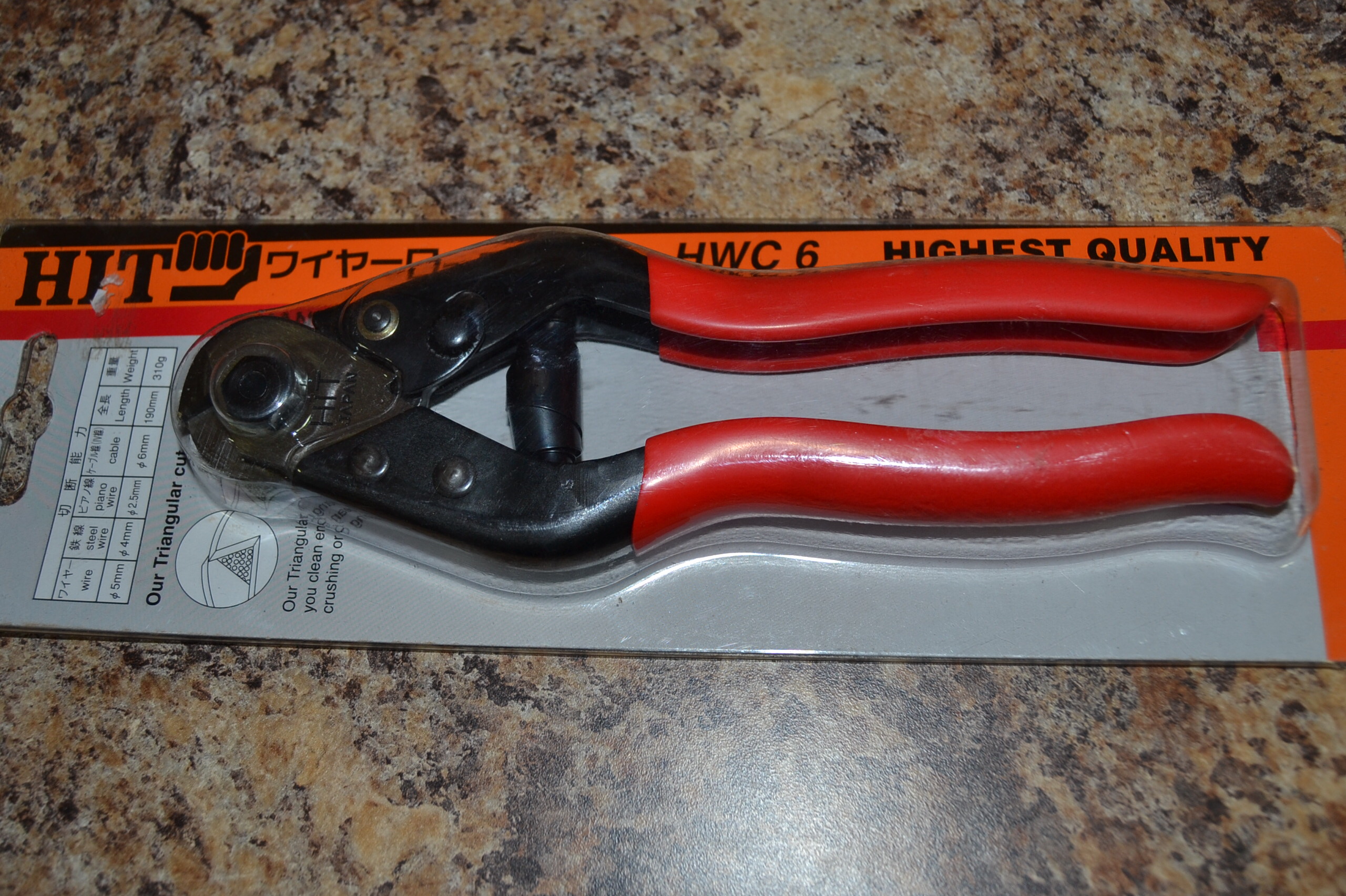 $ 31.95 USD
This is the New RC 8 Cable Cutter. HWC-6 cable cutter.
HD Hand Swagger Tool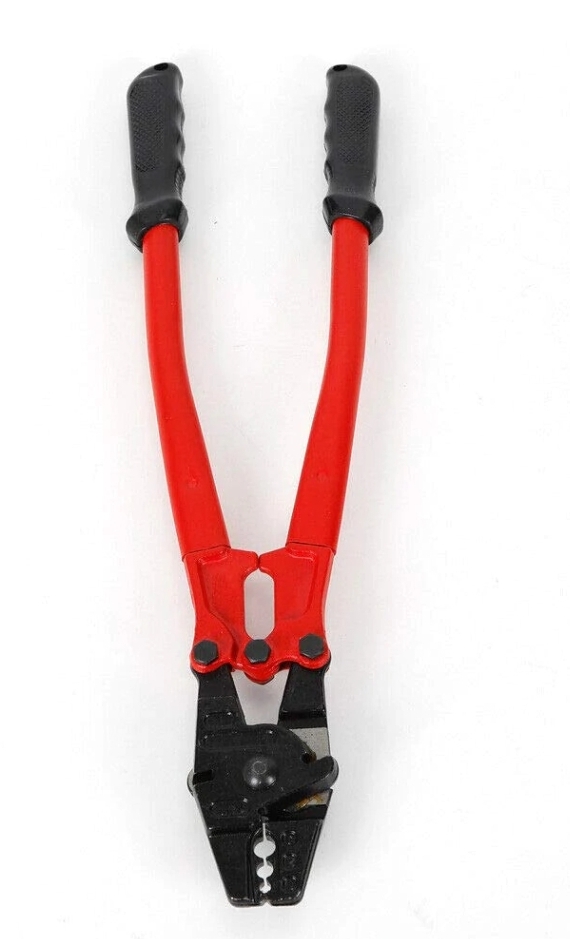 $ 42.95 USD
UNIVERSAL SWIVELS W/2 RIVETS - dozen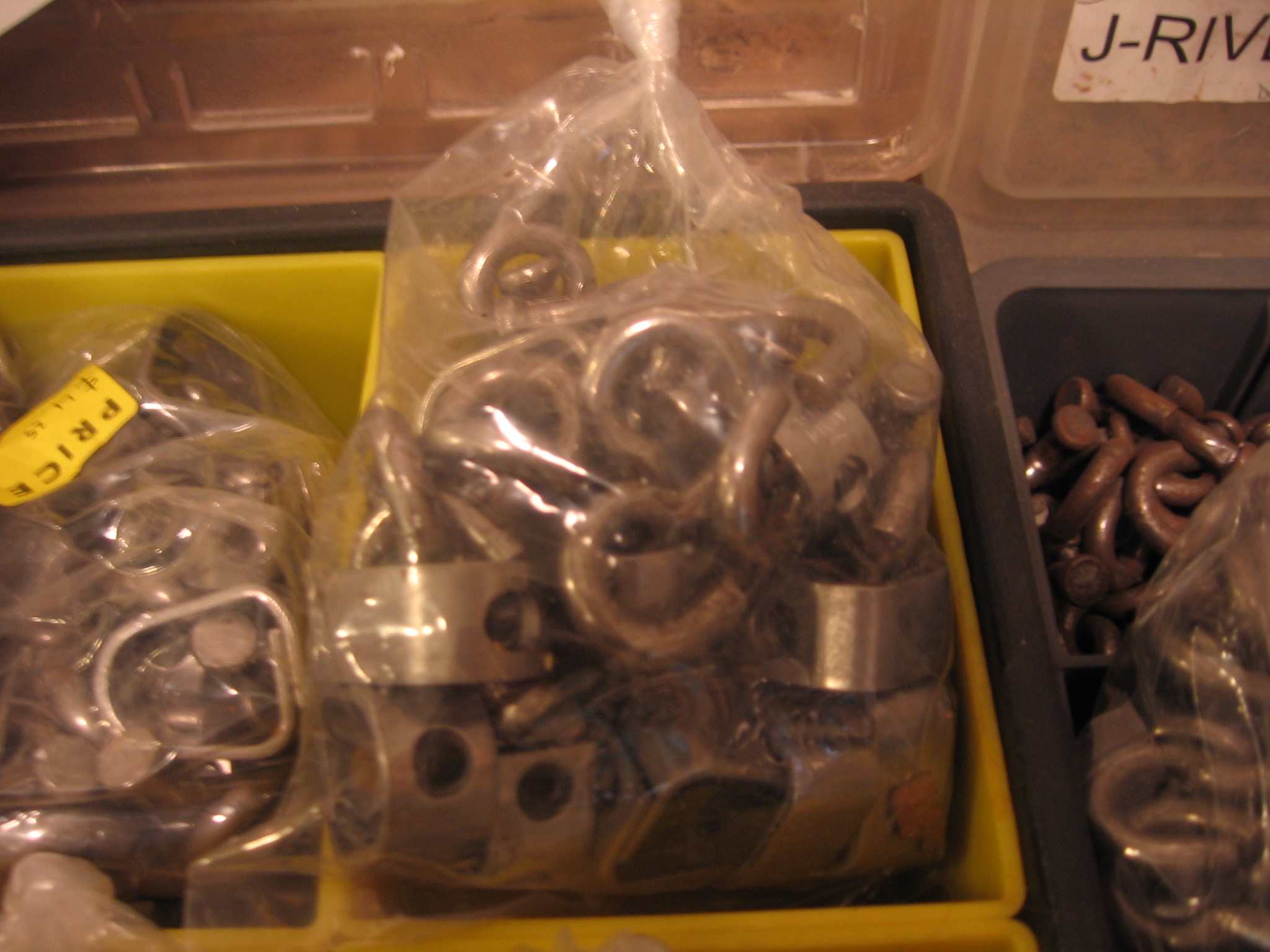 $ 5.25 USD
USE AS AN INLINE SWIVEL>> At this price why not add a inline swivel to all of you traps. We always have three swivel point on all of our traps to reduce paw damage and losses.
Universal Swivels w/2 rivets per 100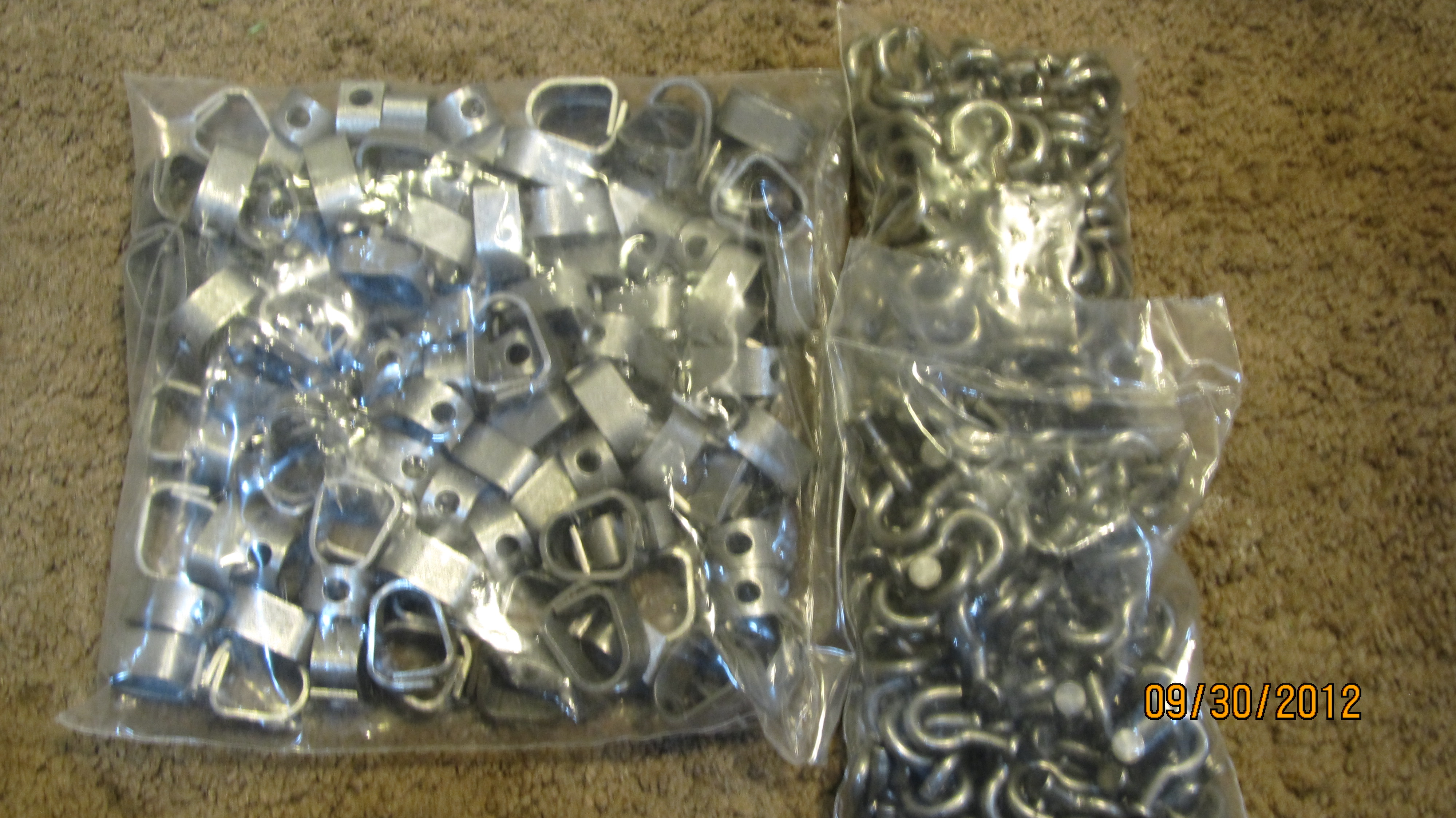 $ 37.95 USD
J-RIVETS dozen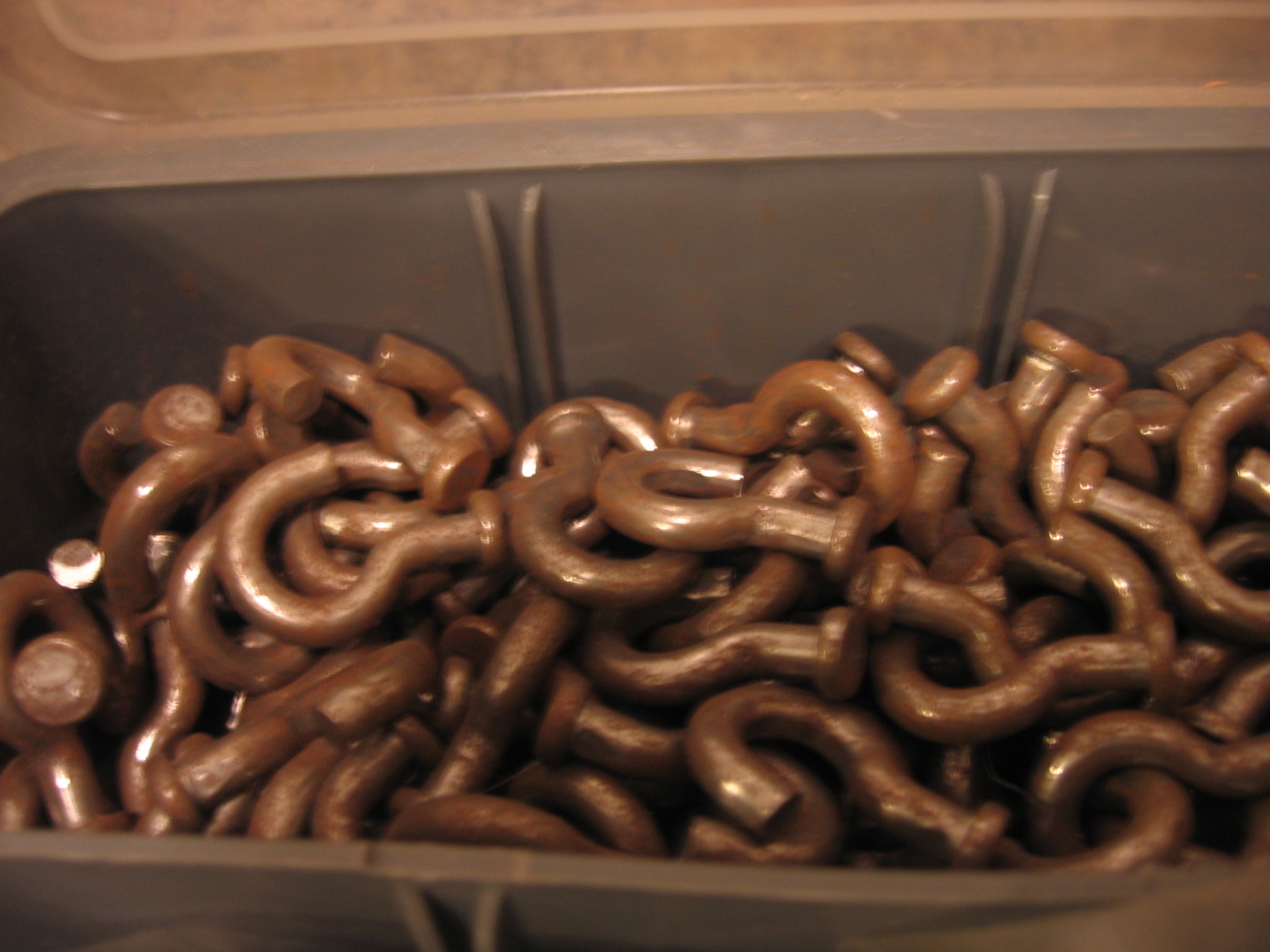 $ 1.95 USD
*** Note to help out the trapper. These J Hooks will NOT fit the swivel on any Duke trap, but we highly recommend that you either drill out the duke swivel hole or replace them with any other swivel on the market as these J hook will fit any swivel except the Duke Factory ones!!
J rivets per 100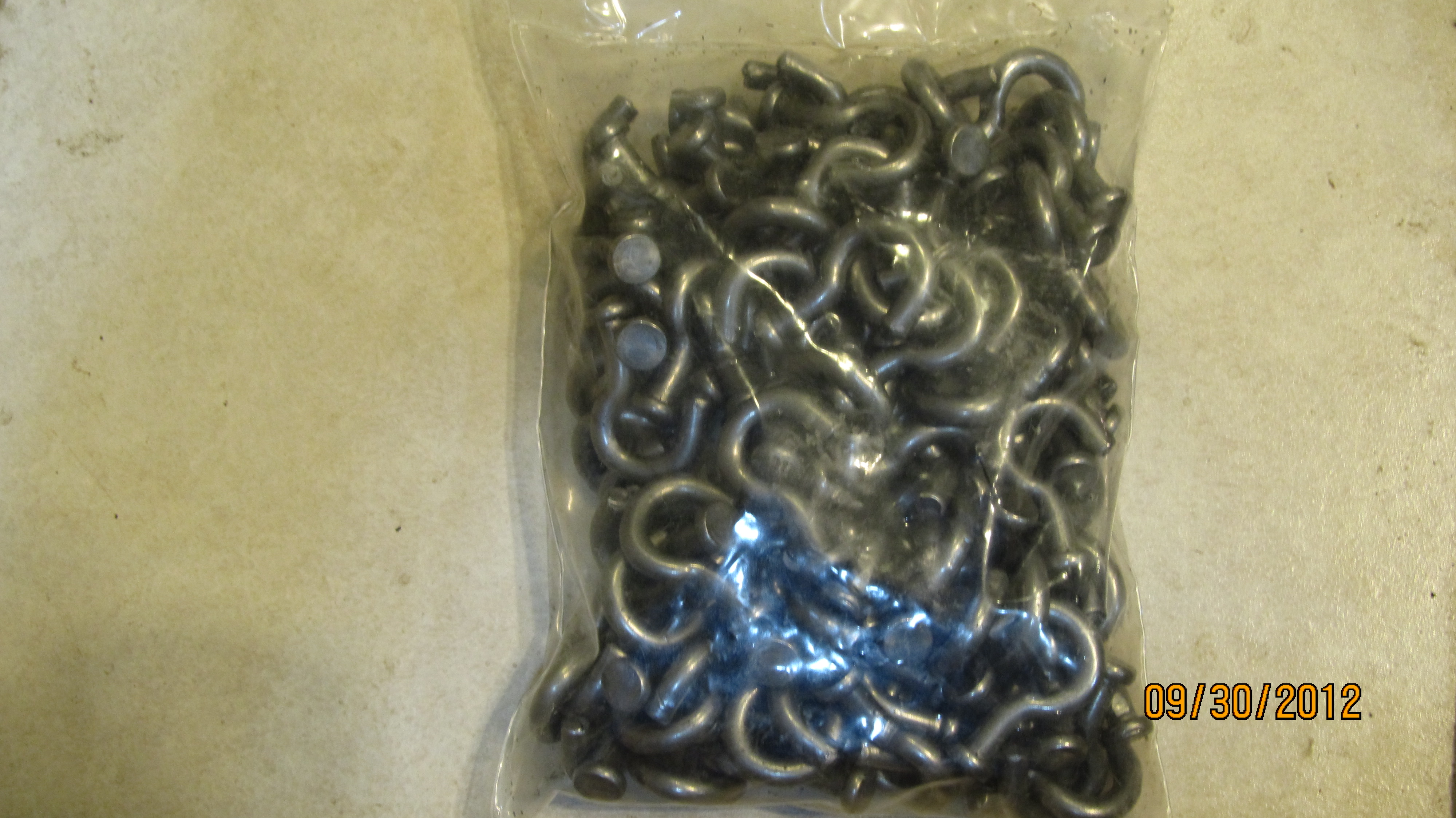 $ 13.50 USD
SINGLE STAKE SWIVEL W/ 1 RIVET dozen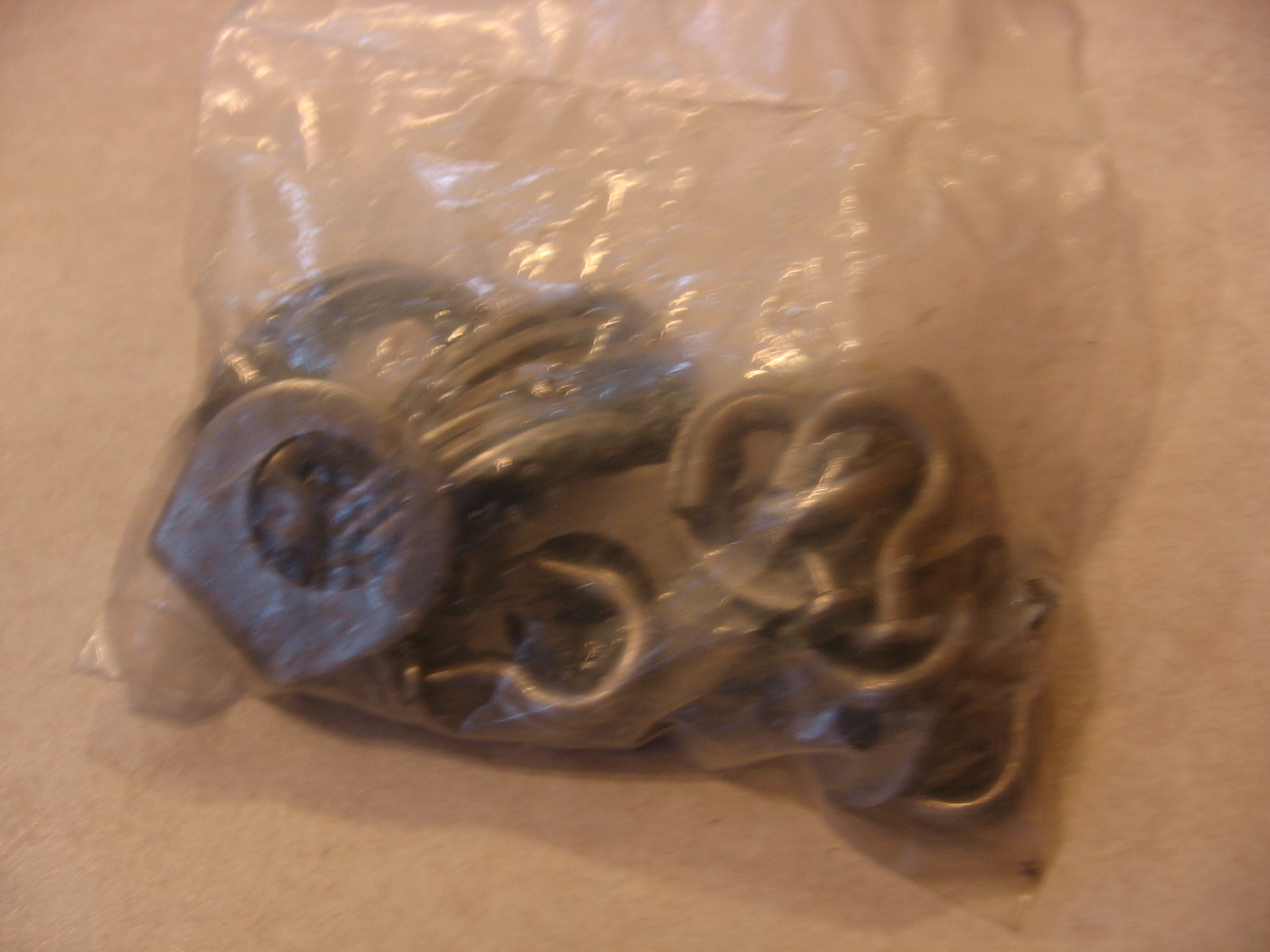 $ 5.95 USD
DESIGNED TO USE ON REBAR STAKES
HD QUICK LINKS each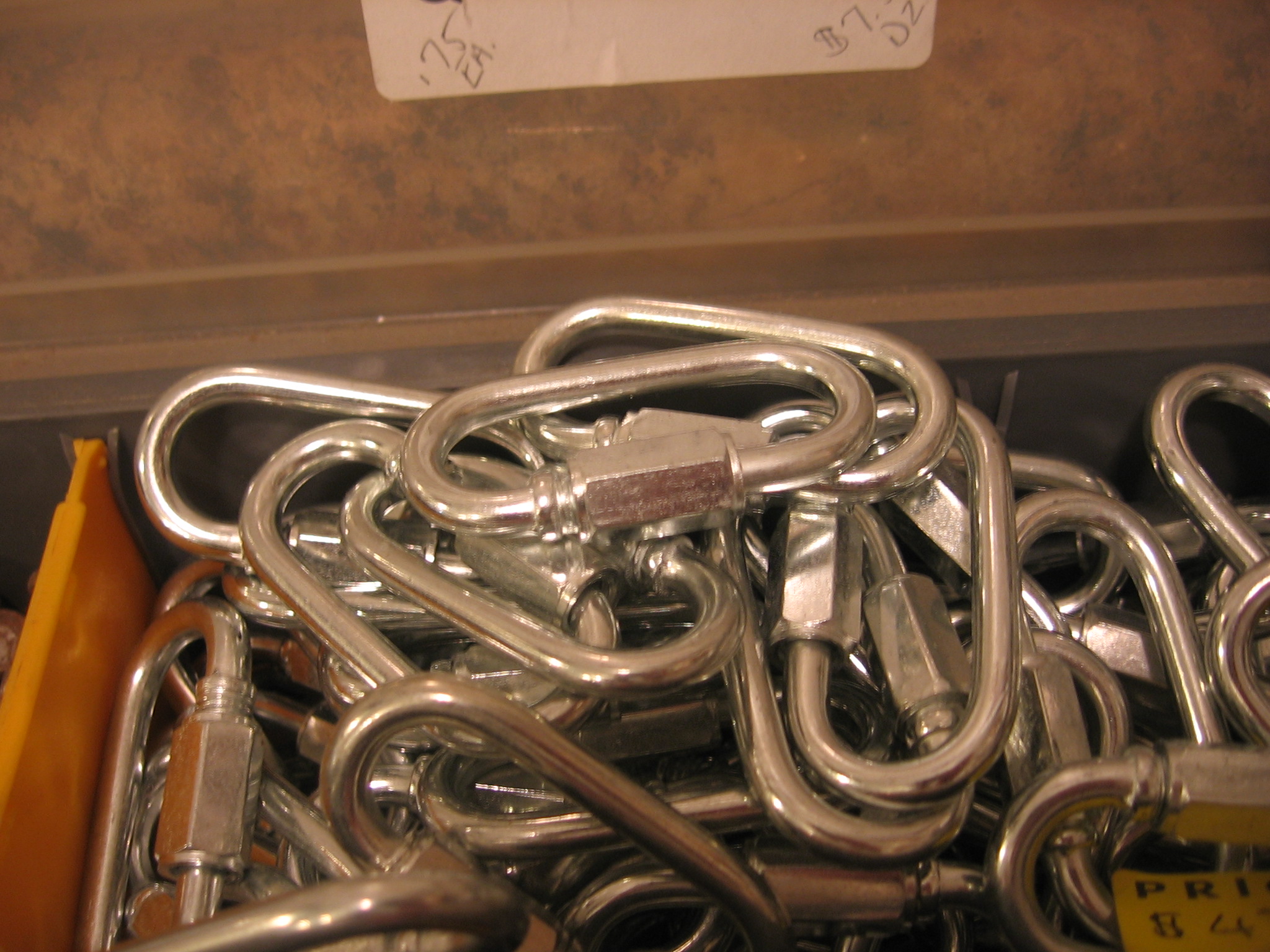 $ 0.75 USD
This is a great fastening device as if tightened with pliers it will not allow trap thieves to steal your traps with their bare hands. We use these for fastening all of our traps using 3/32 aircraft cable.
HD QUICK LINKS DOZEN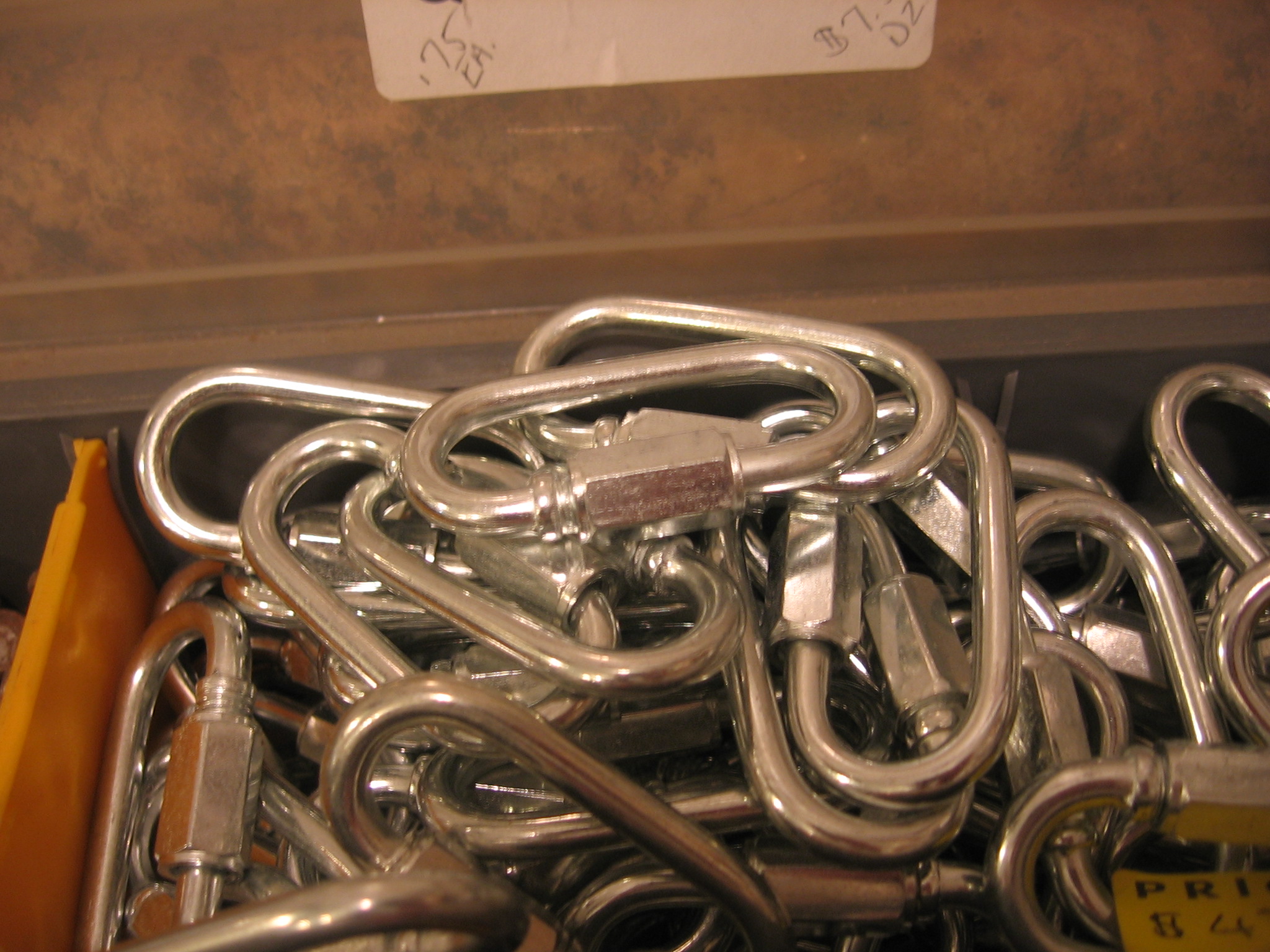 $ 7.50 USD
SPLIT RINGS - dozen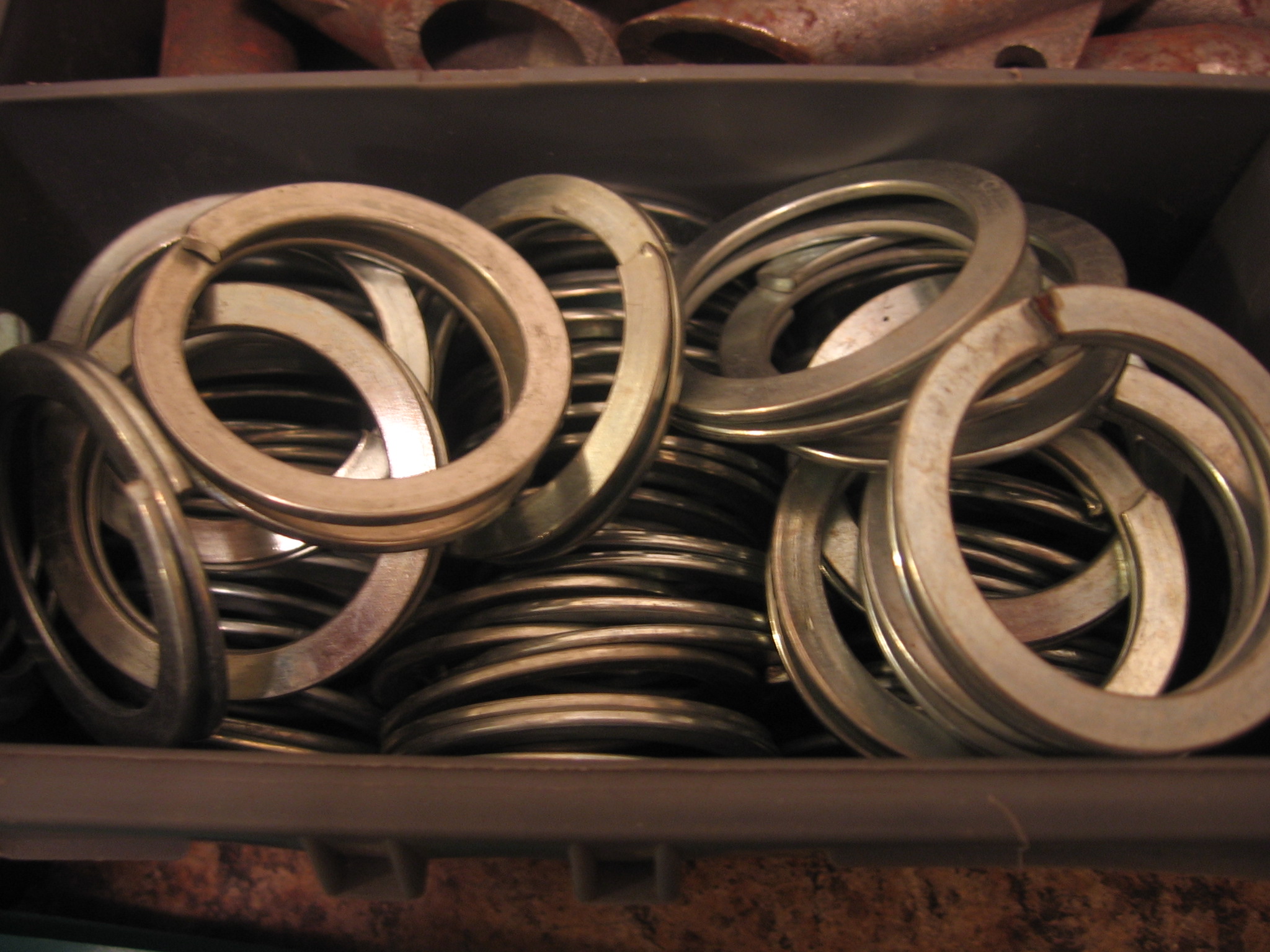 $ 5.50 USD
QUICK & EASY FASTENING DEVICE